A Spell Inside - Essential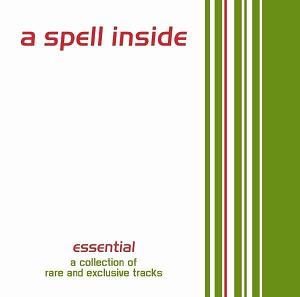 Reads: 2728 times
82%
Artist:
CDs catalogue:
"Essential" is a compilation of the best hits which A Spell Inside has released so far.
When it comes to synthpop music it is true that now so many bands play it that there is almost no band which hasn't recorded something in synthpop style or at least mixed with it sometimes during their career.
Synthpop is like a big cauldron which contains all possible sounds aiming to soothe aching heart and to ease soul's anxiety.
Sometimes it's possible to create different kinds of dishes out of the things from this cauldron, among others also those which are extremely tasty.
What is specific of the songs on this album is simple musical construction, nostalgic atmosphere characteristic for the trend of coming back and looking for the already gone eighties. The band's way of creation is based on interesting voice and synthesised background of the songs so that there is no other choice for them but to create catchy vocal-melodious compositions. The compilation of works sometimes almost strikes with uncomplicated rhythmics. The compositions are light and deprived of complicated stylistics. The ones recorded earlier as well as those recorded some time later during the band's career are equally bearable and a listener who is not familiar enough can have problems with pointing out which are which.
There are two, so far unpublished, compositions included in the release "Oxygen 2.1" and "Believe (Believer Mix) which are extremely good.
The best ones among all chosen songs are "Days Of The Grace" and already mentioned the unpublished ones – it's quite strange that the band decided to present them to the public only now.
The last two songs show which direction A Spell Inside is going to follow – it seems that the odyssey of pleasurable and nice melodies is not going to end soon and that's good.
Tracklist:


01. Out Of Control
02. Oneway
03. Crags
04. Brothers
05. Sinnbild '97
06. Signs Of greed
07. Boundary
08. Days Of The Grace
09. Träume
10. Naked
11. Resist
12. Oxygen 2.1
13. Believe (Believer Mix)
14. Keener
15. I Will
Other articles:
Newest comments: