A Spell Inside - Loginside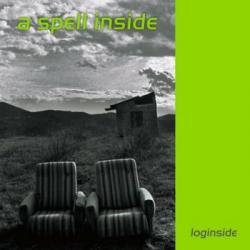 Reads: 3134 times
80%
Artist:
CDs catalogue:
'Loginside' is the fourth and long awaited album of A Spell Inside. It was published nearly five years after the previous album, 'Vitalizer'. The reason for this delay was a PC malfunction, that erased almost all tracks prepared for production. Nevertheless, it was definately worth waiting those five years.
'Loginside' is the quintessence pf what's best in A Spell Inside. Album includes twelve catchy meldies, all a bit oldschool and modern at the same time. The music could be undoubtedly described as a fusion of New Order and VNV Nation styles with a little bit of Depeche Mode a thrilling vocal.
All who like unconventional synthpop or any of the aforementioned bands, should definetly like 'Loginside' by A Spell Inside.
Tracklist:
01. Keener (Loginside Mix)
02. Reveal
03. Stärke 10
04. Your Eyes
05. Secrets
06. Reality
07. Waiting
08. Not Enough
09. I will
10. Chase
11. Here To Stay
12. Someone (Is waiting)
Other articles:
Newest comments: