Alien Hand Syndrome - Slumber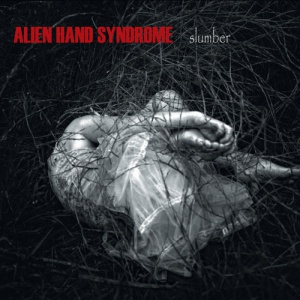 Reads: 2360 times
70%
Second album from Austrian artist Clemens Engert aka Alien Hand Syndrome contains material, which classification may cause certain difficulties. Admittedly, the label of alternative rock that brings to mind associations, among others with Placebo, may be entirely correct for a large part of the tracks, but the main power of the album lies in the neoclassical ballads, and elements of pop and dirty electronics additionally diversify pleasure sensations.
Especially significant element to the ears is vocal. With its shade it resembles to some extent Brian Molko, but certainly it was not in my liking at the first hearing. I was distracted by impression that singer does not deal completely with the technical side of singing, getting tired during his job, but it went away, when I realized that it was probably intended to sound like this. Fitting the unique convention emotional oblivion of the voice pushes away technical qualities, probably involving the vocal cords, their tremor and heavy breathes in a planned performance. Once you accept this fact you are not disturbed by Clemens' singing.
Noisy rock is intertwined with moody, peaceful arrangements, mainly for cello and piano. However, the first strokes are definitely strong - full of sorrow, compelling attention by dynamic contrast of verses and chorus on the single "Violent Yellow", completing with kept at a faster pace, reminding a bit sounds from Marilyn Manson's "Eat Me, Drink Me" (thanks to short shouts that voice changes to) "Zampano" with loud and working harder electric guitar. This "Manson like" character will be shown again in pessimistic "Hedonic Treadmill" that starts quietly, ballad like spare notes of guitar and bass, which are accompanied by low-tuned cello and piano, and when it seems that they will just lead the track to an end, electric guitar and plates hit with full force, but they are not killing the melancholic beauty.
And there is a lot of it in the best on the album, neoclassical "Ballad About The Cranes". Gliding between the piano's notes cello creates - with the characteristic tact, sounds that reminiscent opera like female vocal, duo featuring female vocal and with mormorando - gothic atmosphere in a style of neoclassical pop from RoBERT. Music poetry is completed by sung words.
Subsequent ballads are not so thrilling, they create more oneiric atmosphere, such as "Dot Me". Peace is expressed mainly by the piano, which is accompanied by a male-female dialogue, more in a form of balanced melorecitation, reaching sometimes almost a whisper. Listener floats away, when dynamism increases and appears cello. "Dark Was The Night" recalls evening in the night like, atmospheric club from the 30's, and from "Sore Moon", most moving song on the album and one of my favorites, comes an overwhelming sadness of constantly repeated notes of the piano and cello, as in unstoppable circle. Certainly, in the middle of the composition appears bass, and strings in the background give more vibrant sounds, but it all comes back to the start with the accompaniment of female vocal.
Ear-catching, kept in style of pop-rock "Slumber" is characterized by a unique melody provided by complementing classical strings and electric guitar. In similar convention gets another pearl on the record, determined, energetic, symbolic "Daniel And The Lions". Bright, emotional play forte of cello starts the work with hitting drums from aptly chosen samples; guitars and percussion explode with full force in the chorus. Bold rock single enriched by intermezzo with a mighty wall of sound with increasing voltage and with piano recital.
Relaxing "Batty Street Lodger" is in turn a play with arrangement of noise electronics and successive gradual changes in track, however it falls out poorly against the material, and its lack on "Slumber" would not be considered as a big loss. Situation is not improved by bad text in chorus.
The second album from Alien Hand Syndrome is an interesting synergy of sounds that makes me wait for next releases of that project, the more, you can hear a decent increase in musical maturity in relation to debut. Avoiding trivial pretentiousness and focus on impression are highlights of the record, its disadvantage is sometimes too "synthetic" sound. In addition, it is a pity that it does not end with "Sore Moon". However, I hope that Clemens will continue his work, its fruits can be extremely satiating soon.
Tracklist:
01. Violent Yellow
02. Zampano
03. Ballad About The Cranes
04. Slumber
05. Dot Me
06. Daniel And The Lions
07. Batty Street Lodger
08. Dark Was The Night
09. Hedonic Treadmill
10. Sore Moon
11. Nihilistic Itching
12. Broomstick Jesus (2013)
Newest comments: