Beborn Beton - A Worthy Compensation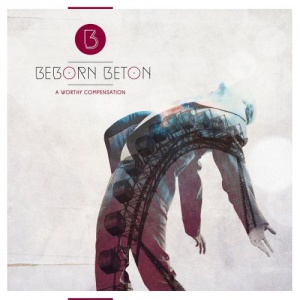 Reads: 1282 times
85%
Galleries:
CDs catalogue:
15 years is a long time. In 2000, I had Nokia 5110 and I was glad that I can call from the bus and send text messages using T9 dictionary. There was no Facebook, in the car we were using mainly paper maps, about motorways in Poland we could only dream of. There are bands that over the past 15 years served us 10 CDs (eg. Diary of Dreams) and Beborn Beton remained throughout this period quiet. In fact, even for 16 years, since the album "Fake" was published in 1999, and further releases were based on earlier works' recordings. The album 'Rückkehr zum Eisplaneten' (2000) contained known tracks in the new German-language versions, and "Tales from Another World" (2002) is a compilation in "the best of" style that was released to promote the band during tour with Apoptygma Berzerk in the USA. Since 2002 the group actually fell under the ground with the exception of the four stage performances until 2006 and a further four from 2011. However, if you believe guys from Beborn Beton, throughout this whole period they have worked on the new material to bring it to perfection.
Bruce Lee once said, "be happy, but never satisfied" and with his life he proved that such motto probably lets you to get closer to the perfection, but he forgot to mention that it also creates a trap of time when you want to finish something. Trap into which fell for example creators of Duke Nukem Forever (the game was created during 15 years) and members of Beborn Beton. Vocalist Stefan Netschio in an interview admitted that during this period they had to go back for a couple of times to tracks in order to refresh them or add new beats, so that the whole sounded better and more modern. It is worth also to mention patience and positive impact of producer Olaf Wollschläger known for his work with Mesh. What is important despite so much time spend on creating the material, it remained consistent and complete.
Year 2015 is special for the fans of synthpop. Two great returns in a great style. After a sensational album from Camouflage "Greyscale" I never thought that I would be once more surprised that year. "A Worthy Compensation" album is good but it cannot be assessed without comparing to the previous ones. What has changed?
The whole is more mature. Stefan Netschio's characteristic vocal sounds a little different. It is the voice of a mature man, and the music itself contains significantly more sounds, samples and occasionally tones of an acoustic drums. All, however, remained in characteristic for Beborn Beton dance, melodic, slightly romantic style. In addition embellished with sound that recalls the best synthpop releases of the 90's. Purposeful and successful treatment. It is what we like, what we want and this is what the 'A Worthy Compensation' serves us.
"Daisy Cutter" greatly begins the whole – sounds of unwinding intro herald an interesting and intriguing material. "Last Day on Earth" is undoubtedly the number one, which is already messing on independent playlists and '24 -7 Mystery 'is a mark of Beborn Beton. These style and vocal would be recognized by everyone who has ever listened to the previous albums, despite the decade and a half - evolution not a revolution. A big plus for lyrics that are much heavier than the music, album cover is as intriguing as the first sounds of the release.
Anyone who wants to see the band live should be prepared for a trip to Hildesheim on M'era Luna in 2016. The performance is confirmed by Netschio. I saw them in 2015 at the Wave Gothic Treffen in Leipzig and I sincerely recommend it!
Solid rating 75%. For a successful comeback after so many years I even add +10%. The whole 85%.
Tracklist:
1. Daisy Cutter
2. I Believe
3. 24/7 Mystery
4. Anorexic World
5. A Worthy Compensation
6. Last Day On Earth
7. She Cried
8. Was Immer
9. Terribly Wrong
10. Who Watches The Watchmen
Bonus tracks (only in "Complete"):
1. Last Day On Earth (Extended Remix)
2. I Believe (Version)
3. A Worthy Compensation (Daniel Myer Remix)
4. Folsom Prison Blues
5. I Believe (Babymax Remix)
6. Daisy Cutter (IRIS Mix)
7. 24/7 Mystery (Chuck Mellow Remix)
Other articles:
Newest comments: