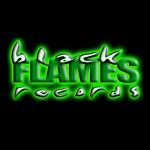 Reads: 7069 times
Galleries:
Well. the second edition of Black Flames Festival is over. In my opinon - full success.
I've set up in a club obroud 6 pm, and I had an ocasion to listen to Combichrist during the test, and I new I wont be dissapointed this night!
At the beggining there was Controlled Collapse on the stage - very good performance, a few people said after Kr-lik show - "they play like Hocioco! They are from Poland? WoW!"
Then there was Agonoised By Love, another polish band, more guitars, a little bit softer... but... at the end there was a special performance with Harry H_12 form No Signal Detected - a special cover of Metal Man - The Horrorist that has destroyed us all in a positive way! For the first but not least time people started to scream!
Next - Digital Factor - and a very nice surprise! They played so good and hard, people just went crazy, very good show. After DF we had an Amdusica on a stage with a great image, they played some on new and old material, in my opinion - too less of this old.
And finally stage was ruled by Andy and Combichrist, at the beginnig they masacreted us with This Shit Will Fuck You Up!, later on there were all the smashing hits including Intruder Alert, Blute Royale and Tractor. Everybody went mad even Andy, he's got a perfect conctact with fans and he gives everything he can on stage!
This festival was really great, there was no technical problems of bigger matter, fans came from all over the coutry, no matter it was Sunday! After concerts there was afterparty by Sthilmann and Electronaut (powerline.pl) that gave an opportunity to spend all the rest of energy (if somebody had left some) in dancing to the beats.
Now we all are waiting for a next - 3rd - edition of Black Flames Festival, and we hope it'll be even better then the 2nd, one of the most important concerts in Poland in 2005 year.
Other articles:
Newest comments: