Blutengel - Live im Wasserschloss Klaffenbach
Artist:

Galleries:

Last topics on forum:

Archive: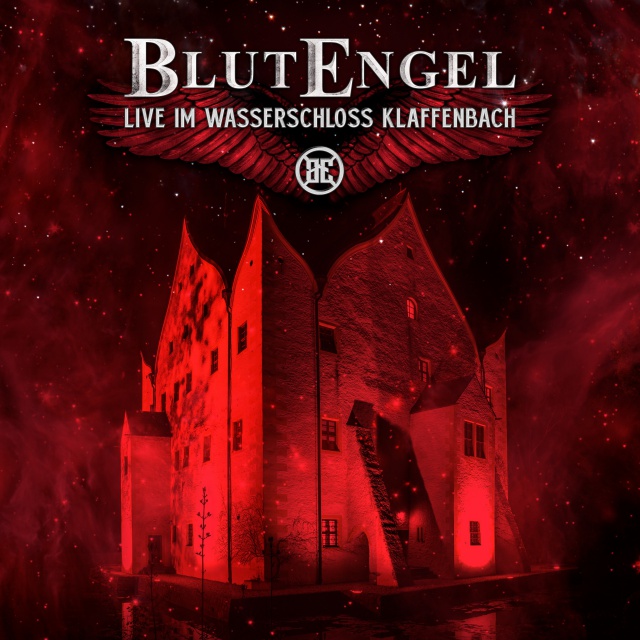 On "Live im Wasserschloss Klaffenbach" (= live at the water castle Klaffenbach), Blutengel deliver a stunning document of the biggest show in their career so far. The new release delivers a rendition of the completely sold-out event on 2CD, DVD and Blu-Ray in top quality audio and video.

Even in the ongoing success story of a band like Blutengel, there are certain moments that are simply magical. The jam-packed courtyard of the water castle Klaffenbach, in Chemnitz, filled with an enthusiastic audience that had been traveling in from everywhere in Germany and even the entire globe, plus the extremely beautiful scenery had Chris Pohl, Ulrike Goldmann and the band positively overwhelmed from the very beginning. The audience and Blutengel were connecting from the moment the band entered the stage, marking the start of the feeling of being part of one of the special evenings that are almost impossible to explain in words. Blutengel performed their 2-hour-plus set comprised of hits, fan-favorites and a couple of pleasant surprises with an ardent zeal and the fans delightfully tagged along for the ride. Hence, it was hardly any wonder that Chris Pohl was clearly at a loss for words to describe what he had just experienced at the end of the show. A once-in-a-lifetime-show… now finally conserved for re-living on 2 CDs, DVD or Blu-Ray (the latter two also contain entertaining glimpses into the backstage antics and the sound check as a bonus.) There is also a limited "completist" fan set in a classy A5 Digipak, containing both CDs, the DVD and the Blu-Ray. Blutengel are not just a band, Blutengel are a way of life… and "Live im Wasserschloss Klaffenbach" conveys this feeling like no other release before it.

Available from 27 April 2018 by Out Of Line.
Tracklist:
CD1
1. Sing
2. The War Between Us
3. Children Of The Night
4.Vampire Romance
5. Lucifer
6. Soul Of Ice
7. Bloody Pleasures
8. Save Us
9. Wir sind was wir sind
10. Weg zu mir
11. Kinder der Sterne
CD2:
1. Engelsblut
2. Krieger
3. Asche zu Asche
4. Dein Gott
5. Save Our Souls
6. Der Spiegel
7. You Walk Away
8. Black Roses
9. Seelenschmerz
10. Reich mir die Hand
11. Monument
Author:
hellium
Source: Out Of Line / 2018-04-23 / News
Newest comments: