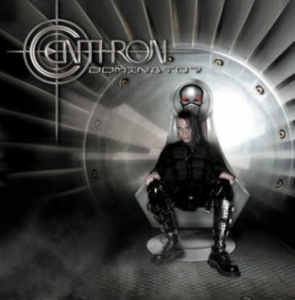 Reads: 2337 times
95%
Artist:
Galleries:
CDs catalogue:
The future has reached us, the horizon is machined in the distance and Centhron takes us on a journey into chameleonic atmospheres with sounds that reflect a more mature and complex sound. The soul of Centhorn is still there, but with an extra that makes Dominator a nice album and perhaps the best of their career.
Leitwolf is the piece with which to begin the trip around these mysterious atmospheres, a piece that shows how slowly evolve this record, no doubt the perfect prelude. Kopfschuss is the second piece which can distinguish the next stop with a less aggressive start but the track evolves over time with the power that distinguishes Centhron, 666 a number that points out the aggressiveness of the third song, which shows Centhron why it has become a classic unavoidable, the most aggressive track on the disc and which suggest a dancing atmosphere.
Gang Bang Dolly is the fourth song, which from the beginning denotes the agressive soul of Centhron, albeit in a weaker level than the songs before, but has an incredible quality. Atomschlag the fifth piece of this album shows a toxic atmosphere with lyrics that evoke the greatest nuclear disaster, is in this song where Centhron returns to its beginnings with a simple song but aggressive and complete. Cunt the sixth song on the album presents a mix between the classic and the new chapter of Centhron. Die Stalinorgeln and So Sterbe Ich are the tracks that are more aggressive with a mixture and serve to prepare for a predictable end. Kind des Wehrmuts the ninth song that has a pacific atmosphere and which evolves bits by bits, Dominator is the tenth track and gives the title album, the synthesizers are aggressive and the futuristic atmosphere that reminds some war movies where machines control us. Hoellenhunde having a futuristic atmosphere is to my taste the second track that can be heard several times, the synth work is less complex but equally is a piece that reflects the sound Centhron has adopted.
Faust the penultimate with an aggressiveness that is felt from the first second, the force with which it handles this song proves once again that this is the best work done by Centhron, finally arrives Slave, a song that is determined to prove again and again who is Centhron, with a combination between the past and the future the best end is here.
2011 was a year in which the records come and go, but Centhron gives us a gem must for the most demanding collection, unique pieces and with the power that Centhron has had since the beginning... We Are Centhron... Yes My Master!
Tracklista:
01. Leitwolf
02. Kopfschuss
03. 666
04. Gang Bang Dolly
05. Atomschlag
06. Cnt
07. Die Stalinorgeln
08. So sterbe ich
09. Kind des Wehrmuts
10. Dominator
11. Höllenhunde
12. Faust
13. Slave
Other articles:
Newest comments: