Cold In May - Dark Season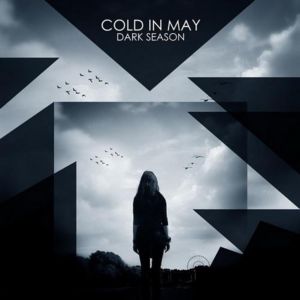 Reads: 2939 times
95%
Artist:
Galleries:
CDs catalogue:
When I heard that, Cold In May will release their second album at the same time I felt pride and anxiety. Pride, because I follow their actions from the beginning, when they released demo "Childhood's End". Anxiety accompanied me due to the fact that the first album did not have such an impact on me as the demo. Somewhere disappeared rawness, which gave a unique character, everything has been smoothed down. I was hoping that second album will be better than "Gone Away With The Memories".
Fortunately, neighbors from the east did not deceive. "Dark Season" is more dynamic, melodic and coherent, and above all more mature - both vocally and instrumentally. Since the beginning they remind me of Diorama and it does not change. "Kill yourself with pain" was more or less the "Synthesize Me", and "Dark Season" is like "The Scale". With a little bit of Mesh. But this is not a copy.
Arsenio and the company this time created a more melodic sound, softer guitars and a little more of synthesizers. They greatly combine electronic sound, more or less dark with guitars. The whole is well composed, on very good, balanced level with some pearls. Including fantastic "The Reason", which as a single promotes the album; somewhat calmer "A Little Place For Hope", and my favorite "Night Like This" and "Last Day On Earth".
There is no exaggeration in comparing them to the Diorama, Diary Of Dreams or Mesh, because guys are developing fantastically and I am sure that in a moment they will be "picked" by one of big players on the label market. Nevertheless, those who were at the Castle Party were able to see them live, I unfortunately did not have the opportunity, but I hope, I will soon catch up.
Tracklist:
01. The Grand Opening
02. The Reason
03. A Little Place For Hope
04. Starbright
05. Dirty Diamond
06. Everyday
07.Happy People
08. Night Like These
09. Last Day On Earth
10. Black Wind
11. No Way Back Home
Other articles:
Newest comments: