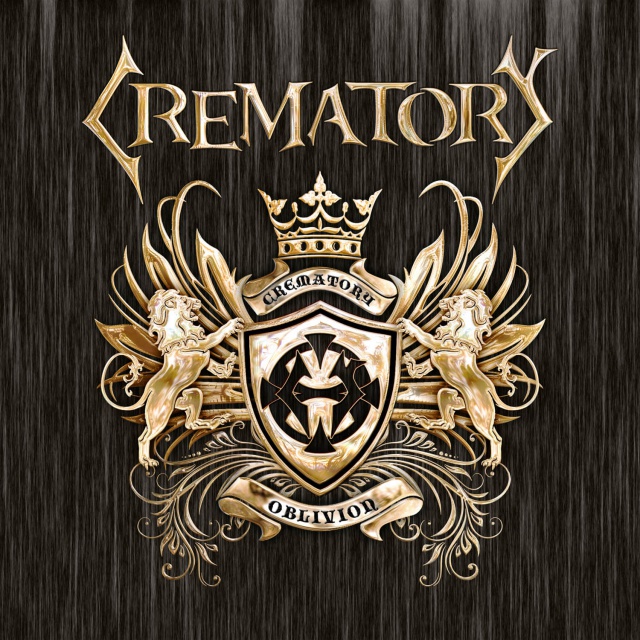 Crematory have rarely sounded as multi-faceted and timeless as on their new album "Oblivion". The group's classic trademarks, such as Felix Stass's deep growls, are still present, at the same time new influences emphasise their great commercial potential. Markus Jüllich: "So far we've had a special motto to set the direction of each of our albums, but Oblivion simply combines all our strengths and experience. Over the years we've learned to blend different styles into the typical Crematory sound without ever losing sight of the importance of playing in a way that benefits our music. The motto "less is more" applies to our compositions 100 per cent. Crematory songs never lose themselves in exaggerated effects but always go the whole hog. That's partly due to the fact that we've remained very much down-to-earth."
"In particular, the sound and the selection of songs reflect the impact our three new band members have had," comments Markus Jüllich. "Tosse is a fantastic rhythm guitarist who adds even more diversity to the material with his clean vocals, and our lead guitarist Rolf enhances the record with his solos. Jason has added lots of drive to the deep frequencies, which is why we've consciously opted for a loud mix of the bass parts." Along with his wife Katrin (keyboards & samples) and vocalist Felix Stass, the three new additions are important factors that ensure that Crematory find themselves in a contemporary and forward-looking position in 2018.
Available from 13 April 2018 by SPV.
Tracklist:
1. Expectation 1:27
2. Salvation 4:36
3. Ghost Of The Past 3:59
4. Until The Dawn 4:36
5. Revenge Is Mine 4:50
6. Wrong Side 4:12
7. Stay With Me 4:13
8. For All Of Us 4:06
9. Immortal 3:32
10. Oblivion 4:52
11. Cemetary Stillness 4:50
12. Blessed 4:02
13. Demon Inside 4:06
Author:
hellium
Source: SPV / 2018-04-06 / News
Newest comments: