Cypress Grove & Lydia Lunch - Under The Covers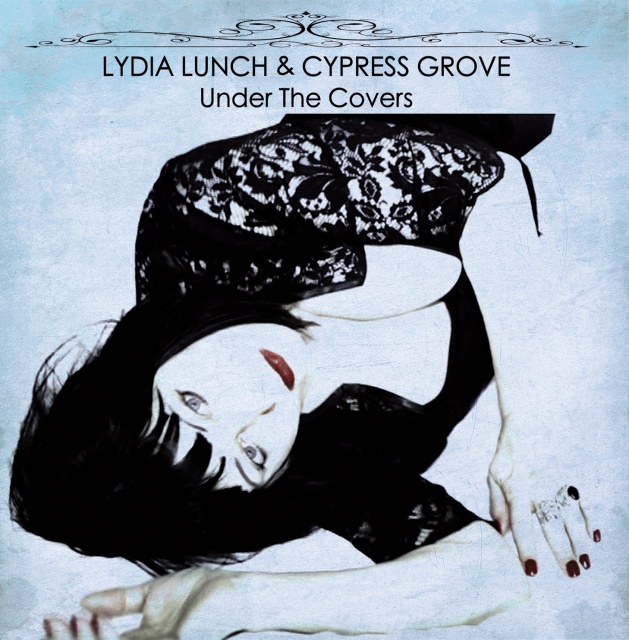 "Under The Covers" is the first album of Lydia Lunch that consists entirely of songs by other artists.
As you might expect, the choice of songs on this collection is a material ranging from the hugely popular to the wildly obscure, from Jon Bon Jovi to Aaron Lee Tasjan. Lunch also decided to cover one of her own compositions. Whether it be original songs penned together or the masterful interpretation of classic material on "Under the Covers", Lydia Lunch and Cypress Grove continue to delight.
Available from 23 June 2017 by Rustblade.
Tracklist:
1 - Ode to Billie Joe (Bobbie Gentry)
2 - Breakdown (Tom Petty)
3 – A Thousand Miles Of Bad Road (Aaron Lee Tasjan)
4 – Blaze Of Glory (John Bon Jovi)
5 – Red, White And Pink Slip Blues (Mark Stephen Jones/Bud Tower)
6 – Midnight Rider (Gregg Allman/Robert Payne)
7 – The Spy (Jim Morrison)
8 – I Want You (Elvis Costello)
9 – Won't Leave You Alone (Lydia Lunch/James Johnston)
10 – Do It Again (Walter Becker/Donald Fagen)
11 – Low (David Lowery/Johnny Hickman/Davey Faragher)
Newest comments: