Dead Hand Projekt - Horror EP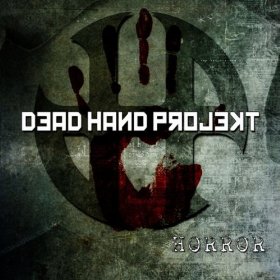 Reads: 5297 times
94%
CDs catalogue:
Last topics on forum:
One day in September, a little bit foggy outside on the busy street, the world speeds forward. I am really sleepy during such days. I would stay in bed most willingly. As a student I have a few such boring days ahead. A mug of tea and a new EP of Dead Hand Projekt – can it pull me out of this torpor?
Horror is the first release of a great project published under the sign of Vendetta Music. It contains only 4 tracks including one cover and well-known, but shortened "Horror", however, what counts is quality not quantity.
"Horror" is a well-known shortened version of the song. The energy in this song makes me awake slowly, great lyrics are big plus of the song.
I think I'm going to listen to "Annihilation" over and over again for some time. Simply ingeniousness. Everything: lyrics, music, vocal make one whole. I really, really like it.
"Cold Fusion" is funny, catchy, throwing off a chair to make you dance, that's what the song is like. Now, tiredness has gone, I want to dance, move, have fun.
"Dejected" (Imperative Reactin Remix) does not let your legs rest at all, on the contrary, it draws you even more into dance trance and so it lasts for 4 minutes.
An that's the end; the end of brilliant Dead Hand Projekt's EP, what is left is disappointment that such good music lasts so short, but well it's not the whole album yet. Impatiently we need to wait for the whole. If the sounds of Combichrist or Leatherstrip are close to your heart do not hesitate and listen to Dead Hand Projekt.
Tracklist:


01. Horror (Radio Edit)
02. Annihilation
03. Cold Fusion
04. Dejected (Imperative Reaction Remix)
Other articles:
Newest comments: