Dead Hand Projekt - The Lost EP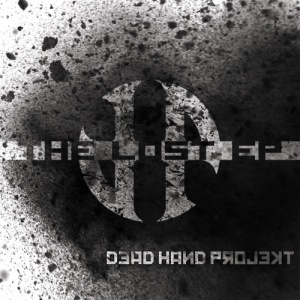 Reads: 2293 times
80%
Music should be made for pleasure and that is, in my strong belief, one of its essential aims. Sometimes this pleasure can be quite masochistic, "noise" for instance, while sometimes both the music and the rhythm are catchy, even if they're somewhat shallow. Those who have already glanced at the rating probably suspect that the EP being the subject of this review can indeed be classified as "music for pleasure".
However, let's start from the beginning. EP which I present here by no means can be described as innovative. During those 15 minutes I had a vague impression that I had already heard this before. Strangely, it didn't make me weary, quite the opposite, I felt as if I was listening to some of my favorite artist's records. In fact, when it comes to music, innovativeness doesn't have to be the most important quality. Lots of artists like AC/DC, Motörhead or even from the nearest vicinity of harsh electro repeatedly put out similar albums, which doesn't mean they don't sell or people don't like them. Thus, as I've already mentioned, Dead Hand Project is by no means innovative. However, this doesn't hinder them from creating amazingly catchy and dance-floor oriented music. These 15 minutes comprise 4 tracks only, so it eliminates the risk of becoming weary with it, but on the contrary, after listening it through, it even gives you an impulse to press the repeat button.
To finish this short review (since the scarcity of material makes it difficult otherwise), with clear conscience I recommend this EP to any fan of harsh electro out there. It won't tire you out, (what seems to be a common ailment recently) but even charge you up.
Tracklist:
01. Prick
02. aKiLLer
03. TheTiredWillFight
04. SuckItDry
Other articles:
Newest comments: