Depeche Mode - Freelove (DVD)
Other CDs: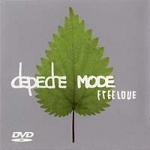 Depeche Mode
Add date: 2001-11-05
Label:
Mute
Tracklist:
01. Freelove - Live
02. Four Short Films
03. Audiobreathe Live
04. The Dead Of Night.
Picture Format
Pal
Region Code
2
Technical Information
Nb :- Pal = European Tv Format, Ntsc = Usa Tv Format. Please Check The Compatibility Of Your Dvd Player With The Relevant Tv Format, As Well As Its Region Compatibility, Before Ordering Your Dvd. If You Have Any Doubts Then Please Email Us.