Dusk to Dawn - Existence EP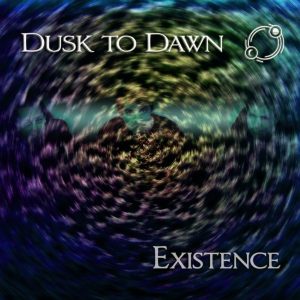 Reads: 2606 times
70%
Artist:
CDs catalogue:
Last topics on forum:
Dusk to Dawn is now mainly an electronic project. They were formed in the early 90's in Germany and they presented rather a mixture of guitars and synthesizers, in an extraordinary goth rock. Over the years, they seemed to be almost forgotten, but in the internet nothing dies, and so encouraged by positive reviews they come back to life again.
Dusk to Dawn after several years gave their fans a new material. It is a 13 minute EP 'Existence'. After several listenings, I can boldly say, it looks very nice. You will not feel there the satiation of modernity, but it is not missing a more danceable and electronic themes.
"Sole Survivor" is a good introduction to the record, there can be felt a hint of rock guitar, broken with the darkness.
"Homecoming" is a ballad, where in the foreground can be heard vocal, breached by a sad background. It is quite sorrowful and hypnotic. Synthesizers sound there good just like fuzzed and they create the depth for the message. However, after a few listenings I do not feel surprised and no longer I look for attracting new elements in the melody. Despite the fact, text continues to be a strong point.
"Exit" is in my opinion the best number and there is getting just a little bit merrier. Here we can find a clear rhythm and pace, being lost in the previous recording. Male vocal is probably most stable and best part of that EP.
Dusk to Dawn did not undergo passage of time and certainly they coped with the new project. 'Existence' is definitely dark synth pop, with a touch of mystery. It relaxes, but also mesmerizes with its content. While listening to that album I can see some distant cosmic spaces and it is a pretty nice view. In general conclusion it is very good. However personally, 'Existence' did not please my particular liking. I am inclined to say, that it would flit next by on the radio, but I would not switch the channel.
Tracklist:
1. Sole Survivor 3:50
2. Homecoming 5:35
3. Exit 3:46
Other articles:
Newest comments: