Essence of Mind - Insurrection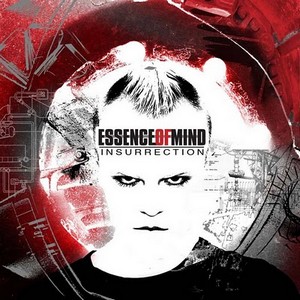 Reads: 2777 times
89%
Artist:
Galleries:
CDs catalogue:
Last topics on forum:
Founded 2006 in Norway,
Essence of Mind
release quite an innovative musical masterpiece under the caring wings of Alfa Matrix. The boys from Oslo, debuting with an album named Isurrection, created a booming mixture of styles, which were used seperately by their Scandinavian paths. Ebm, electro, harsh and tbm are the genres which the tracks of
Essence Mind
revolve around, additionally enriched by an exceptionally harsh-counding tone of voice of the vocalist. Hence, dispite many comparisons to
Apoptygma Berzerk
,
Icon of Coil
or
Zeromancer
, I personally regard them as more polished version of Komor Kommando.
One can rarely encounter harsh music in such a form. Extraordinary vocal of
Erlend
seems simply made for such genres, yet the most surprising fact is that his voice turns out excellent even in the parts with 'normal' singing.
Essence of Mind
is not a complete sonic massacre in the
Combichrist
-style, yet nor maudlin tones resembling
Colony 5
or
Frozen Plasma.
The record somewhat sets the trends for harsh and tbm music; it is exemplary if an artist wants to fit the tastes of people keen on a good yell-out, not only about run-to-the-mill issues. The lyrics perfectly match overly smashing beats - moreover, they do not beat around the bush, scolding and reprimanding the ones who deserve it. As I have mentioned before, it is not based on the principle: hit a table with your fist and show how uncompromisingly strong you are, but, upon presenting subsequent points, one spectacularly can get rid off his problems. Does something stress you out? Not anymore...
The force of the album may be felt even better during live performances.The concerts, promoting this release, were one of the livliest I have had opportunity to see in my modest life. Touring along with such a star that
Zeromancer
definitely is, undoubtedly served the band just well.
Insurrection
has an immense power of sounds, which Alfa Matrix has never had before...
The emergence of
Essence Mind
on dark independent scene is by all means a fresh gasp of musical breeze and loads of uncontrolled energy. Each track comes out from the speakers as if it was the fists of Jackie Chan and all recipient has to do is to pass the blows on to his enemies... In one way or the other, the titles speak for themselves:
My Time, Crime of Life
or
The Game
- after all, life is a sort of game. The game of survival.
Tracklist:
01. Here to Play
02. Piss Artist
03. Original Poser
04. My Time
05. Crime of Life
06. Friction
07. Fake
08. Wasted
09. The Game
10. Queued up
11. Deadheroes
12. Flayed Principle
13. Push It Back
Other articles:
Newest comments:
Smok



Writen at: 2010-11-29 09:39:02

Razi tylko kaleczenie gramatyki i wymowy angielskiej.
Ale za to cała płyta tchnie duchem dobrego cyberpunka.