Faderhead - Atoms & Emptiness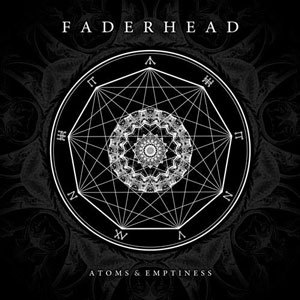 Reads: 1689 times
90%
Artist:
Galleries:
CDs catalogue:
Last topics on forum:
Faderhead kept himself busy throughout the years and via a steady stream of long playing releases, the numerous EPs, that introduced a more deliberate pace to his electronic concoction of beats and melody and a long and ever-growing play-list of videos, he continued to unleash his sizzling creative energy. Indeed, the long time fans of Germany's favourite mohawk were treated to an abundance of material and now, only one year after FH4, Faderhead returns with Atoms & Emptiness an album that promises to be his most mature and complex record to date.
At the first glance not much in the structure and the sound of Atoms is ostensibly different. Faderhead's biggest stompers are still build around the same unchanged construction of a deliberate recitation leading to an explosion of anger in the banging energetic chorus, all of this underlined by a resonant pulsating layer of synths, opening to a riveting blare of electro. It's a proven formula that worked for Faderhead in the past and the best, most intense moments of Atoms & Emptiness are strongly reminiscent of his classic hits like "TZDV" and "Dirtygrrrls/Dirtybois". The opening "Stand Up" is a crisp, danceable assault propelled forward by a somewhat subversive tone of its lyrics. As an anthem for those defying daily apathy and those unleashing their primal energies on the dance-floor, this first single works brilliantly.
The high octane, break neck pace set for the release continues with other smashing club hits like "When the Freaks Come Out" that playfully addresses the genre niche that Faderhead occupies with his blend of mainstream and alternative and "Every Hour Kills" that, with its slower mid-tempo chorus, introduces the inevitable, opposing flux of his creativity. "Someone Else's Dream" in parallel to those danceable tracks, weaves a tale of nostalgia and exuberant vitality, whilst preserving the rhythm necessary to sweep the listeners into a music induced trance.
On the other side of the spectrum Faderhead continues to experiment with his deliberate, self reflexive formula. Melodic and melancholy in an honest way quite unlike anything he did before, even if these cocaine induced demons were already exorcised on the several songs from his previous albums, these tracks elevate the value of the entire record. "I Forget" opens with the playful enticing tones supported by an anonymous ecstatic moan and continues in the same erotic vain with a duo of voices providing an electrifying backdrop for the escalating emotional content of the track. Similarly resonant "Champagne and Real Pain" brings the two strands of Faderhead's musical modus operandi together, encapsulating the crowning achievement of Atoms & Emptiness, which is the enduring easiness with which it combines all of the tropes of his existing body of work into a one, coherent and entertaining record.
As a whole this latest album feels much more concise and whether compared to the unabashed dance-floor destined FH quadrilogy or even Faderhead's other more conceptual material from Black Friday, it continuously brings together and intertwines the two opposing poles of his method and feels much more thoughtful. The flow of the album is organic with the sounds and the ideas sprawling from one another rather than unexpectedly shifting in-between the tracks. If you ever felt that you know Faderhead all but too well, think again. Atoms & Emptiness is a massive surprise and easily his best release yet- a perfect way to summarize the accomplishments and invite all those who missed out on a decade worth of vibrant electro bang.
Tracklist:
01 – Stand Up
02 – Every Hour Kills
03 – Champagne & Real Pain
04 – Atoms & Emptiness
05 – When The Freaks Come Out
06 – Someone Else's Dream
07 – I Forget
08 – You Can't Resist
09 – Through This Pain (You Heal)
10 – Anti-Paradise
11 – My Heart Is Safe
Other articles:
Newest comments: