Grendel - Age of the Disposable Body
Artist:

Galleries:

Last topics on forum:

Archive: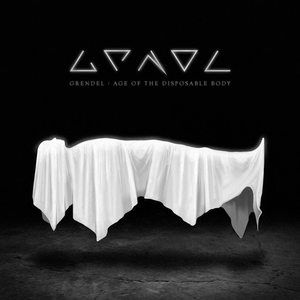 Five long years have passed since VLRK aka Grendel released his previous album "Timewave Zero".
Now Grendel returns with "The Age of the Disposable" – an album that turned out to be just another masterpiece! Ten new songs!
"Age of the Disposable Body" again features massive clubhits like "Dead Inside", "Fall like Rome", "Scorn", "Severed Nations", as well as melancholic, almost "pop" songs - "Far away", "Flux".
The new opus is being released as 2CD including a 14 (!) tracks bonus-album with remixes by Solar Fake, Assemblage 23, Plastic Noise Experience, Shiv-R, Lucovico Technique.
Available from 27 October 2017 by Resurrection Records.
Tracklist:
CD1:
1. Magnum Opus (intro)
2. Severed Nations
3. Hex It
4. Fall Like Rome
5. Flux
6. Far Away (feat. The.Invalid)
7. AOTDB
8. Scorn
9. Dead Inside
10. Zero Hour
CD2:
1. AOTDB (Noir Antidote remix)
2. Severed Nations (Ludovico Technique remix)
3. Flux (Assemblage 23 remix)
4. Hex It (Sølve remix)
5. Dead Inside (Shiv-R remix)
6. Far Away (Panic Lift remix)
7. AOTDB (The Ladder remix)
8. Hex It (Spitmask remix)
9. Fall Like Rome (Riot Kitten remix)
10. Flux (Alpha Quadrant remix)
11. Severed Nations (Plastic Noise Experience remix)
12, Flux (Solar Fake Remix)
13. Hex It (High Functioning Flesh remix)
14. Far Away (Peter Turns Pirate remix)
Newest comments: