Artist:

Galleries:

Last topics on forum:

Archive: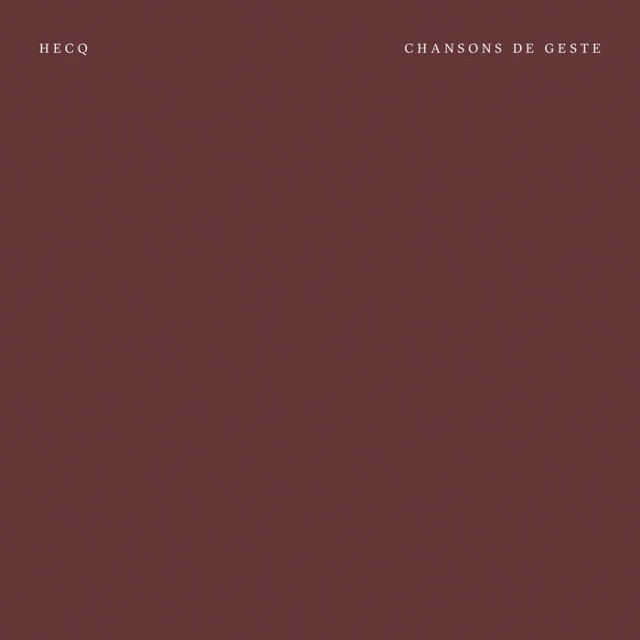 With 'Chansons de Geste' Hecq presents a very personal release, conceived as a memorial and dedication to bygone events and individuals. The basic sources for the eleven haunting tracks were original tape recordings Boysen and his family members made decades ago for private use, ranging from piano etudes to classical works of composers like J.S. Bach and Johannes Brahms.
Tracks were restored, to revived and re-arranged. Each tape was digitized to hard disc, loops and patches were extracted from this sound pool, and the collection was recorded once again.
The tapes were taken and played back inside a church where the natural reverb of the location was added and used as the master recording.
Available from 4 September 2017 by Hymen.
Tracklist:
1.worlds end
2.nescient
3.home by nights
4.heathland
5.recital 1
6.passage
7.tome
8.rest
9.dust & carpets
10.recital 2
11.there is always tomorrow
Newest comments: