Hocico - The Spell Of The Spider
Artist:

Galleries:

Last topics on forum:

Archive: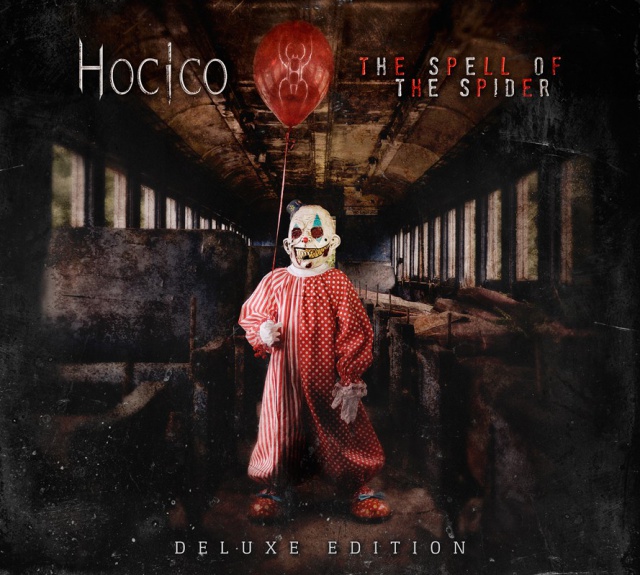 Erk Aicrag and Racso Agroyam, aka Hocico play a major role in shaping an entire hard electro genre. The duo managed to become a game changer for the dark side of electronic music with a new blend of hard beats, unbridled anger, aggressive shouts and creative sonic wizardry.
"The Spell Of The Spider" brings together highlights, hits, favorites and rarities from more than 2 decades, compiled and carefully remastered by the band. It is a celebration of this seminal group and an ideal starting point for newcomers, a fulfilling sonic journey for fans and collectors.
Available from 21 July 2017 by Out Of Line.
Tracklist:
CD1 (79 mins)
1. Scars
2. Bloodshed
3. Forgotten Tears
4. Poltergeist
5. Tiempos De Furia
6. Ecos
7. Odio Bajo El Alma
8. Untold Blasphemies
9. Bite me!
10. Espinas Del Mal
11. About a Dead
12. Dead Trust
13. Fed Up
14. Bienvenido a La Maldad
Dark Side of The Spider CD2 (79 mins)
1. Born To Be (Hated) (Metetelo por el Culo)
2. La Gloria del Odio
3. The Shape Of Things To Come
4. Keep Barking Dogs
5. Possessed
6. Ruptura
7. Sexo Bajo Testosterona
8. Without A God
9. Tales From The Third World
10. Spit As An Offense
11. Vile Whispers
12. Thy Kingdom Come
13. Distorted Face (Dulce Liquido Mix)
14. Ancestros, Das Feuer And The Past
15. What is Your Name?
Newest comments: