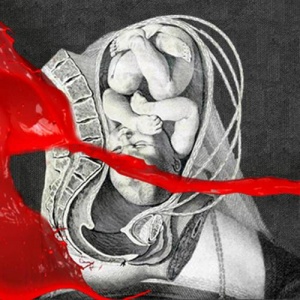 Reads: 3146 times
96%
Artist:
Galleries:
CDs catalogue:
Last topics on forum:
All fans are well aware of Chris Corner's, the founder and leader of
IAMX
, sociopathic tendencies. You just need to remind yourself of a concert finishing
Into Asylum
tour, that took place in Prague in 2011 - huge after party was supposed, band members promised to appear and celebrate together with the fans... Well, bass player withstood maybe three photos and then hid behind his girlfriend's back, Janine held level, posing and giving autographs, and the main character of that show didn't even raise his skinny rear and at least wave to the fans filled with hope, even if he was tired. Just in front of the backstage you could meet a group of friends that came from Italy only for after party - they were waiting until 3:00 or 4:00 in the morning, when merciful promoter went out and stated that nobody is present upstairs from a while... Isn't that sociopathy, Mr Corner?
But this "sociopathy" is the motor of artistic activities and leader's creative expression in perfect and undeniable way. We won't find a single note that couldn't be suitable, exaggerated sound or oversight in the whole achievements of
IAMX
. The compositions, although they are different, complement each others atmosphere and always create consistent wholeness. This is a gift.
The album
The Unified Field
was announced as maybe not revolutionary, but stepping away from band's former achievements. Let's call it softer - evolution. Is it really? Take a look.
The first track, and third single
I Come With Knives
, starts with German poem sang by few women in unison. Nice, neat, adjusting to the whole... The very beginning gives us monotonous electro-beat shot with suggestive, but hard to notice for unskilled listener, sound spots. In the middle of women's part enters, known from the earlier endeavors, quasi-harpsichord with synthetic bass walking. Then percussion, characteristic for so far works, consisted of Corner's drum only. The moment later beat doubles its tempo and specific, oniric vocal enters, only light "hoarseness" reveals its hidden power... The second verse is similar, although vocal as usual - building atmosphere and tension - gives up its initial onirism for definitely more aggresive expression. This is the track that have to prove itself on stage by carrying away the crowd.
The second proposal,
Sorrow
, starts with sensitive, foursome, rich of layers intro that might is finished, when vocal party starts - only deep beat, reminding of heart beat, and one, quiet melodic layer are left. It builds the power of the track - it is composed at a large scale, giving the vocalist a possibility to show his skills and at the same time is creating and keeping atmosphere of the track. Chorus, appearing from time to time, recorded by Corner as well, exaggerate the impression - and impression is what
IAMX
was all about. Even when he uses falsettos, they are usually put in the background or as the support for natural, strong sound of voice. These endeavors will be visible better in the other tracks.
Time has come for
The Unified Field
, the track as good as controversial. Why? After the first listen we've got the impression that if it was sung by Lady Gaga or some other quasi-electro-pop star no one would be amazed. How is it going with
IAMX
? Those who have ambivalent attitude to this track can be understood.
It starts with really average synth-pop beat. There is nothing new or interesting about it. Classic "hands up and clap"... the vocal party is not too ambitious also, everything could be described with the five sounds. Additionaly, the whole track sounds like recorded in the studio's neighboring room. Actually here listing the cons of composition could be finished, because everything else is exact
IAMX
- many electronic layers skillfully put together, beautiful solo that doesn't sound like synthetic piano... And the lyrics, as Corner's lyrics, keep the ground and render (or - confer?) the essence of wholeness.
Was it necessary? Yes, probably. Earlier and other tracks are essence of IAMX in IAMX, so
The Unified Field
can be judged slightly more sensitive as the brave attempt of experiment in new or "evolved" direction. Too much pudding will choke the dog, but luckily - there is just enough here.
And just like the band would like to cuf off from the previous track and remind about their core,
The Adrenalin Room
appears - mysterious, full of anxiety, almost dark and really touchy at the moments - where intro's "dirty" electro meets systemized contruction. The recurrence is destroyed by quiet entries of incoordinated vocal and very random, would be seemed, sounds. Again, strange effect modifying the voice is set, although not everywhere - which is good, as sometimes it's a pity to damage the incredible voice. On the other side, as it was mentioned earlier - the
expression
counts. Besides, the track doesn't stun with its scale of sound, so it is understandable that they wanted to play with it a little.
It's time for the first ballad,
Quiet the Mind,
which is the second single as well. There is thrifty guitar, sensitive vocal and delicate, slowly growing electronic - suitable for this genre. It's perfectly matched "break", after the emotions present in the previous tracks. Even the lyrics are slightly different than usual IAMX standard... they are comforting? This is the best word to define their essence.
What shows next?
Under Atomic Skies
can be described as ballad, maybe a little bit vigorious, but still ballad. Again there is guitar and caution - march percussion. This one could by hardly expected even from IAMX... There are three musical layers only (percussion, acoustic guitar and something that sound reminds of xylophone or marimba), later some synthetic key was found, couple of chorus parties put together... And this is actually enough. Every sound is matched perfectly and the track gets really beautiful musical setting for deep and extremely emotional lyrics. At the end woman's whisper, of inaudible content, appears and refills the atmosphere...
On the other side,
Screams
is rather unusual "IAMX's waltz", that we've known from
The Stupid, The Proud
from album
Kingdom of Welcome Addiction
or
President
from
The Altenative
. Here is heavier, darker, despair and resignation are heard, the wholeness is the story about special, different "someone" - we know it also (e.g.
Song of Imaginary Beings
), but this time "daddy's daughter" was chosen. Beside this, Corner plays with vocal in the really nice to hear way, passing from falsettos to powerful sounds. everything is supported by many different electro layers.
Again it is the time for ballad,
Come home
, after the amount of strong emotions. Sensitive, swinging, calm. Beautiful, meaning of the lyrics is wonderful, full of resignation and hope. This is probably the first track that the vocalist sings so emotionally, like "I to you", whoever the second person is. And it doesn't matter if it is populistic song that teenagers will send to each other after their first break up, or the olders will do the same touched with pain, or maybe it is the composer's private message - this is the beautiful and very emotional track. The whole thing is filled by party of string section, that emphasizes its nostalgy. Not intrusive, great composition.
Now, the track that has given the name to tour,
Animal Impulses
. We have classic, swinging waltz, like those from earlier mentioned albums, but quickly enters sharp, firm bass beat and rhythm changes to the classic division. The vocal - wide scale gives the chance to show the skills. One more time we can hear beautiful passage from falsettos into sounding voice. Also the atmosphere is well known - circus of desperados, soft sounds reminding of music box and dirty electro.
Walk with the Noise
smacks of synth-pop again, we recognize this by very naive and banal drums and not so diversified vocal. This stands in the opposition to the aggresive lyrics and, probably, only emotions save this track. Spout, despair and anger are noticeable - it won't stop the fans from clapping their hands during the concerts, but raises its value a little bit.
The next to the last proposition,
Land of Broken Promises
, is directly inspired by Corner's journey to US, that is clearly audible in the music layer and the lyrics as well. What is more, violin reminds here a little bit of klezmer style, what we met for example at
Bernadette
on the previous album. We've got here intentional clapping, that is well thought-out and very relevant. The song is incredibly expressive and melodic, electronic and acoustic layers are well suited. This is one of the tracks that would be hard to compose better.
IAMX's
tradition is that they give a chance to take a break after the power of sounds on the album. For that effect light, silent, melodic ballads are used as the last tracks. Seemingly,
Trials
doesn't differ from
Runing
(
Kingdom
(...)),
Oh Beautiful Town
(Volatile Times
) or
This Will Make You Love Again
(
The Alternative
), but this time there is no kind of despair or resignation mixed with hope, instead of this more consolation is found. The beautiful track that probably won't be played at the concerts, because that wasn't the reason of its creation.
A kind of evolution can be seen at the album
The Unified Field
. The most important thing is, that the evolution is based on the former foundation. It is a little bit... lighter? As if we deal with well-known bitterness, anger, resignation, desperate scream after seeing the shape of reality, but this time more hope is visible. Just like Mr Corner slowly becomes reconcilated with the world... Is this
IAMX
that we need? The answer belongs to each of us. It need to be admitted, that the band didn't stop at one point, it is consequent in its style and keeps the characteristic atmosphere. This should be the major value for every person playing with music.
Tracklist:
1. I Come With Knives
2. Sorrow
3. The Unified Field
4. The Adrenalin Room
5. Quiet the Mind
6. Under Atomic Skies
7. Screams
8. Come Home
9. Animal Impulses
10. Walk With The Noise
11. Land of Broken Promises
12. Trials
Other articles:
Newest comments: