In The Nursery - The Seashell & the Clergyman
Artist:
Galleries:
Archive: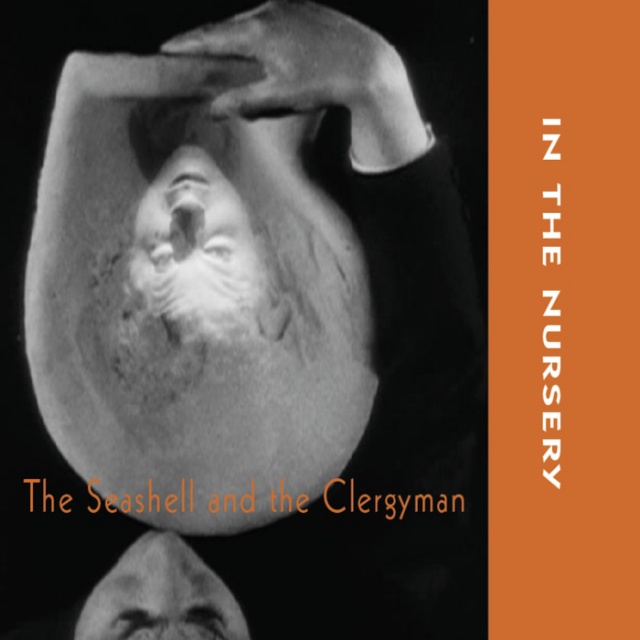 In The Nursery announce the release of a new soundtrack album - 'The Seashell & the Clergyman' - the 9th in their Optical Music series. Widely recognised as the first surrealist film, 'The Seashell and the Clergyman' is a complex, controversial and multi-layered film directed by Germaine Dulac, from an original scenario by Antonin Artaud. Back in days it was banned, stated as "If there is a meaning, it is doubtless objectionable".

Listed as one of the great Feminist Films, the movie is described as "a visually imaginative critique of patriarchy – state and church – and of male sexuality."

In The Nursery's new score sonically reinterprets the inherent symbolism of the film, utilising sound design and experimental recording approaches.
Available from 25 October 2019 by Resurrection Records.
Tracklist:
1 Glass Shards
2 Castrer
3 Object of Desire
4 Vestibule
5 Destructuration
6 Confessional
7 Decentre
8 Cassock
9 Relentless Pursuit
10 Beckon
11 Poursuite
12 Horizontal Suspension
13 Within these Hands
14 Sublimation
15 Lustre
16 Ceremony of Illusion
17 Shattered Illusions
18 The Seashell & the Clergyman (full score)
Author:
hellium
Source: Resurrection Records / 2019-10-22 / News
Newest comments: