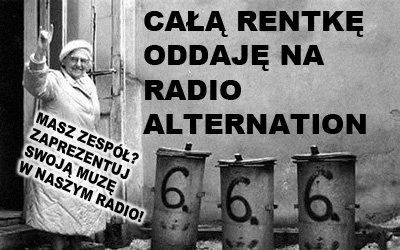 Alternation radio station offers You the most interesting, sophisticated tones throughout the air!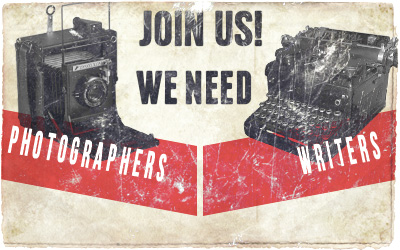 Lucifer's Aid - Control Yourself
The debut album from Lucifer's Aid hit the scene of harder EBM. He was quickly taken to the heart of both critics and listeners. With the new limited edition MCD "Control Yourself" mastermind Carl Nilsson strikes yet again. With hard, ...
» Read all

Mechanical Moth - Neverything
"Neverything" is an energetic and marching midtempo album. We do not flee, we do not doubt. "Neverything", the conjunction of the words never und everything. This is the tenor of album number six by Mechanical Moth. Nothing is everlasting, but ...
» Read all

Noisuf-X - Banzai
On his newest opus, Noisuf-X presents 13 catchy earworms in extreme Electro/Industrial sound and prooves once more his outstanding position in the scene! For years, Noisuf-X has achieved a top position in the industrial scene without betraying his noisy roots! ...
» Read all
» All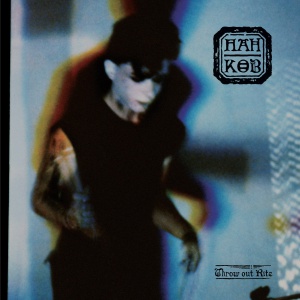 Pankow - Throw Out Rite
"Throw Out Rite" is definitely an album which I will remember for long. Mostly because of being so hard for me to evaluate. The ambivalence of hopeless and innovative pieces is so huge that your head may explode. It's even more intriguing thanks to the fact that I had known nothing about Italian Pankow before having listened to this album and there is hardly any information about the band. It ...
» Read all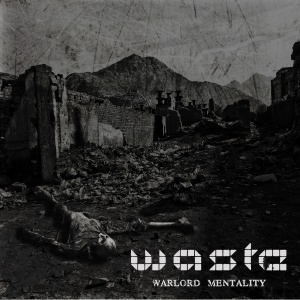 W.A.S.T.E. - Warlord Mentality
"Wow! This is really good!" - this was my first thought which came to my head after hearing the new W.A.S.T.E. album. But after consideration I've changed my opinion which was too quick - certainly - "Warlord Mentality" it is good to listen, but album is not innovative nor particularly special. It is a solid "single shot" title - and I think it should be treated like that. The ...
» Read all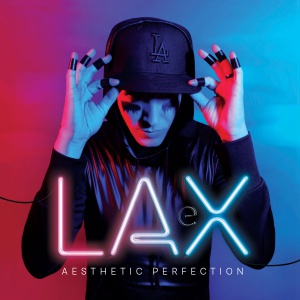 Aesthetic Perfection - LAX
It's been over two years since the release of "'Til Death" and Daniel Graves finally returns with a new single "LAX", but like most Aesthetic Perfection releases this one also feels like a momentous move into somewhat uncharted territories and another shift for his musical amalgam of conventions. Off the Metropolis label and released independently, drenched in the neon glamour of pulsating blues and reds "LAX" arrives as an ...
» Read all
» All



» All
What kinds of music we write about