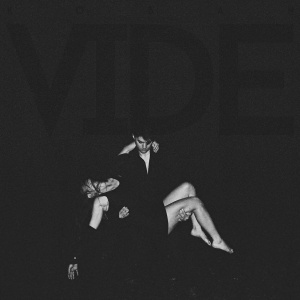 Reads: 1749 times
85%
Artist:
Galleries:
CDs catalogue:
Last topics on forum:
In August 2014 duo Koban originating from Vancouver in Canada added the fourth release to their achievements. Vinyl called "Vide" contains six songs in the post-punk style with elements of minimal/synth wave. Songs are performed both in English and French. The songs are based on the same scheme - minimalism, ferocity and dark cold. There are no unnecessary sounds and instruments, just drum machine, guitars and two voices of band's members. In the role of singers appear Samuel Buss and Brittany West. Vocal parts are performed alternately, which may resemble some kind of a dialogue.
Dialogue carried out by melorecitation of men's, cold, coming from the abyss voice with trance-like, sinister singing of Brittany. It is like that in "401a" which begins the album, "Cool Wind" and "Delirium Tremens". Other songs, namely "Rappeler", "Detacher et Déguiser" and "Standing On The Edge" are the solo works of Brittany, which instead of Samuel's vocal are accompanied by disturbing, piercing into the brain guitar. It is worth to mention that the group was able to maintain a balance between instruments and a vocal layer of the tracks. Cold psychedelic sounds cause that while listening to the "Vide" album you do not need much to undergo the mood and fall into a trance.
Musical inspirations of the band date back to the 80's and to the best standards of that period. On the album we will hear echoes of groups like Xmal Deutschland, Bauhaus, Sisters of Mercy and even Joy Division or Siouxsie and the Banshees. Construction of tracks resembles American post-punk band - The Soft Moon.
"Vide" album will interest not only fans of post-punk and raw, cold sounds. This material is addressed to the audience looking for roots of modern music from dark independent genre. The band builds well a bridge between the old climates and contemporary arrangement and quality of the recording.
In my opinion this is worth of attention release.
Tracklist:
A1 – 401a – 00:03:11
A2 – Rappeler – 00:03:39
A3 –Détacher et Déguiser – 00:03:36
B1 – Cool Wind – 00:04:18
B2 – Delirium Tremens – 00:02:32
B3 – Standing On The Edge – 00:04:10
Newest comments: