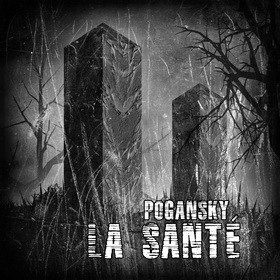 La Santé is a single project, launched in Sweden in January 2012. It was crystallizing in Andree van Berg's head after experiments with AVDB, Psychokinetics and Muezin. It is also worth remembering that the musician derives from the formation of DHM, which started its activity in Pulawy in the 1980s.
La Santé is one of the most exciting emerging and less known projects from the new European electro scene. His technological style is highly charismatic, full of power and of something else indefinitely catchy, mainly based on Oldschool EBM elements with intriguing Coldwave shades.
Available from 13 October 2017 by EK Product.
Tracklist:
01. Morgana
02. Pogansky
03. Brakuje Powietrza
04. Nie Mowie, Nie Slysze
05. Na Dno
06. Wrony
07. Ja Zaklinam Deszcz
08. Mocno
09. Bez Milosci
10. Powoli Zabijamy
11. Jeszcze Czas
12. Koniec
Newest comments: