Latexxx Teens - Adrenochrome EP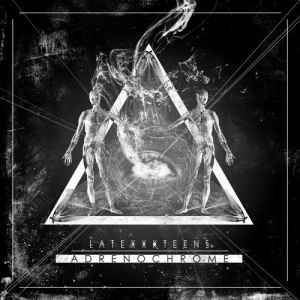 Reads: 2704 times
85%
Artist:
CDs catalogue:
As a part of a change from strictly electronic sounds, this time I decided to take on the workshop a band using a classical set of instruments, where the electronics is only a background. In front of you is a review of "Adrenochrome EP" from Italian - Latexxx Teens.
I did not know this band before, though the name occasionally popped in my ears. EP is rather short, because it lasts only 16 minutes. However, the length of the material is direct inversely proportional to its intensity. But in a sequence. The album begins with a song entitled "Nemesi". The first impression - Manson mixed with the "Rammstein" riffs. I like it! Quick and straight away! Furiously cutting guitars and electronics in the background, that is a really excellent combination. And so it is the whole EP. Chanted "Destroy everything for a better tomorrow" is an another outstanding piece, which as I suspect is ideal for concerts. Next we have "Eternity," which beginning reminds me of "Engel" from Rammstein. It is a little calmer than the two previous tracks, but also catchy. Around in the middle there is a pleasant relief, after which is the tension building riff and then a return to the main theme. Then comes "Black Heart", that is opened by a trance beat, joined along by the guitars. Interesting and indeed very melodic, while these trance accretions scroll through the entire track. Album ends with the title track - "Adrenochrome". It begins again with electronics, that gives associations with Rammstein, and then there is a great riff. Beautiful completion. Like all the previous songs it is a very competitive one. When it ends, appears a grief, and man wants to press the "repeat" button.
In summary this is a really good album. If necessary it is melodic, and then it is heavy when needed. In my view everything is well balanced and even these strong connotations with Rammstein, that arouses in me do not diminish it too much. There is only a pity that this is EP and because of it, there is so little material here. However, I recommend to listen, while it seems to me that it is really worth it!
Tracklist:

01. Nemesi
02. Destroy everything for a better tomorrow
03. Eternity
04. Black Heart
05. Adrenochrome
Other articles:
Newest comments: