Lebanon Hanover + Twin Tribes / 16.10.21 / Zaklęte Rewiry, Wrocław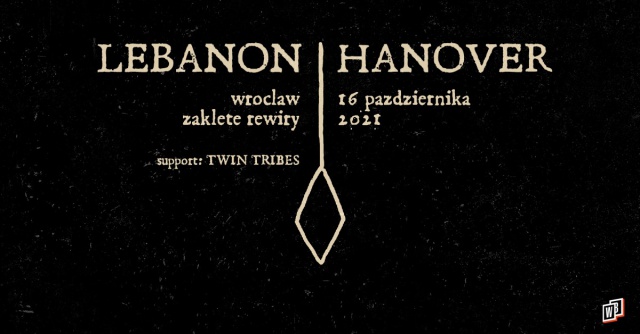 Lebanon Hanover return to Wrocław on 16th of October to play a live show in the club Zaklęte Rewiry. Supporting act will be Twin Tribes!
The number of tickets is highly limited!
LEBANON HANOVER – cold-wave, post-punk
Lebanon Hanover is a band founded in 2010 by vocalist and guitarist Larissa Iceglass and bassist William Maybelline. The duo's music is rooted in cold-wave patterns, which, combined with inspirations drawn from the beauty of art nouveau aesthetics, British shores and Berlin's urbanism, give an effect in the form of dark compositions with a striking, catchy bass line. The band's concert in Wrocław will be one of the few opportunities to immerse yourself in the gloomy, post-punk sounds this year!
https://www.facebook.com/lebanonhanover/
https://www.instagram.com/lebanonhanover/
Lebanon Hanover
Support: Twin Tribes
16.10.2021
Wrocław / Zaklęte Rewiry
site -> www.winiarybookings.pl
BILETY: http://bit.ly/LEBANON_HANOVER_WRO_BILETOMAT (79 PLN)
Author:
khocico
Translator:
khocico
Source: https://www.facebook.com/events/1895398430615188 / 2021-10-11 / Events
Newest comments: