Lucifer's Aid - Human Rights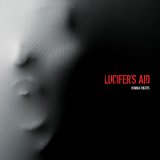 During 2017 Lucifer's Aid has played at major festivals in Germany. Just before hitting the festivals mastermind Carl Nilsson released the limited edition EP "Control Yourself". Now it's time to unleash the second album "Human Rights". Ten straight forward no bullshit tracks that will come at you full force. Lucifer's Aid brings new live and energy into a scene that many thought had past it's due date a long time ago.
Available from 1 September 2017 by Progress Productions.
Tracklist:
01. Deny
02. Future Mess
03. Control Yourself
04. Lack Of Motion
05. The Warning
06. Confusion
07. The Great Wall
08. Ride
09. Fractions
10. Dead Anger
Newest comments: