Mentallo & The Fixer - Arrange The Molecule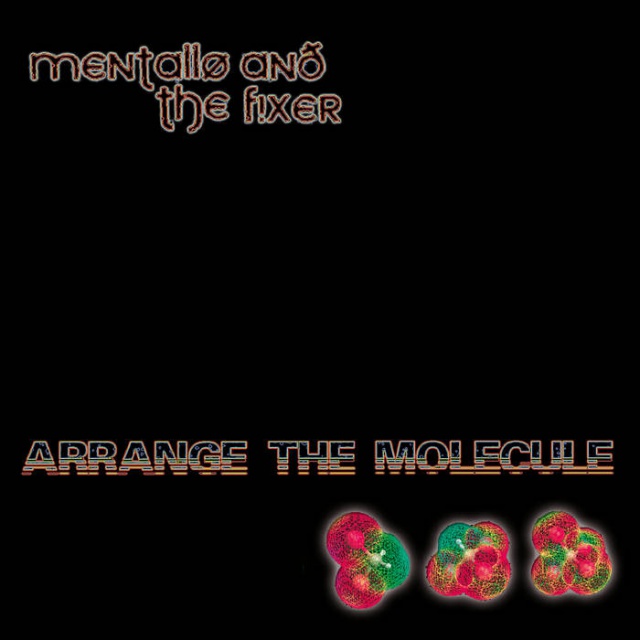 Mentallo & The Fixer with "Arrange The Molecule" confirms the undisputed sound singularity. This album is an open piece of art built on spiritual / scientific analogies, leaving the listener to choose how to perceive it.
"I feel for the time being, with "Arrange The Molecule", I've sorta topped out with the crazy ear candy", says Gary Dassing when describing it. The "Industrial Fusion" of sounds is as rhythmic and crazy as ever, this heavy release has more melody and structure than the previous two albums, creating some kind of controlled chaotic noise world dominated by a production level that literally blows you away!
Available from 13 October 2017 by Alfa Matrix.
Tracklist:
1.Just What I Had Been Missing
2.The Moment You Realize....
3.Fire Flies And The Full Moon Sky
4.Bad Trip On A Broken Heart
5.Gammera 08:00
6.Methodical Damage
7.Miracle In The Medicine Cabinet
8.The Moment U Realize (NITE Version)
9.A Lot Like The Truth 04:24
10.Neurons Firing
11.Giving In, Life & Limb
12.Treat It Like A Loaded Gun
13.Bad Friend
14.Eather Mix (Remix Medley)
15.Shadow Of My Former Self (7" Akira Mix)
16.Complete Loss Of Reality (Schizo Mix)
17.Russian Roulette With A Research Chemical
18.Prisoner In My Own Bathroom
19.The Moment You Realize/Silent Takeover
20.Metaphysical Agents (Chrysalis Mix)
21.Metaphysical Agents (Antigen)
22.Beautiful Goodbye
23.Stickman In The Static
24.Bad Trip On A Broken Heart (Extended Remix)
25.Miracle In The Medicine Cabinet 2
26.Gammera (Nite Version)
27.Bad Friend (4:20 Thug Version)
Newest comments: