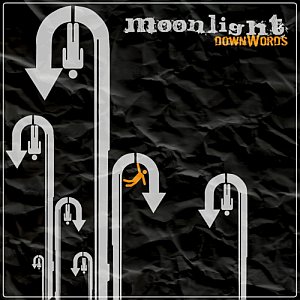 Reads: 8655 times
100%
Artist:
Galleries:
CDs catalogue:
What is the value of freezing on the verge of understanding and ignorance? When I hear something that can't be uttered with words, it can produce that feeling.
What feeling will remain, when you fingerpaint your imaginary selfportrait on the windowpane? You scratch the steamy film , the warmth of her breath on the mirror. And you see... You're able to see a fire. "Insomnia" makes one feel like that sometimes. The Overreality is playing puns on you. So this is how it sounds? The selfportrait written in her rhyme.
What can be the value of the word, when you hear a woman saying it to a woman? She's singing, weaving a thread leading straight into the warm, pulsating veins, mine now, though I know nothing can get further... She should. She's worth not getting plucked by anyone. The record of a woman. A subtle astonishment like the final pre-terminal dance of a butterfly, when you know that a pricking silence is bound to occur. Like in "Downwords". A delicate embrace carried out in long and soft movements, with fingers intolerant to resistance. Embracing your breath, you lose the rhythm, you vanish, but last in imagination. Your own selfportait...
"A milion hands is touching you, a million eyes can see you..." and I'm standing with a mug of hot tea, waiting inert for it to cool. Can anyone tell me what's the secret behind this internal infirmity, before the time is over? I don't know if the grating in me will be pulsating once the period of inertia is over. I don't know when the time will come to forget the tale. But I know, that as long as she is singing in my head, I won't move. The unbelievable spy is ripping my thoughts apart! Or, maybe you feel "as if the calm came back"? Ah, how can you let her voice cease to warm you? Like a longed for lover, you are not allowed to touch. So I won't open my eyes. "Irreversible", if only you undestand, is going to circle above you eternally. I won't let her go away anymore. "When something dies, let him go away, despair is obsolete, understand it, finally..."
The mind is often mute... The despair of looped movements. It's impossible for me to stop using these words. How many times will I be able to listen to this melody again? It's so touching, that my despair arises again and again. Beauty enchanted in these short six minutes... No! I won't allow to be separated!
An album so different than the previous ones... This might be an argument against. Still, thanks to the latest songs I've realised that development, although very risky, might lead to success. The record is ingenious! I've seen Moonlight from a subtle, yet uncompromising side. It crushed me... "You will not rise today...". Beautiful vocals, melodies pulsating in my cubicle of a flat, and the content ceaselessly circles in my head. I don't have to concentrate on thinking too much, listening to this wonderful whole. Just freeze in the middle of the room and open the flow, the thread will tie a huge knot. The album is oniric, mysterious. Delicate melodies transform into fear, a scream behind a thick mirror, you look at sometimes. Standing with that mug of tea... Turning the listener into a dazed witness of the accumulation of something impossible in these melodies. I think it's time to get the "Pill"...
From the very beginning of its existence, Moonlight was a band for me, just a band. Music that didn't reach me, despite great concerts and a charismatic vocalist. From today, there is no such band, there's the uniqueness of the moment, enclosed on this album. Discovering harbingers of strange events and games of imagination, suspension of thoughts on a thin wire. Those, who open their eyes, will never again be able to sever it.
Playlist:
1. Szpieg
2. Nieodwracalne
3. Pati
4. W Moje Ręce
5. Insomnia
6. Moje Słowa
7. Pigułka
8. Cyrk
9. downWords
Other articles:
Newest comments: