Need For Speed - Split Visions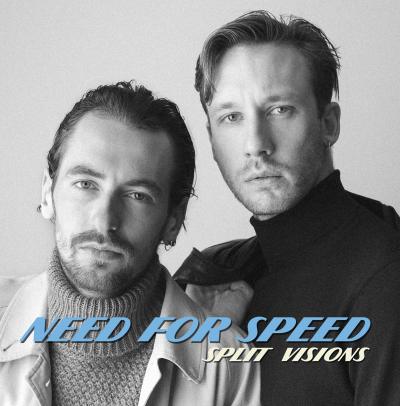 The debut album "Split Visions" is produced by Johan T Karlsson, Joakim Lindberg, Martin Nilsson and Felix Mårtensson and it is an album that showcases a broader palette of feelings then what the singles indicated. There is room for slower pieces and contemplation, a longing for more than the feeling of coming home late in the morning feeling sour and hoping that someone is willing to receive all their unconditional love.

Need For Speed is something else than RA. Where RA is violent and nihilistic, Need For Speed is elegant and cool. RA is linear, Need For Speed is groovy. RA is electric guitars Need For Speed is electronic, but both acts is running from the darkness just in different pace.

Need For Speed is an inferno of will and intentions, suppressed feelings, two dogs and a speed lane. The perfect party is over and the sun comes up, things are complicated. It is synthpop and indie-electronic, it is pop music and slow-groove.

A laconic struggle to fill the indifference of life with meaning, with anything, to any cost. That is Need For Speed to you. It is not boredom or sadness, it's the nothingness of things that make up this duo.

A fantastic debut album that will attract everyone that listens to Depeche Mode, Camouflage, Tears For Fears and similar.
Available from 29 November 2019 by Progress Productions.
Tracklist:
01. Russian Love Poem
02. Soft Touch
03. Boys and Girls
04. Gold Rush (I Keep On Waiting)
05. Loved One
06. Dancing in Tears
07. No Service
08. Race For Life
09. C/o
10. Shared Secrets
Author:
hellium
Source: Progress Productions / 2019-11-25 / News
Newest comments: