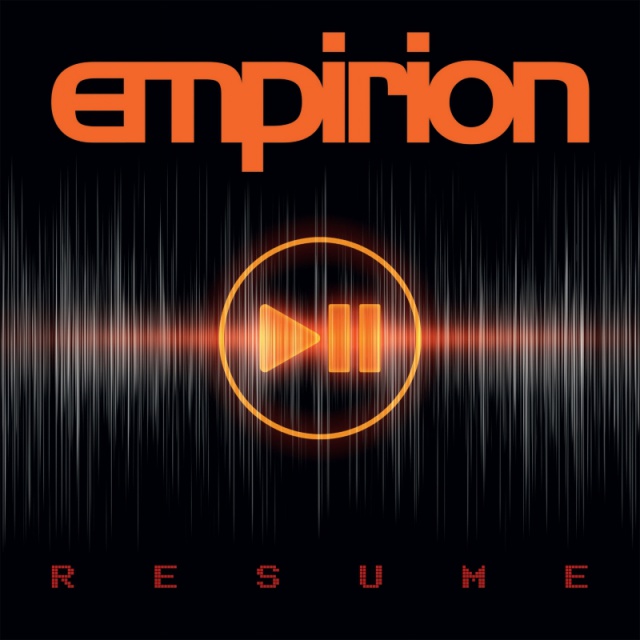 Empirion - Resume
2019-08-19
(
News
)
There are not a lot of electronic dance albums eagerly expected by their fanbase 23 years (!) after the release of its originators' only album, but "Resume" is one of them. This may well be due to the fact that with their 1996 debut "Advanced Technology", Empirion managed to gain respect in the electronic dance and EBM/industrial scenes alike - a rare achievement, to be sure.
Another reason might be the timeless masterpiece that is the remix of The Prodigy's hit single 'Firestarter', which is still capable of filling dancefloors even two decades after its release … or it is because Austin Morsley got some impressive mainland Europe credibility with his project Kloq in the meantime?
Whatever might be the case: The high regard in which the crowd still holds the Essex duo - consisting of Austin "Oz" Morsley and Jamie Smart - is remarkable. Correspondingly, "Resume" harks back to Empirion's legacy as much as it addresses the very topical struggle between man and technology ('I Am Electronic') and our universal angst ('Hate the Hate'). Therefore, the band appears to be even more relevant than it was back in the 90s.
"Resume" turns out to be a smasher of an album - a stylish hybrid between dance and industrial, retro and modern at the same time, influenced by bands such as Future Sound Of London, Nitzer Ebb and - of course - The Prodigy while still maintaining Empirion's individuality. after almost 25 years since their foundation, the two-piece keep pushing the boundaries of electronic music; they 'Tear Down These Walls' in the true sense of the word and the Spirit of 1996… and with the sound 2019!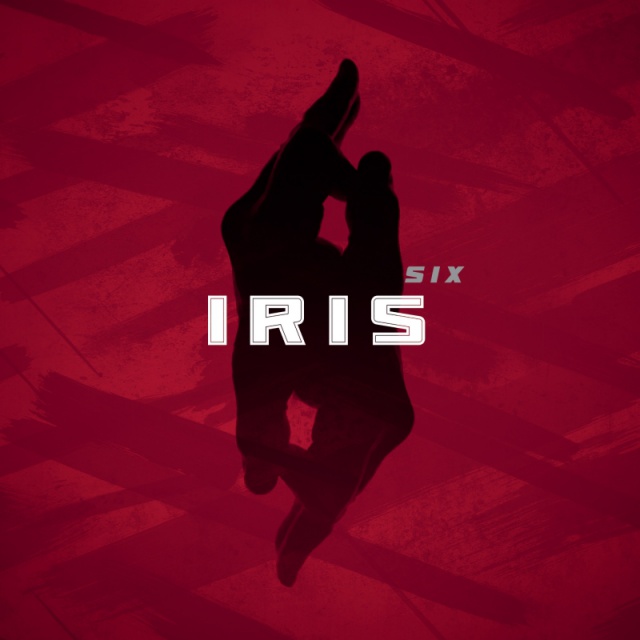 Iris - Six
2019-08-16
(
News
)
"And then, suddenly, the satellite came to life. Incoming transmission."
After a long hiatus on social media channels, the
Iris
-satellite unexpectedly reports back to their homebase, including a 50 second snippet of "Third Strike" - the opening track of their new album "Six" - and the message above. The notion of a remote satellite suddenly starting to broadcast again, from somewhere in outer space, is a metaphor that works well on two fronts: the long media absence of the band, and the core concept of Iris as a project which is "far out" from the normal synthpop genre. Iris stand out from the herd of their genre competitors not just in terms of quality, but also style and mission.
On their 6th full-length album, the North American duo consisting of Reagan jones (vocals), and Andrew Sega (keyboards, production) prove once more that they are able to slowly evolve, yet still rely on their natural strengths - without repeating themselves or boring their audiences. This starts with the amazing vocals of Reagan Jones, that always impress with their natural, yet almost ethereal, ability to convey all the emotion embedded within Iris' music. His talents works on both worlds, on record and live - a satellite broadcasting a delicate message from far away.
It is this kind of quality that almost makes Iris the "shoegazers" of the synthpop community. The second quality is within their production and songwriting skills. While other synthpop projects die to write that one hit and make it as danceable and catchy as possible, Iris writes songs that seem to come with qualities naturally built within. The authentic feel and honesty of their compositions immediately contradicts any impression of shallowness. Rather, Iris have an alternative-like quality to them, that always makes you wonder why these songs are so incredibly immersive.
This, then, is perhaps the biggest quality of "Six" -- The immersion within a warm, coherent cosmos of outstanding electronic music. Somewhere, out there in space, there is warmth.
Iris' album "Six" releases on Aug 23rd 2019 in the following editions: regular CD, 12" limited vinyl, as well as a rare 36 Page hardcover artbook with 7-Track bonus disc, including unreleased songs and remixes by Mesh, Neuroticfish and Solar Fake.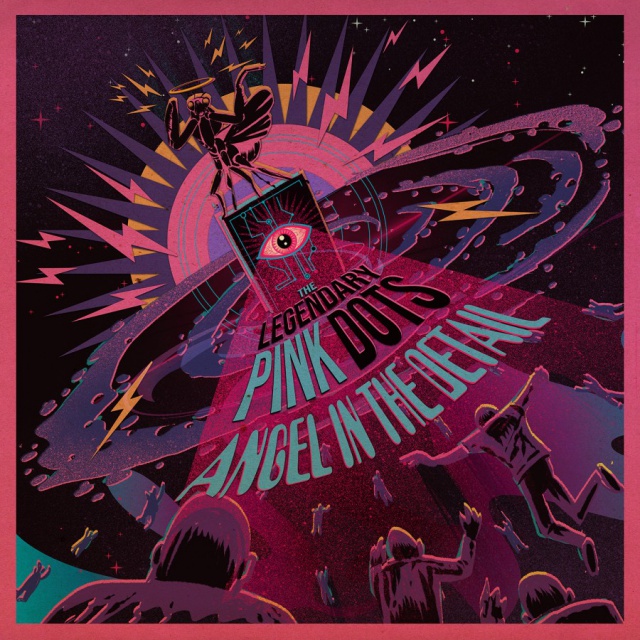 The Legendary Pink Dots - Angel in The Detail
2019-08-09
(
News
)
The Legendary Pink Dots is an experimental rock band that since 1980 has thrived far outside the mainstream.
Having released more than 40 albums, 'Angel in The Detail' may stand as the bands finest work.
Two years in the making, it is an enthralling, captivating release where distinctive vocals and lyrical imagery float over textural ambience, hypnotic guitar, synth washes and spellbinding bass pulses.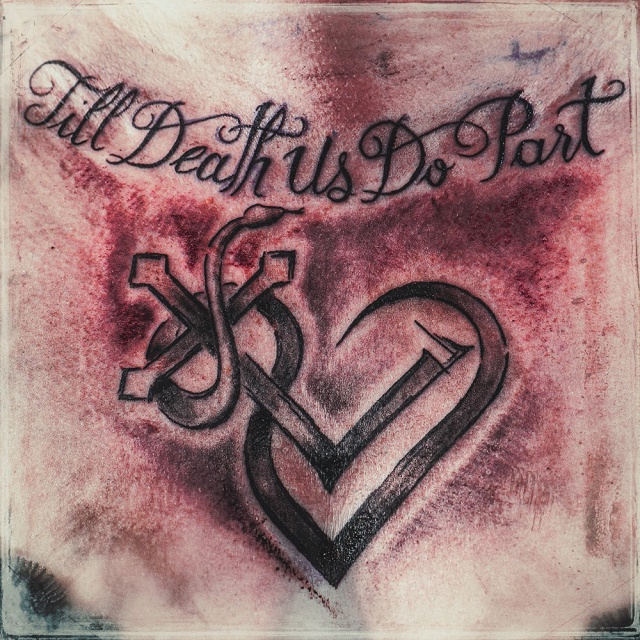 Lord Of The Lost - Till Death Us Do Part - Best Of
2019-08-05
(
News
)
There are bands that put their mark on time, that are more than a few buddies with instruments. They succeed to create a total work of art that survives our fast-living consume madness and leave something of value. Doubtlessly Lord Of The Lost are one of those bands – too deep are the traces that their music left on the hearts of the listener.
Hamburg has always been a special place for international music. Bands such as The Beatles, Jimmy Hendrix and Black Sabbath entered the stage of the Star Club to gain stardom, and the sea breeze brought sounds from all over the world to the harbor city. An inspiring ambience for a guy from St. Pauli like Chris Harms, who found Lord Of The Lost.
With a dark and catchy mélange of Rock, Metal and Elektronics hit about hit was written, hard and heavy yet danceable. 2009 the project evolved to a band, and ten years later it is time to take a look back. "Till Death Us Do Part" is a compilation of the most popular Lord-Of-The-Lost-Hits and unifies creations of 10 years of band history, available on CD and 2-LP. The 2-CD version additionally contains a CD with rarities and B-sides incl. guest features of Der Schulz (Unzucht) and Erk Aicrag (Hocico). And for the treasure hunter there is the on 1.000 units strictly limited Digibox version with a Remix CD and a collocation of demo versions, some of them more than 20 years old and written and recorded long before the band was found.
"Those recordings show unadorned and naked early versions of well-known Lord Of The Lost-Songs that I recorded as a teenager in adverse conditions and with adverse equipment", Chris Harms comments. "I have thought long and carefully if I should abandon that, but in the end I decided positively because I would extremely appreciate and respect as a fan of the bands I love if they would do it."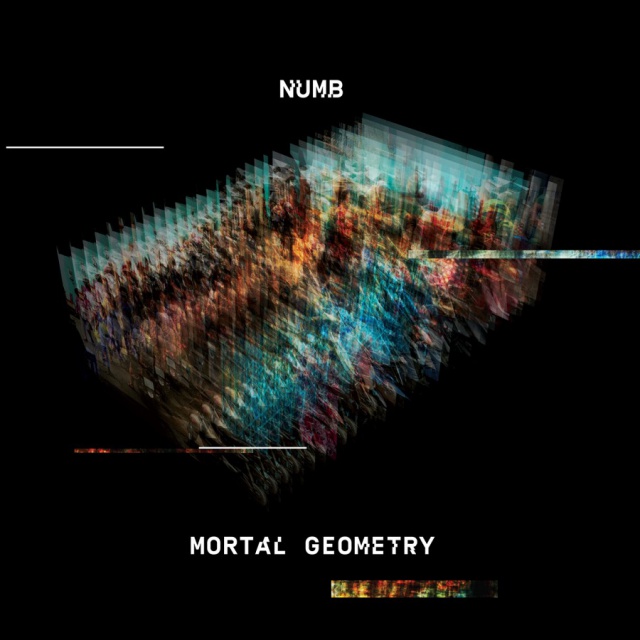 Numb - Mortal Geometry
2019-08-02
(
News
)
One of the most talented acts in the burgeoning electro-industrial wave of the late 80's and 90's, Numb returns with the new album 'Mortal Geometry'.
Numb's Don Gordon has long been known for his singular talent in arrangement and sound design.
'Mortal Geometry' has this on full display, with trance elements, ambient interludes, and seething dark EBM.
A masterful blend of atmospherics, electronics and angst.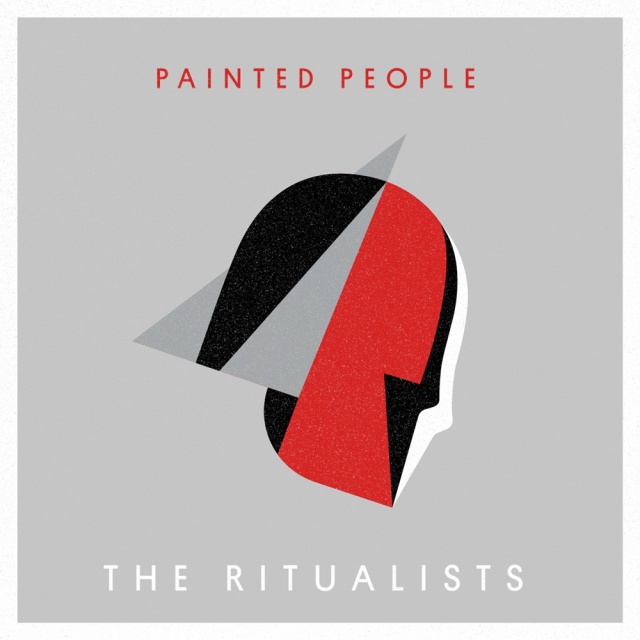 The Ritualists - Painted People
2019-07-29
(
News
)
Aetheric guitars, dreamy sounds and a voice from a different world – The Ritualists let a music rise again that seemed to be forgotten. Names such as David Bowie, Velvet Underground, Duran Duran or Suede plop up in the mind, artists, that broke down frontiers and pushing expression and performance into complete new heights through absolute devotion.
It is the legacy of those bands driving The Ritualists. Their soundwork is made of six decades of psychedelic music summed up for nowadays and ready for the pop cultural history books.
"Painted People" is a caleidoscope of alien-kind tones, structured and built up to catchy rock songs. Post Punk and Progressive Rock commit a colorful yet melancholic union and grow to cascadian chorusses carying the listener to a new world. An absolute timeless album and a debut promising a big future!