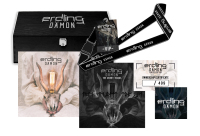 Erdling - Dämon
2018-07-20
(
News
)
Erdling have conjured up a highly addictive demon from a fusion of Metal, Electronica and Neue Deutsche Härte on their third album "Dämon" – a beast that will snatch you and not let you go.
The prolific quartet fronted by the energetic front man Neill Freiwald has finally let the demon out – no more compromises, unleash the beast! Thus, Erdling are deliberately pushing their trademark sound of catchy, German-language anthems on a foundation of electronics and hard guitars to the extremes. The guitars are really in your face, punching out of the speakers and providing a refreshing counterpart to the synthesizer-driven grooves. Neill lets go completely, driving the songs with a quite impressive range from deep, aggressive growls to melodic singing. And even though the sound has become quite infernal, the band never loses focus on the melodies that always were vital to the Erdling-sound. Quite the contrary, the catchy parts seem to stick out even more when surrounded by this thunderstorm of aggression. Hence, it is little wonder that Erdling have also embedded their most intense song to date, the breathtakingly beautiful ballad "Schau nicht mehr zurück" (Don't look back), in the midst of all this mayhem. "Dämon" is a massive step forward for the band… so much that it seems the previous albums have been mere overtures to this massive fusion of heart and raw power. The beast is now out of the box – so take care!
"The Secret Tracks" contains seven exclusive versions of Erdling songs and emphasizes the many-sideness of the band. While "Tieftaucher" has been morphed into a breathtaking electro-industrial version, the ballads got polished with synthesizers and acoustic elements. A rare demo version of the unmistakable super-hit and debut song "Blitz und Donner" is the massive highlight and marks the perfect ending for a very special bonus CD.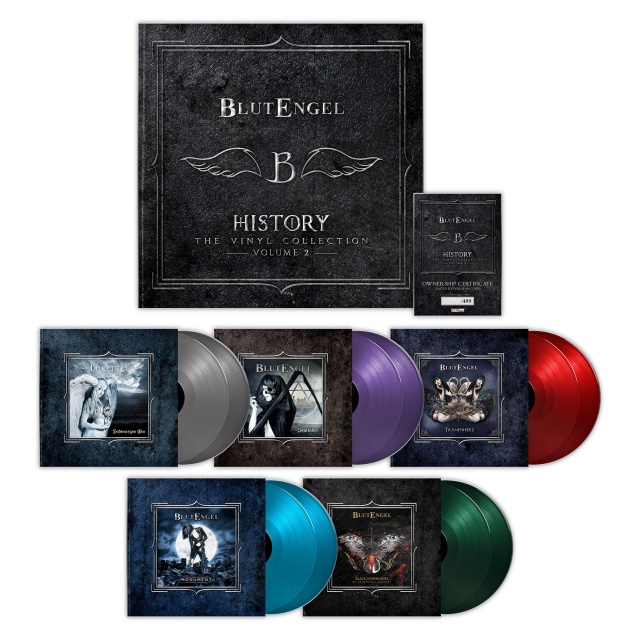 Blutengel - History-The Vinyl Collection-Vol. 2
2018-07-09
(
News
)
"History – The Vinyl Collection – Vol. 2" unites the next batch of Blutengel-classics in a strictly limited vinyl-box-set in a classy glossy cardboard slipcase.
The new set picks up where "Vol. 1" left off and contains the albums "Schwarzes Eis", "Soultaker", "Tränenherz", "Monument" and "Black Symphonies", all as 180g color double vinyl sets in gatefold sleeves. Each of the included album was carefully remastered by the artist himself to ensure the best possible sound on vinyl and has never before been released on this most noble of all formats.
All five double-LPs will be exclusive to this box set which will be limited to 499 copies, world-wide and will include a hand-numbered ownership certificate. Like the first part of the series, "History – The Vinyl Collection – Vol. 2" is a real gem and belongs in every serious Blutengel-collection. And after experiencing these classics in the warm and saturated glory that is vinyl, you will feel like listening to them for the first time in your life.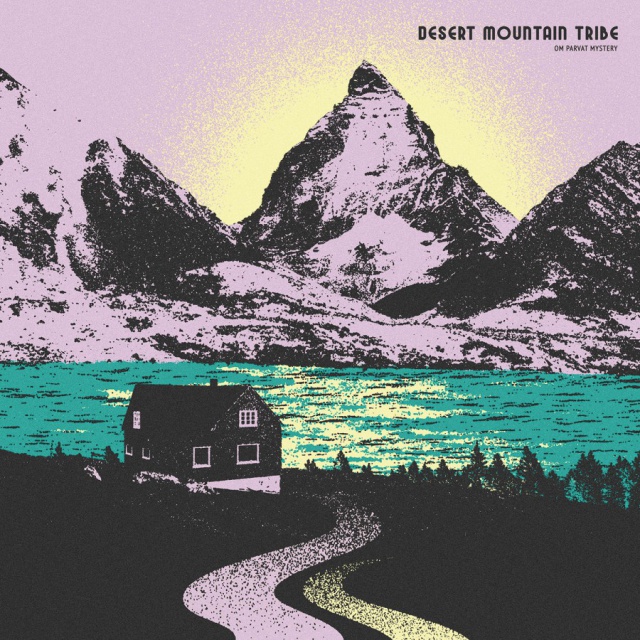 Desert Mountain Tribe - Om Parvat Mystery
2018-07-04
(
News
)
Establishing itself in the current psych-rock scene with the release of the debut 'Either That Or the Moon', the London based trio Desert Mountain Tribe has returned with 'Om Parvat Mystery'.
The new album is a captivating psychedelic rock work of art. 'Om Parvat Mystery' showcases Desert Mountain Tribe's progression in music and style, with a more refined touch and a natural development to a more experimental sound.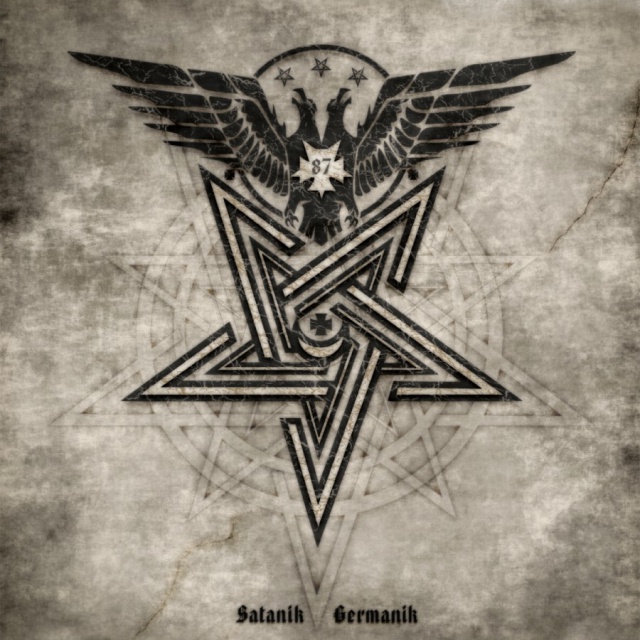 Hanzel Und Gretyl - Satanik Germanik
2018-07-02
(
News
)
Hanzel Und Gretyl has been an ever evolving band. The last album, "Black Forest Metal" marked a new era, employing black metal and satanic themes crossed with motifs from the Brothers Grimm fairy tale.
Another dark step forward in the bands evolution, "Satanik Germanik" is Hanzel und Gretyl's darkest, most metal release to date. More evil, menacing and fun than ever, while still 100% Hanzel Und Gretyl.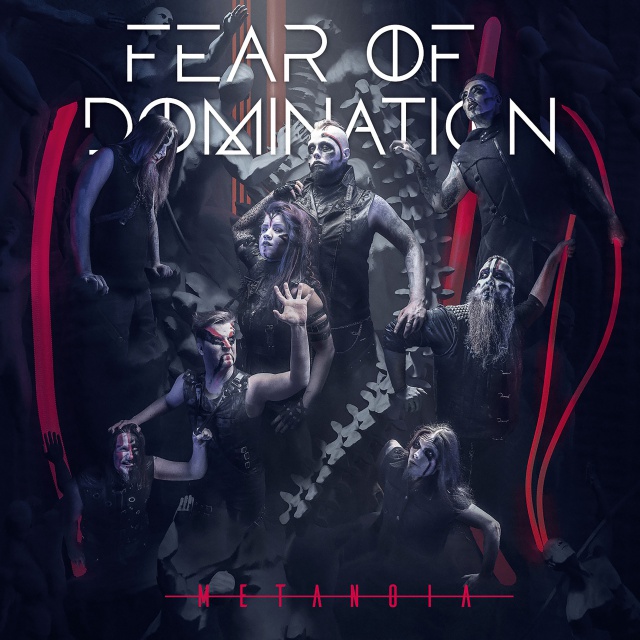 Fear Of Domination - Metanoia
2018-06-29
(
News
)
On the new album, "Metanoia", Finnish Metal-band Fear Of Domination is raising hell with a maelstrom of grinding riffs, pounding grooves and massive electronica, fluidly bridging the gap between addictive catchiness and relentless aggression.
There must be something about Finland that is the reason for the immense creative potential coming from that sparsely populated country in the North – we don't know whether it is the air, the beer or the long periods of darkness, but fact is that some of the most visionary bands in past years have come from the land of the midnight sun and myriads of lakes. Defying easy genre categorization, Fear Of Domination fuse elements from a variety of different styles, bringing together elements as diverse as Melodeath, Industrial and EDM to create an altogether unique vision of a hyper-energetic, modern Metal-sound. The band sports a dynamic front duo, with the new female singer Sara Strömmer delivering an extraordinary range from vicious screams to powerful clean singing, nicely complementing founding vocalist Saku's energetic shouting style and driving home this searing powerball of an album.
Songs like "Face Of Pain" and "The Last Call" are already dominating streaming play lists around the globe prior to album release, hence everything is pointing to a bright future for the furious eight-piece. With "Metanoia", Fear Of Domination have recorded their strongest effort to date and they now are setting out to conquer the world. Also available as a deluxe double CD in a Digipak with the preceding album "Atlas" as bonus.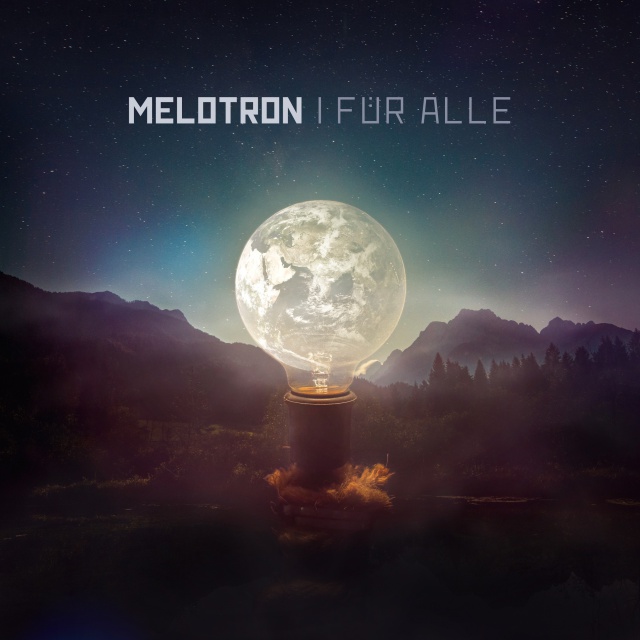 Melotron - Für Alle
2018-06-27
(
News
)
Melotron return with their long-awaited new album and 11 new hits that showcase the group's unique brand of modern, electronic Pop music: "Für alle" (= for everyone.)
Melotron have always stood for slightly twisted but utterly likable electronic anthems that bring together catchiness, club compatibility and emotional depth, spiced up with clever observation skills and an inimitable energy.
The German Synth Pop trio has been letting us wait for a new album for far too long… which gave them a lot of time to polish and perfect their new material and resulted in 11 songs that belong among the most concise, addictive and to the point tunes that Melotron have ever created. The band wraps a fundamentally cynical reflection on human existence into a thudding Future-Pop-stomper, gives macho-bully-types the proverbial finger on a bedding of melodic club-beats or opens with a warm welcome dressed in classy Synth-Pop-pomp.
The sonic romp also incorporates New-Wave-reminiscences (fittingly sung in English) and in "Hätte, wenn und aber" (which would roughly translate to "had I, if and but") modern EDM-sounds are introduced into the Melotron-cosmos in a rather elegant fashion. The lads have skillfully expanded their sonic horizon while still retaining their unique feel. Is this an album "Für alle"? Let's put it like this: aficionados of melodic electronic tunes will not want to take a pass on this one. And for the rest, we say: you are warmly invited to check it out! There's a good chance you will become addicted to what you hear.