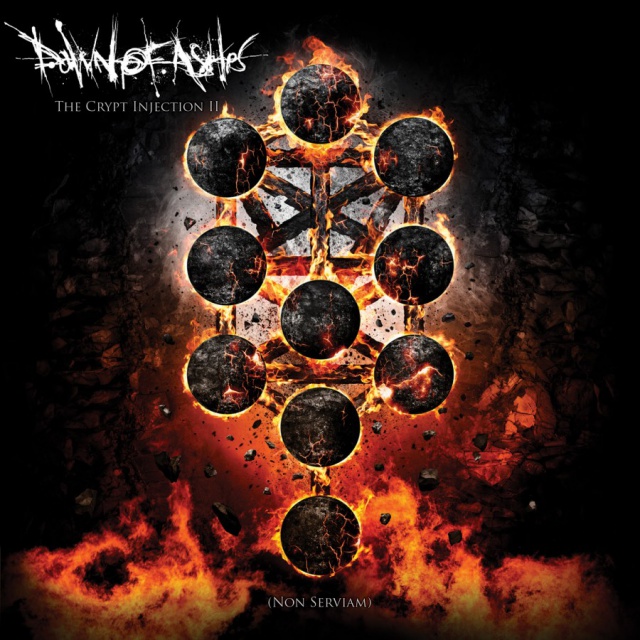 Dawn Of Ashes - The Crypt Injection II (Non Serviam)
2019-01-11
(
News
)
Dawn Of Ashes returns with "The Crypt Injection II (Non Serviam)". Dawn of Ashes has returned to the band's roots of the Industrial and Dark-Electro sound. After many years, Dawn Of Ashes has decided to return to the old sound while being in the new.
The Crypt Injection II returns to the old sound of the first Crypt Injection with a hybrid sound of Industrial Metal. Dawn Of Ashes awakens the fire within the downfall of our society and shows the darkness that opens the true meaning of Rebellion.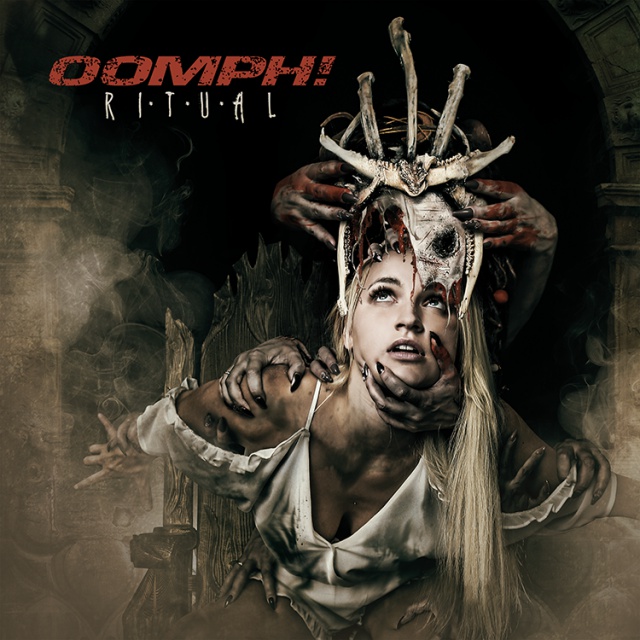 Oomph! - Ritual
2019-01-07
(
News
)
Reinvention and continuity –
Oomph!
have been synonymous with self-renewal, pioneer spirit and carefree creativity for almost three decades. The Germans have been raised on EBM, rock and new wave, accidentally started a new subgenre in the 90's (the so-called Neue Deutsche Härte that influenced Rammstein and many more) and were crossover when crossover wasn`t even born.
Many years later legions of fans with varied musical backgrounds are hooked and the band is no stranger to the highest chart positions – Dero, Flux and Crap were awarded their first gold record for Wahrheit oder Pflicht in 2004.
The trio is now ready to release its thirteenth longplayer "Ritual" that is poised to catch the listener offguard, "Our most aggressive, heaviest and darkest album in a while", singer Dero states truthfully. The fuming and pounding triumvirate 'Tausend Mann und ein Befehl', 'Achtung! Achtung!' and 'Kein Liebeslied' delivers the goods in stomping old school fashion, but after a breathless start it`s time for the über-catchy 'Europa' (feat. Chris Harms / Lord Of The Lost) and the dancefloor monster 'Im Namen des Vaters'. Batshit insane electro tune 'TRRR – FCKN – HTLR' curiously marks the only tongue-in-cheek entry on the otherwise rather stern Ritual that tackles politics, war and abuse. Eloquent, controversial, erratic and inescapable - Oomph! came up with a stunning and mature masterpiece that makes peace with the band`s past and sets new impulses.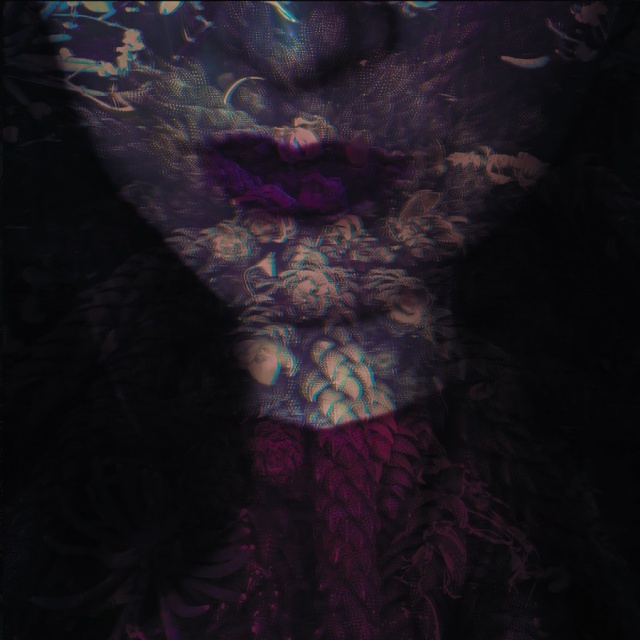 Hante. - Fierce
2019-01-04
(
News
)
Hante. is a one woman project from the Paris. Hante. while on the surface striking, cold, and synthetic, it becomes immediately evident that this unique blend of darkwave and striking electronics is also revealing, offering deep emotion and intimacy.
The beautiful new album, "Fierce", showcases an artist of passion and emotional depth using her music to face her fears.

Rome - Le Ceneri di Heliodoro
2018-12-28
(
News
)
ROME – a city under siege. A city in flames. It remains impossible for the beholder to discern the parties at war, but it is obvious that the whole continent is in uproar. On 'Le Ceneri di Heliodoro' ('The ashes of Heliodoro'), Rome's mastermind Jerome Reuter does not shy away from the provocative and ambiguous and thus tackles new terrain and touchy subject matters such as Europe's dissolving unity, or its relations to the US and the fragile fraternity of its nations. The questions of continuity and identity have marked this decade of decline and have left an undeniable impression on Reuter's work. But what will come of this mysterious Heliodoro - prophet or demon, saviour or slayer? Reuter leaves these - as most other questions - unanswered in this neofolk tour de force.
This 13th album, indeed, marks a return to the martial folk origins of the project and it is a grim and bleak picture Reuter is painting in these poignant folk songs. We are left with having but one choice: to try and find the necessary strength within ourselves, if we are to survive this turmoil. Thus, inevitably, the album is also an homage to Rome's unique brand of outsiderdom. We are left breathless. The city is alight in flames, delighting our eye in the beauty of its ruin. Uropia O Morte!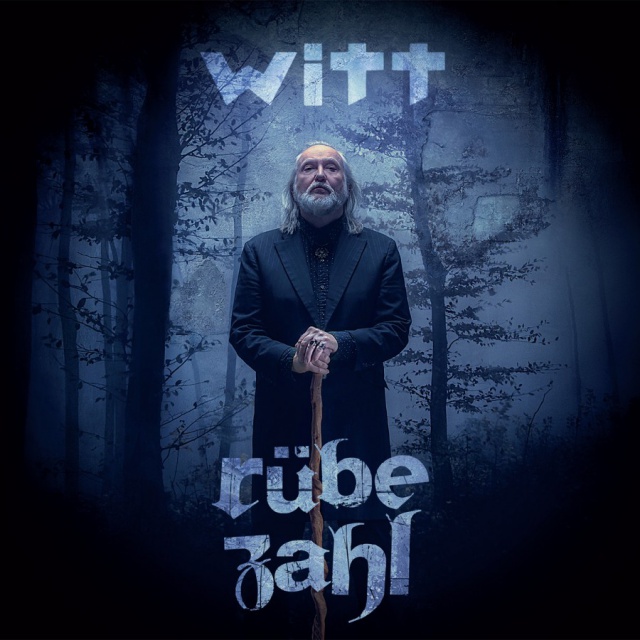 Joachim Witt - Rubezahl
2018-12-14
(
News
)
Joachim Witt is a legendary fixture in German music history, having played a decisive role in the creation and development of modern German music. After starting his career as the guitarist/singer in the 1970's Krautrock band Duesenberg. Witt embarked on a long and celebrated solo career as a singer and actor. He was one of the biggest names of the "Neue Deutsche Welle" (New German Wave) movements in the 80's, as well as one of the originators of Neue Deutsche Harrte (German for "New German Hardness) a crossover of metal, industrial, electronics, and techno elements that developed in Germany during the mid-1990's. Witt has been noted as an influence on bands such as Rammstein, Eisbrecher, Oomph!, Unheilig, and many more.
Over his prolific career, Witt has released 16 albums. Starting with his breakthrough 1980 album Silberblick, containing the single Der Goldene Reiter, he continues to create through such highlights as his 1998 smash Bayreuth I and the platinum DOM in 2012.
Witt built a particularly close connection with his fans on his last albums ICH and THRON, through a crowdfunding campaign to work independently on his distinct musical vision. This is how the latest work of the exceptional artist was created: "
Rubezahl
"- melancholic, magical and dark. In collaboration with Lord Of The Lost mastermind Chris Harms as producer, "Rubezahl" is at once the gloomiest and most resplendent album in Witt's entire discography. The album is darkly romantic, moody, spirited, rigorous, proud, and powerful, moving like a musical storm across legendary mountains. Witt's distinct voice and grandiose lyrics hold court throughout, be it over menacing synthesizer sounds and brute guitars, or a delicate romantic ballad such as Mein Diamant or through a wall of sound and textures on Ich Will Leben and the grand-scale production of Quo Vadis.
With themes of legend, songs of demons, giants, mountain spirits, and romantic naturalism, "Rubezahl" proves a work of art as distinguished as its creator, the venerable Joachim Witt.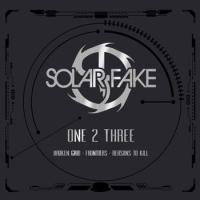 Solar Fake - One 2 Three
2018-12-10
(
News
)
With this release,
Solar Fake
finally make a contribution to their own fame – considering their successful band history, what would make more sense than taking care of their own back catalogue? Here is "One 2 Three", a 3CD set coming in a deluxe 8-page Digipak featuring their first three albums "Broken Grid", "Frontiers" and "Reasons to kill", of course enriched with bonus tracks and extensive liner notes.
Sven Friedrich, singer and mastermind of the band, about this release: "It's been 10 years since our debut 'Broken Grid' saw the light of day. A lot of things have happened in the meantime, but for us, almost all of them were completely positive. So even better that our first three albums will be re-released now on 'One 2 Three'. Moreover, we have two bonus tracks per album featuring either live recordings or rehearsal tracks. And the booklet describes my personal reflections upon the band's history. So, to everybody who met us later on our way and of course to all fans and collectors – have fun with this retrospective!"