Mechanical Cabaret - Disarmingly Charming
2019-09-23
(
News
)
'Disarmingly Charming' contains music, sounds, songs and words written, materialised and otherwise channelled by Roi Robertson, who's been releasing electro/ techno/ industrial influenced music under the name Mechanical Cabaret since 1999.
After 2016's decidedly darker, more experimental 'Ortonesque' album released on Chicago based WTII Records, this new album is classic Mechanical Cabaret, in something of a return to the more bouncy and kinetic post-industrial techno-pop style of their earlier releases, with plenty of insightful, sardonic lyrics delivered in Roi's inimitable deadpan voice, with an ever present hint of black humour.With the release of ' Disarmingly Charming ', they've now released 8 albums, as well as many singles/EPs to date.
Autumn 2019 sees the band take to the road around the UK to promote their new album, with the fantastic Sheep On Drugs on a very special double headline techno-industrial-rave-punk tour from these two long-standing purveyors of onstage disarray and mischief. The album was played, performed, programmed, sampled & recorded by Roi at The Parlour in Highgate, London, and also by keyboard player Stephen James Bellamy at Twyford Road studio in Harrow, between the years 2017 and 2019. It was engineered, mixed, and produced by both Roi and Stephen. Mastered for vinyl by Martin Bowes at The Cage. The artwork, layout and graphic design was created by long-time Mechanical Cabaret visual collaborator, the artist Adam Cavill.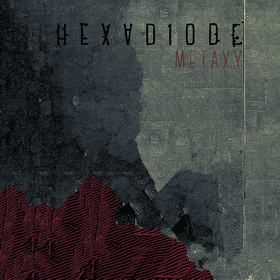 Hexadiode - Metaxy
2019-09-18
(
News
)
Formed in 2014 and hailing from the bleak, industrial, abandoned factory city of Dayton Ohio in the Midwest of The USA, Hexadiode delivers a creative burst of energy amongst the drab landscape from which they were born. A hardware only Electro-Industrial dance act that dabbles in Art Damage experimental tendencies, Hexadiode are committed to producing an old school EBM dynamic with a forward thinking, 21st century approach.
Members Tim Krug and Jonas Miseh create tracks that are melodically infectious and rich in hooks, while still staying true to the artistic and experimental edges that keep the genre of dark electronica moving forward. Hexadiode is influenced by acts such as Front 242, Nitzer Ebb, Skinny Puppy and NIN, as well as enigmatic, cross genre electronic acts such as Liars, Brian Eno and Aphex Twin.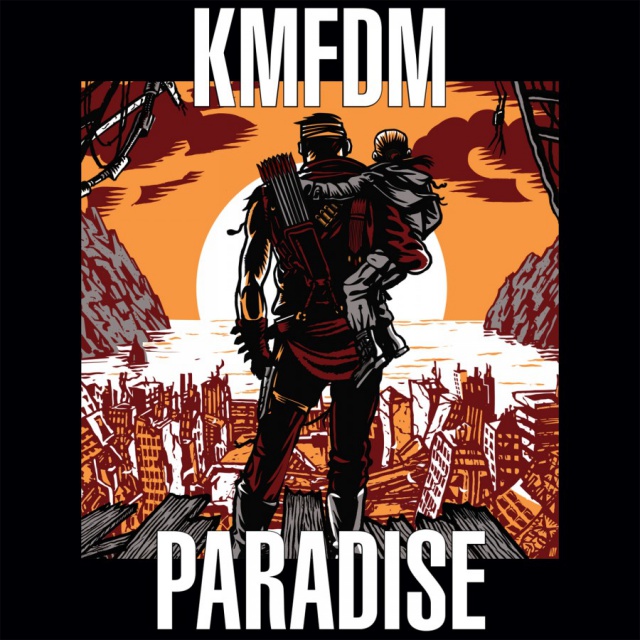 KMFDM - Paradise
2019-09-16
(
News
)
With 2019 marking 35 years of conceptual continuity, KMFDM is showing no signs of slowing down or mellowing out – on the contrary, the Ultra Heavy Beat is as fired up and as energized as ever with the release of the band's 21st album, 'Paradise'!
Long revered for their innovative blend of virtually all forms of music into a monolithic juggernaut of industrial/rock, topped off with scathing and confrontational lyrics that challenge the social and political zeitgeist, KMFDM is at the top of their game as this latest album hosts some of the band's most diverse material. From the abrasive hip-hop stylings of "K-M-F," to the dark alt. rock ambience of "Oh My Goth," the dub-meets-electro/metal assault of 'Paradise' and "No God," and the mechanized industrial/dance energy of "Automaton," "Disturb the Peace," and "Megalo" (a new rendition of the band's classic "Megalomaniac") – KMFDM leaves no stone unturned as the album calls for revolution against a world overrun by fascism, authoritarianism, and violence.
Helmed by founder and frontman Sascha "Käpt'n K" Konietzko and Lucia Cifarelli, delivering their searing and brutal vocal performances like liquid daggers, and backed by the percussive fury of Andy Selway, KMFDM is joined by Black Sugar Transmission's Andee Blacksugar lending his angular guitars to give the seething bite of 'Paradise' just that extra shot of venom. Of course, what would a KMFDM album be without a few guest performances? For 'Paradise' hosts some of the most impressive in the band's history. Doug Wimbish (Tackhead, Living Colour) returns for another round to lend his electrified funk bass skills to "Piggy." Longtime alumni Cheryl Wilson brings her soul mama vocals to the disco-infused "WDYWB," while rapper Andrew "Ocelot" Lindsley delivering an all-out verbal assault on "K-M-F." But if that weren't enough, fans will undoubtedly be overjoyed as "Binge Boil & Blow" finds the Lord of Lard himself, Raymond "PIG" Watts returning to the KMFDM fold for the first time in 16 years!
Fascism is in fashion again, and the planet is a paradise for assholes… and KMFDM will have none of it! KMFDM's message is as relevant as ever, and 'Paradise' may be the band's most powerful outing yet, demanding that you live with no regret, don't look back, find your destiny, destroy what destroys you, and rip the system!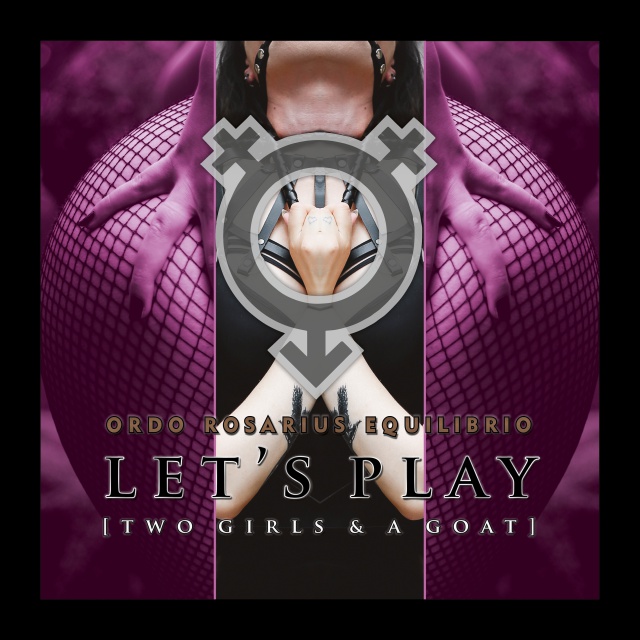 Ordo Rosarius Equilibrio - Let's Play
2019-09-09
(
News
)
Seven years ago, Tomas Petterson started to write the masterpiece of Ordo Rosarius Equilibrio. Now it is finally finished: An album that crushes the borders of Neofolk with overwhelming musical sense and deep, poetic words.
"Let's Play" is more than the next album of this exceptional band, it is the rise for the stars and a sound-built manifest of art.
The long composing time reflects the supernal standard of composer Tomas: "I see "Let's Play" as the final version of Ordo Rosarius Equilibrio. It's my cruel mistress. It's my white whale. And finally, 7 years after its genesis, with numerous interferences and surprises in between, it is ultimately finished." And where "Songs 4 Hate & Devotion" and "Vision:Libertine" stopped is where "Let's Play" actually starts: Between darkness and a sinister taste, between sex and death, the songs are more playful and free yet more serious and focussed than ever. The band calls their music Apocalyptic Pop, and World Downfall never tasted so sweet.
"Let's Play" comes as single digipak CD and as a strictly limited deluxe boxset in 404 copies made of noble wood including Double-LP in purple and silver with the "4Play" EP as bonus, the digipak CD version and finally a very special electric toy alongside a pair of wicked seamed stocking for general excitement."

Agonoize - Blutgruppe Jesus/Schmerzpervers 2.0
2019-09-06
(
News
)
After almost five years, without any release, the Godfathers and founders of "Hellektro",
Agonoize
finally return with a brand new EP full of harsh and dark tunes combined with hard words that proclaim a clear attitude.
Too long it has been quiet about Agonoize, even if they never disappeared completely, because live on stage they have never been gone. With a new record label, that strengthens their back, the band around mastermind Chris L. has grown to new strength and power to return with a big bang.With their new EP "Blutgruppe Jesus (-) / Schmerzpervers 2.0" they deliver two smashing dance floor bombs, in extended versions, that will make the scene tremble again. These two tracks, taken from the upcoming album, once again show that Agonoize has not lost their instinct for strong club hits nor they started to shut their mouth in any way!
The EP also contains one exclusive track, only available on this release, and two killer-remixes by Funker Vogt and Centhron.With Gerrit Thomas (Funker Vogt) responsible for the mastering you can be sure, this release is mandatory for all clubs around the world and this limited EP in beautiful Digifile is a must have for all the Agonoizers around the world!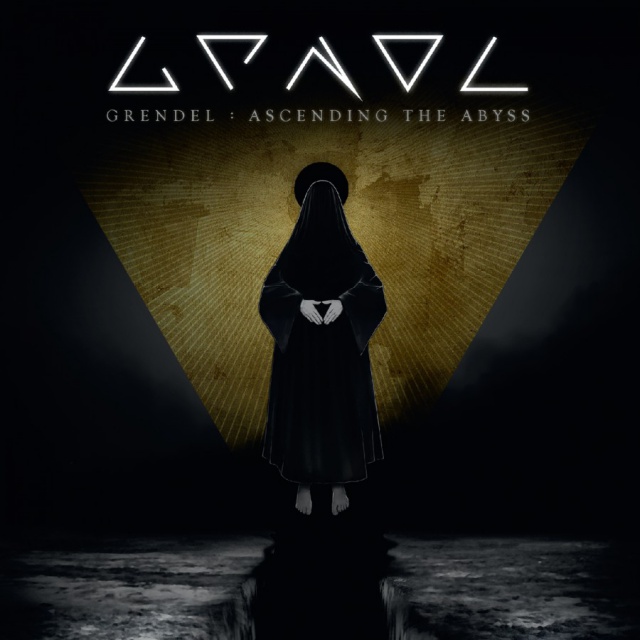 Grendel - Ascending The Abyss
2019-09-02
(
News
)
Grendel returns with "Ascending The Abyss", the next stage in its musical evolution.
Having eschewed the shackles of traditional harsh EBM of his past, 'Ascending The Abyss' is an adept balance of the act's roots and future. Overtly personal lyrics and vocals grandiose production, dance electronics, driving guitar and orchestral sounds intermix masterfully to create a release both intimate and vast.