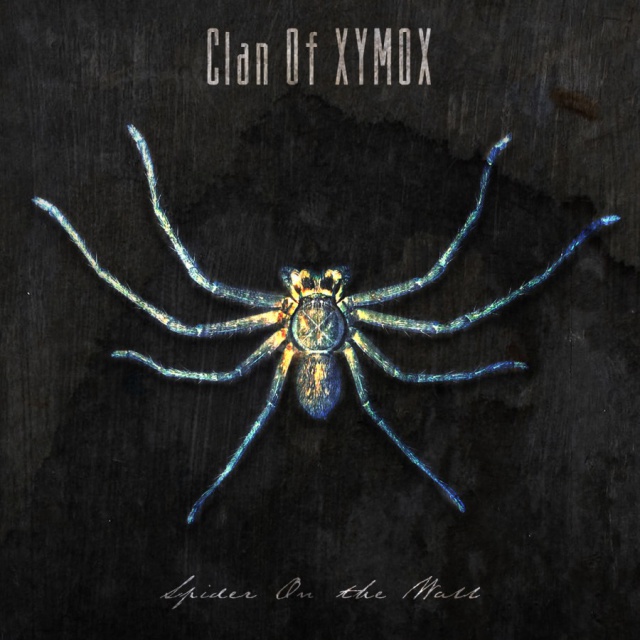 Clan Of Xymox - Spider On The Wall
2020-07-09
(
News
)
For more than three decades, Clan Of Xymox has been revered for its signature blend of melancholic rock.
Following the beautiful singles "She" & "Lovers", 2020 sees the release of the new album "Spider On The Wall".
The album is an artistic triumph for the band. Dark and intimate, while masterfully exploring signature dark electro-gothic sound that has made the act adored around the world.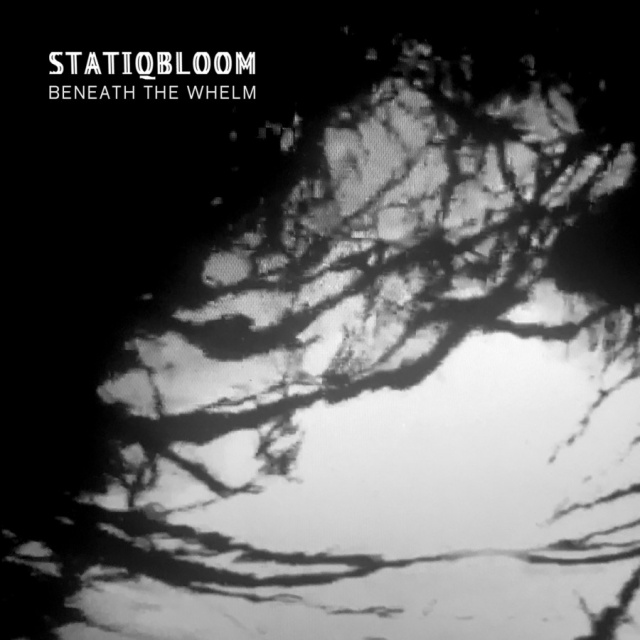 Statiqbloom - Beneath The Whelm
2020-07-06
(
News
)
Statiqbloom combine hard beats and haunting electronics with disorienting vocals to create pulsing raw Post-Industrial.
The new album, 'Beneath The Whelm', sees a sharpened progression for Statiqbloom.
It combines hallucinogenic synths, seething rhythms and grim atmospherics into a thunderous set of dark electro.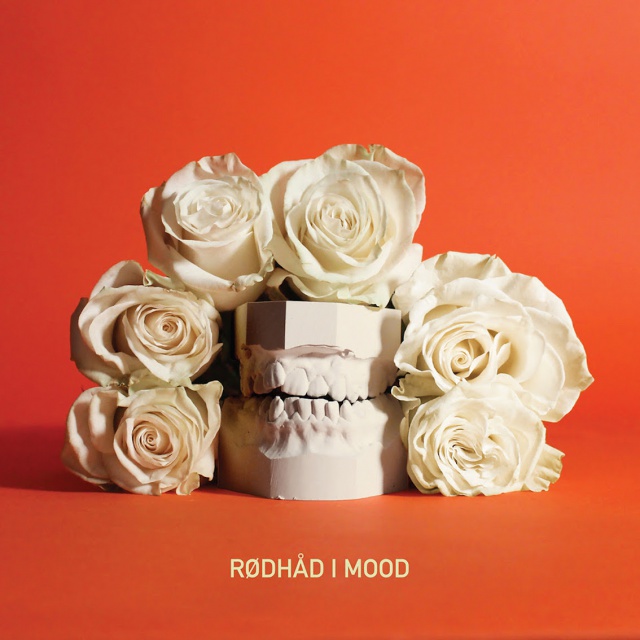 Ambient project Rødhåd launches free download album 'Mood – WSNWGBTZ001'
2020-05-14
(
News
)
Out now and soon vinyl too on July 10th is the album "Mood – WSNWGBTZ001" by Rødhåd aka producer Mike Bierbach. 'WSNWGBTZ001' stands for 'WSNWG – Back to zero' in case you wondered, WSNWG being the label this album was released on. It's Bierbach's first ambient experimentalist release, comprised of his own solo archival material mostly from 2017/2018.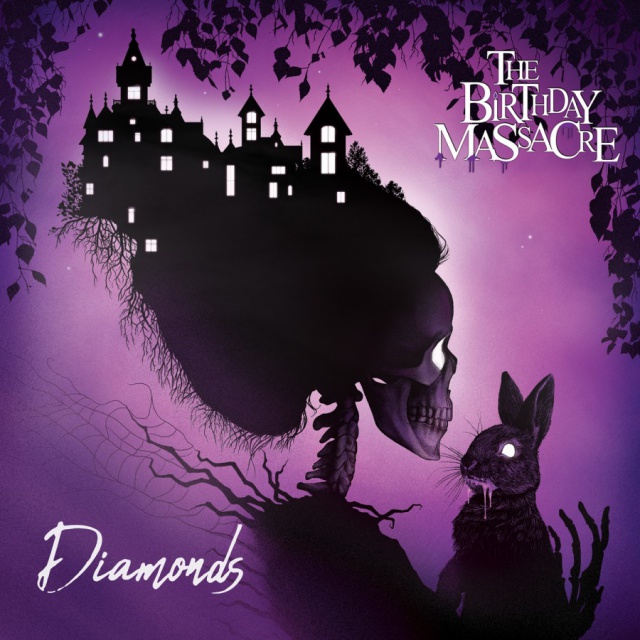 The Birthday Massacre - Diamonds
2020-03-16
(
News
)
'The night is short. It weighs heavy, but the light always awaits us.'
'Diamonds', the new album by The Birthday Massacre, contains an exploration of darkness as well as light, poison as well as its antidote. Within the songwriting, one can sense the passing of time, and the conflicts and resolutions that we can all feel. Nights end, and days resolve. If we look inside, we can find these precious emotions and conflicts.
Every single one of them is valuable. Like the diamonds in the dark. And thus, we have "Diamonds" by the Birthday Massacre. The distinctive soaring synths and guitars, paired with our Chibi's beautiful familiar and reassuring voice, guides us all into the darkness as well as out to the light - guides us to mourn and to look inside, but also take our hand and invite us to dance, and remember - the night is short. It weighs heavy, but the light always awaits us.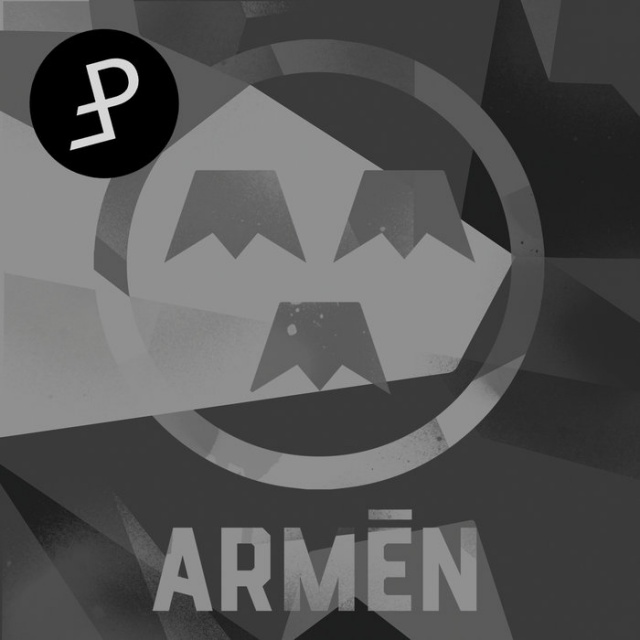 Pouppee Fabrikk - Armén
2020-03-09
(
News
)
With a minimalist powerful electronic style that was often compared to pioneers like DAF and Nitzer Ebb, Pouppee Fabrikk are the leaders of the EKM movement (Elektronisk Kroppsmusik) - physical music that makes you want to get up and move. Since 1987, Sweden's Pouppee Fabrikk has never been about perfection or being nice. They stand for 100% primitive electronic with attitude. No compromise, no polish!
With their previous album ("The Dirt") the band intentionally decided to look backward, doing an attempt at recreating the past and bringing back the ways of old, using early abandoned demo's as unique creation source. In 2020, Pouppee Fabrikk now release their first brand new studio album since the 90's. After having looked back at their uncompromising aggressive past, the Swedish gang today strongly reconfirms with "Armén" their solid early-Electronic Body Music sonic roots! This new straight in your face 10-tracker retains all Pouppee Fabrikk's trademark attributes: Henrik Björkk's commanding growling vocals, devastating repetitive bass lines and solid hard beats. They serve us straight-in-your-face stomping hard electronics to the ultimate pleasure of their fanbase. But this new album takes us to the next level, adding a gritty, dirty and violent touch to it all, making Pouppee Fabrikk sound even more radical, loud and noisy than ever, carrying us at that point of balance where the sound of grinding machines and the suffering of sweating bodies unite before imploding and exploding.
"Armén" is an angry and impulsive assault against all forms of control and oppression, urging us to take command on our lives, to fight for freedom of expression, breaking the codes, becoming a league of our own and shouting out loud once for all that "enough is enough".
For the very first time as well, Pouppee Fabrikk also deliver a very expressive song in their own Swedish mother tongue, "Kom Ta Min Smärta" ("come take my pain") which is sure to become a floor-filler in the clubs that dare to go hard…
2020 is definitely bound to become a year of "grand cru" for Electronic Body Music. Run for shelter.
The "Armén" album also comes out on black vinyl format as a limited edition of 300 units worldwide.
The Pouppee Fabrikk army of fans will also enjoy the deluxe carton box edition of the album including unique bonus outfit goodies: a 3 cm black metal pin with embossed white logo, an embroidered 10 cm black circle patch with band logo and 3 reversed crowns in silver and some bonus design material.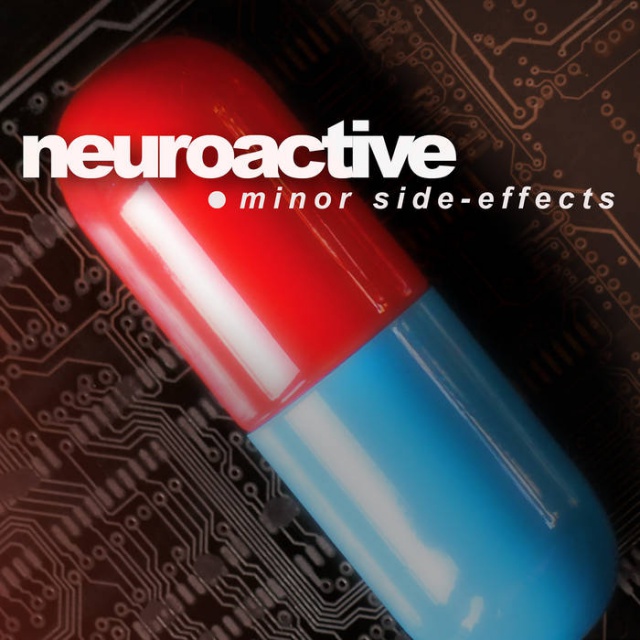 Neuroactive - Minor Side​-​Effects
2020-03-02
(
News
)
2020 could not start any better than with the stunning comeback of Finland's best electro export to date: Neuroactive in its original line-up! It's back in 1991 that Vesa Raine, Ville Brusi and Jarkko Tuohimaa created the now cult synth pop / EBM band Neuroactive. Almost 30 years later, headmaster Jarkko Tuohimaa had the brilliant idea to rewind time and reunite the 3 good old friends and the studio magic instantly ignited! And it's no surprise that songs like "In Rust We Trust" or yet "All Forces Integrate" evoke the band's early days and make echoes to Neuroactive's major club hit "Space Divider".
"Minor Side-Effects" indeed reveals a much harder edge through punching electro sequences and kicking beats compared to Neuroactive's most recent softer dance pop releases through the US-based A Different Drum label. This said, we can still see this new 7th full length studio album as a logical and natural evolution in the band's impressive music repertoire and its characteristic fusion of catchy vocals, modern melodic synth arrangements and carrying electronic beats. "Modern Synth-Pop", "Future-Pop", "Techno-Pop", whatever you call it, Neuroactiveconfirm here more than ever their veteran supremacy in the genre thanks to intricate songwriting skills and a meticulous production work that can make many artists in the genre quite envious.
Neuroactivealternate here dynamic and catchy synth pop songs and darker upbeat EBM/future pop tunes which at turn evoke old school bands. The new album's club hits are called "Dances", "Night Flights" and "Dagger". We will also notice the very interesting collaboration with Halo Effect's singer John Peverieri performing guest vocals on 2 songs and adding a lush moody dimension to this beautiful album.
"Minor Side-Effects" is no doubt Neuroactive's album of maturity offering us some promising perspectives on the electro synth pop scene for the many years to come. To consume without moderation: addictive side-effects guaranteed!