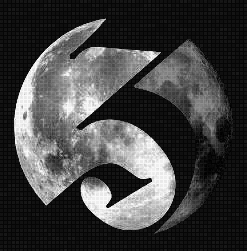 Nachtmahr - Flamme
2019-12-12
(
News
)
Our world lies in ruins. There is scarcely anything left of our ideals, our hopes and dreams. The dancefloors have been evacuated, and our utopia is now a nightmare. Still, in a time of turmoil and of struggles, such an era of fear always is a time for new heroes. A time for rays of light to pierce even the darkest clouds.
The latest Nachtmahr release, "Flamme" ("flame"), is just such a lightbringer; the realisation of a vision long held by Imperial Industrial commander, Thomas Rainer.
Nachtmahr, as is rather unnecessary to mention at this point, is dominance turned into music. A symbol of superiority with beats instead of marching troops, with deeds instead of empty words. That's only one side of Nachtmahr, though.
With "Flamme", Thomas Rainer proves beyond a doubt that he can be victorious in battle even without the merciless stomp of Imperial Industrial, and that it is not always the loudest and harshest sounds that can secure the throne. Carried by a subversive, revolutionary aura inherent to Rainer's work, he strips away the electronic armour some of his biggest triumphs, most epic anthems and whipping declarations of war, and enrobes them in garments woven of reactionary, monumental martial folk.
"Flamme" proves that Nachtmahr is not only a world leader in all things Imperial Industrial, but also a project which is able to compose songs that will last for eternity, the sort of stirring anthems which have the power to bring about change. Long in planning, and even longer wished for, "Flamme" has been brought to life with an outpouring of heartfelt blood and passion that is a trademark in all of Rainer's releases.
Flamme" is a monument of seditious neofolk, a vigil for a burning world… and a pure and intimate incarnation that rises above all other works.

Collection D'Arnell-Andréa - A Recrafted Winter
2019-12-04
(
News
)
"A Recrafted Winter" sees France's pioneers of all sounds dark and melancholic create a wholly remastered, remixed and electrified sister record to this soulful piece of art.
Collection d'Arnell-Andréa is a French neoclassical darkwave band founded by Jean-Christophe d'Arnell, Pascal Andréa and Chloé St Liphard in 1986. Their music features keyboards, cello and Chloé's vocals. The band is known for including a large collection or ensemble of musicians in its live performances and has performed at numerous international music festivals.

Rome - The Dublin Sessions
2019-11-29
(
News
)
In May 2019, Jerome Reuter spent some quality time among friends in Dublin and ended up recording a selection of several new and gripping folk compositions. During these stout-fueled sessions, local talents were quickly recruited to join in the fun and to give the tracks the necessary Irish grit with traditional instruments such as banjo, bouzouki and uilleann pipes.
The tracks this motley band cut in Dublin's legendary Sonic Studio are all completely new and unreleased songs that combine elements of the traditional world of Irish folk music and its up-beat feel, with Rome's rather sombre contemporary songwriting and sentiment.
The almost danceable "Antenora" and "Holy Ennui" stand out as catchy sing-alongs, whereas songs like "Slash 'n' Burn" and "Vaterland" showcase Rome's unique brand of European proto-folk tradition.
A special appearance on the haunting ballad "Evropa Irredenta" is delivered by Sweden's Superstar Thåström who has already collaborated with Reuter on the song "Stillwell" of the 2016 album "The Hyperion Machine".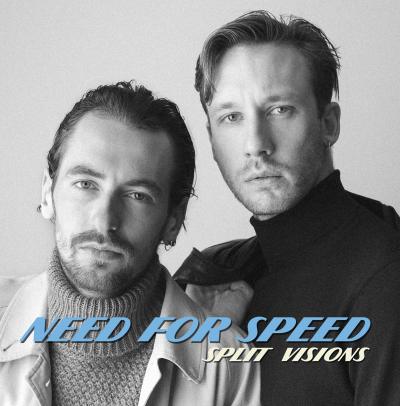 Need For Speed - Split Visions
2019-11-25
(
News
)
The debut album "Split Visions" is produced by Johan T Karlsson, Joakim Lindberg, Martin Nilsson and Felix Mårtensson and it is an album that showcases a broader palette of feelings then what the singles indicated. There is room for slower pieces and contemplation, a longing for more than the feeling of coming home late in the morning feeling sour and hoping that someone is willing to receive all their unconditional love.
Need For Speed is something else than RA. Where RA is violent and nihilistic, Need For Speed is elegant and cool. RA is linear, Need For Speed is groovy. RA is electric guitars Need For Speed is electronic, but both acts is running from the darkness just in different pace.
Need For Speed is an inferno of will and intentions, suppressed feelings, two dogs and a speed lane. The perfect party is over and the sun comes up, things are complicated. It is synthpop and indie-electronic, it is pop music and slow-groove.
A laconic struggle to fill the indifference of life with meaning, with anything, to any cost. That is Need For Speed to you. It is not boredom or sadness, it's the nothingness of things that make up this duo.
A fantastic debut album that will attract everyone that listens to Depeche Mode, Camouflage, Tears For Fears and similar.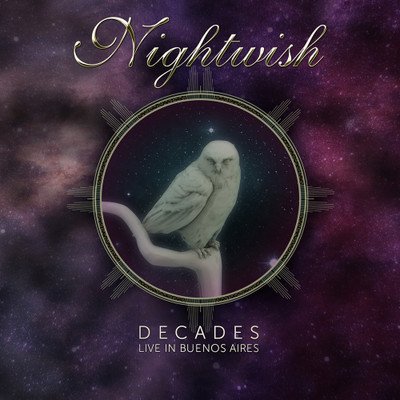 Nightwish - Decades: Live In Buenos Aires
2019-11-22
(
News
)
"I didn't just want to pick out the most successful Nightwish songs for this tour", Tuomas Holopainen explains. "Instead, I asked myself which songs I would play to somebody who had never heard of our band. At some point during the preparation process, I realized that I was smiling all the time. I remembered the curious, innocent boy writing all of these songs."
And while this could have been captured anywhere this symphonic metal carnival pitched their magical tents, it was the Buenos Aires show in particular - a city of Nightwish maniacs in its own right - that was destined to become a fabled event. This show achieved nothing less than taking an important snapshot of the band during yet another pinnacle of their career, celebrated by one of the world's most enthusiastic crowds in a city like no other. It was pure magic.
Let's put it like this, if you're already familiar Nightwish, you know why this concert film is essential; and if you've happened to stumble across them for the very first time, you will surely be asking yourself just how the heck this could have happened, after seeing it.