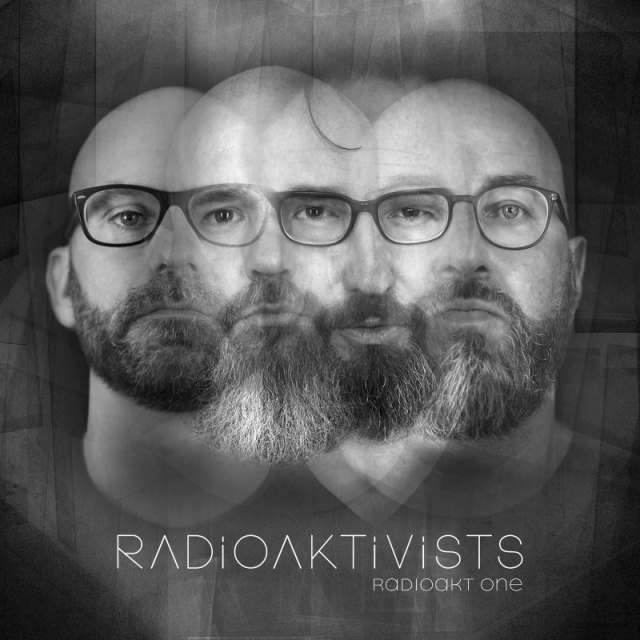 Radioaktivists - Radioakt One
2018-11-19
(
News
)
It is hard to believe that it is already 5 years since Radioaktivists made their recording debut via the compilation 'Dependence 2012', on which the German quartet offered up the song 'Pieces Of Me'. A strong and danceable electronic anthem, it not only impressed DJ's, but also had fans clamoring for a full album. However, the band decided to take time to hone their sound and overall modus operandi before delivering the meisterwerk that is 'Radioakt One'.
But who are these activists? Frank Spinath, psychologist and lead singer icon of various groups/projects that include Seabound, Edge Of Dawn and Lionheart, is here working for the first time with Daniel Myer (of Haujobb, Architect and Liebknecht), despite the fact that both musicians lived in the same city of Bielefeld for several years. Krischan Wesenberg is well known as the studio wizard in the duo Rotersand but has also made a name for himself as a sound engineer, producer and remixer for other artists. Sascha Lange is the author of several books on the Depeche Mode fan scene and underground DJ culture in the former East Germany.
This diverse line-up have eventually aligned themselves and forged an album that lives up to early expectations, although 'Radioakt One' also reveals other unexpected surprises. Con-taining elements of Club, Dark Pop and what Lange calls 'Electronic Shoegaze', the term 'Electronic Noir' has already been applied to it. An album of depth with an al-most introverted feel, a series of short stories form the core of the electronic narrative and help forge the intriguing and unique identity of Radioaktivists, including a tale written by Lange included in the Limited Edition that relates a late night encounter with a mysteri-ous female hitchhiker on a rain-flooded German motorway.
Radioaktivists have certainly taken a walk off the well-trodden path with their debut album. Although offering strong club oriented songs such 'Raiders' and 'Reach Out', it also shines a spotlight on their moodier and more subtle 'Electronic Noir' compositions and invites the listener to explore its depths and different sides over repeated plays.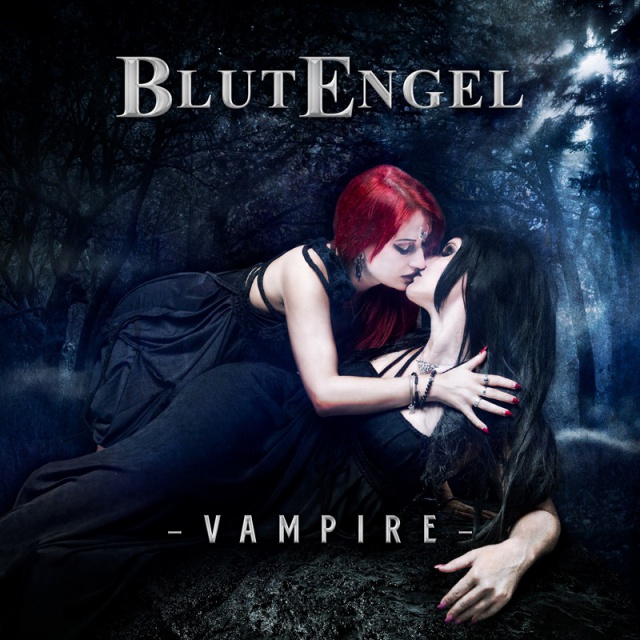 Blutengel - Vampire
2018-11-17
(
News
)
Blutengel are on the hunt, and the hunt promises to be a victory. Because the band concentrates on its strengths for "Vampire" to create a new hit and a potential classic.
The second single of the upcoming album "Un:Gott" presents a song with a single-start chorus in a bombastic arrangement. In the tradition of songs such as "Black" or "You Walk Away" "Vampire" focusses on dancability and catchiness so Blutengel fans get what they always loved about the band. And as if that would not be enough, there is another unreleased bittersweet track called "Auf deinen Wegen" and two rmixes by Pseudokrupp Project and Six Faces. "Vampire" is released as CD and Picture Vinyl limited to 500.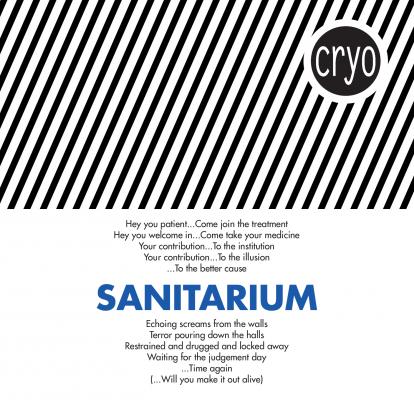 Cryo - Sanitarium
2018-11-15
(
News
)
Cryo has for sure grown to become one of the biggest names in EBM/Electronic scene coming from Sweden. After several shows at all big festivals Wave Gotik Treffen, Amphi Festival, NCN Festival, Electronic Winter, E-Tropolis, Campus Noir Festival and many more they earlier this year released the first single "Control" taken from their upcoming album.
"Control" was top 10 on the DAC-Charts in Germany for 8 weeks and climbed top 5 on the GEWC Charts and the release almost totally sold out within weeks. With "Sanitarium" they are ready to totally blow away the dancefloors. It's a straight forward, hard EBM smasher still holding on to the specific Cryo-sound which has made them popular all over the world.
Remixes from Neuroticfish, Sebastian Komor, Xotox, Rotersand and Spark! among others. For sure one of the strongest EBM tracks to be unleashed 2018. This release is limited worldwide to 500 copies worldwide.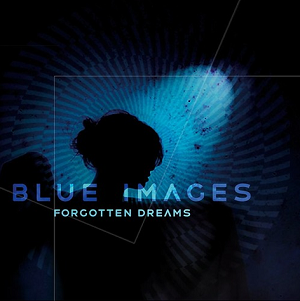 Blue Images - Forgotten Dreams
2018-11-11
(
News
)
Blue Images is a synthpop/electro band on the Scanner/Dark Dimensions label in Germany.
The music of Blue Images features both dance beat and ballad tracks with a distinctive, melodic sound combined with dark and moody vocal stylings.
Blue Images is the creation of vocalist/keyboardist Alex Virlios and was born of his desire to develop a solo side project of his own work while he was still a contributing member of other national acts.
Blue Images in its inception dates back to 2013 when the first melodies of the debut album were written. Over time, and in many different landscapes and locations, the music of Blue Images took life.
And in 2016 Blue Images integrated the production expertise and creative input of fellow band member Brad MacAllister.
In its final form, Blue Images is a two piece music project that captures the electro/synth sounds of the past with new and innovative beats for music genres of today and the future. Blue Images is inspired by the influences of bands such as Camouflage, OMD as well as Wolfsheim, Seabound and various others.
Blue Images is currently based in the Greater NYC area of the United States with representation in Germany.
In follow up to the album "Her Light", released in May of this year on Scanner/Dark Dimensions and hitting #9 on the DAC Album charts 6 weeks later, Blue Images presents a new digital EP "Forgotten Dreams" featuring the single "Forgotten" from the debut album. The EP includes four new remixes from A Spell Inside, Iris, Interface, and Adoration Destroyed. Additionally Blue Images recorded and produced a German version of "Forgotten" and also included three brand new original songs!
This EP is packed with music from start to finish with a total of 11 tracks including 2 special covers of Camouflage and Project Pitchfork classics.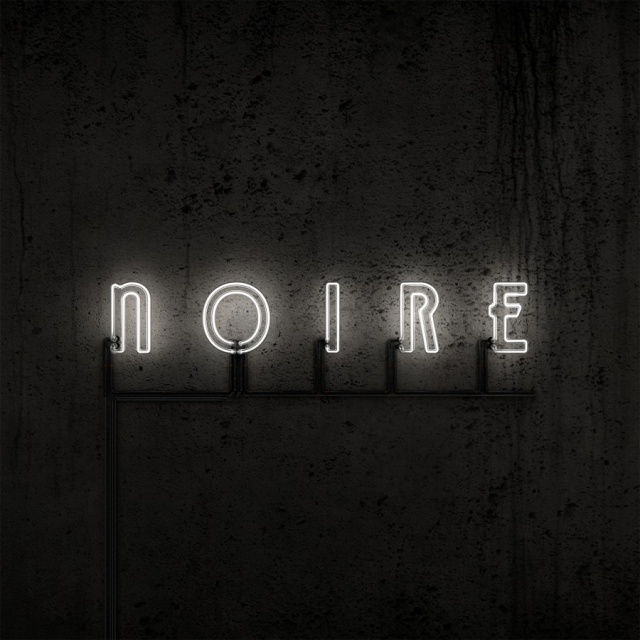 VNV Nation - Noire
2018-11-07
(
News
)
VNV Nation blends poetic, thoughtful lyrics with a vast repertoire of melodic dance beats and anthemic electronic, haunting ballads and post-classical soundtrack pieces. 'Noire' is a cinematic exploration of contrast, dark and light. From the dark, ominous 'A Million' to the pounding, symphonic 'All Our Sins', to the bright melodies of 'When Is the Future' and 'œGod of All', 'Noire' is a stunning work of art.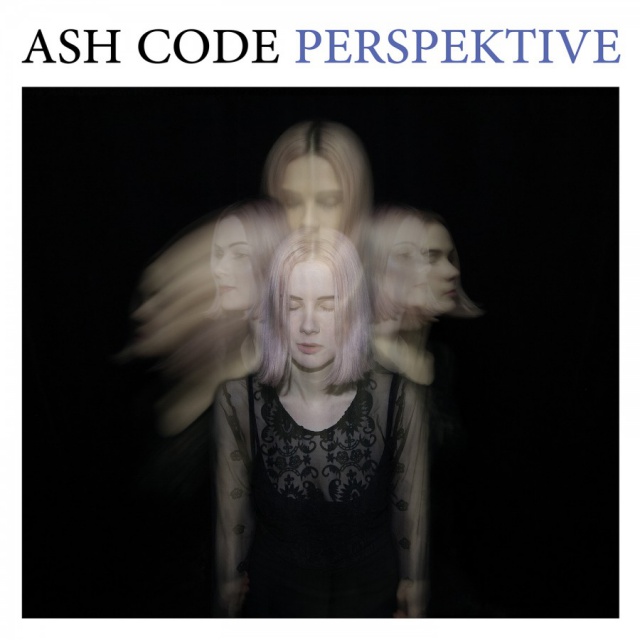 Ash Code - Perspektive
2018-11-05
(
News
)
Ash Code is an Italian Dark Wave band that masterfully blends influences, ranging from early Depeche Mode, The Sisters of Mercy to post-punk, Synthpop, coldwave, & EBM. On the critically-acclaimed album 'Perspektive', Ash Code combines its influences and innovation to create driving, atmospheric Dark Wave devoted to the drum machine, powerful synthesizers and driving bass lines.
"For a band so heavy on atmospherics (and whose name hints at being smudged and indistinct), Ash Code come across as clear as day on their third LP, 'Perspektive'. Partially that'™s a function of their often blunt and repeated lyrical declarations (Give me my life back, There'™s no mercy anymore). But it's also due to a canny sense for arrangement and production which delivers driving, full-impact post-punk instrumentation just as well as it does coldwave drama. The end result is as good a marker as any of how different sub-genres of dark music are intersecting in 2018." - Bruce Lord I Die:You Die.