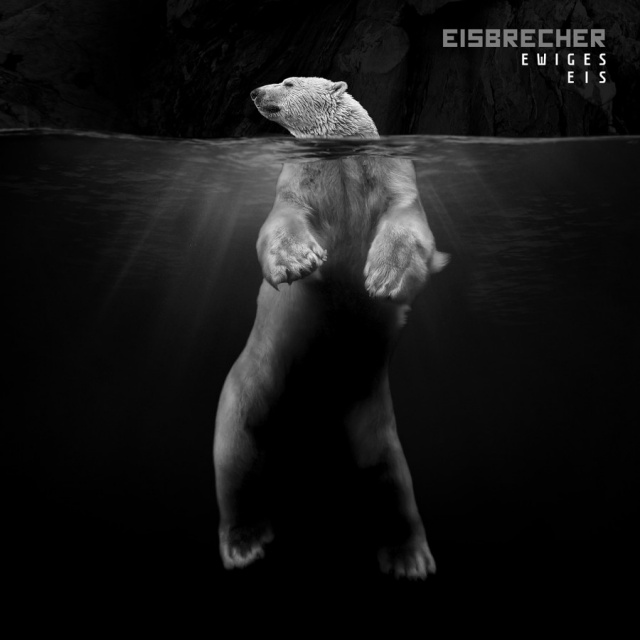 Eisbrecher - Ewiges Eis - 15 Jahre Eisbrecher
2018-11-03
(
News
)
A best-of celebration of Eisbrecher, 'Ewiges Eis - 15 Jahre Eisbrecher' collects the most beloved tracks from this powerhouse German band. Emotional, honest, and forthright, Eisbrecher forges delicately brutal music without compromises. Heavy industrial guitar sounds, driving electro beats, and distinctive vocals are modern and danceable while simultaneously rejecting the usual Neue Deutche Hart cliches.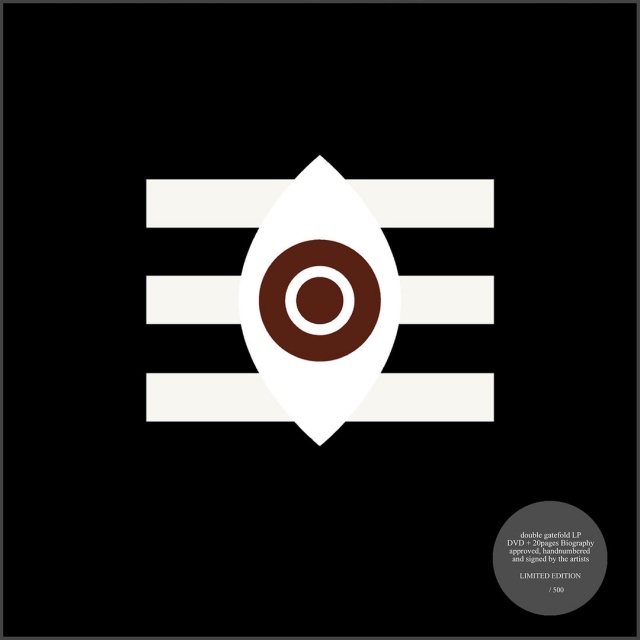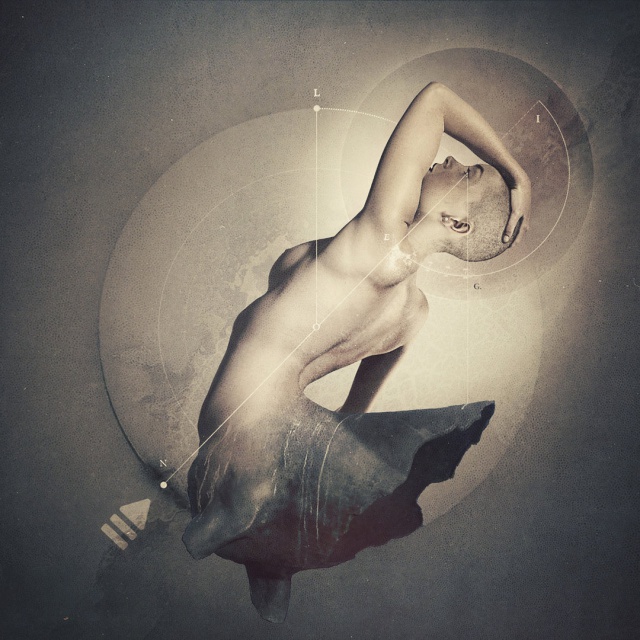 Your Life On Hold - My name is Legion for we are many
2018-10-30
(
News
)
After the well-received debut album 'Burning for the ancient connection', Your Life On Hold surprises us already with a brand new gothic rock album that sounds even more dark and gloomy than its predecessor. On 'My name is legion for we are many' the band proceeds where it had left, but injects its typical sound with more maturity and depth. On the first album Your Life On Hold was still forging its particular atmospheric guitar sound layered with light and melancholy. Now, on this second endeavour, Your Life On Hold perfected the musical quest. "On the new album, there's more of everything," John Wolf explains. "It's harder. And it's softer. There's more guitar, and there's more synth. Having a blueprint of how Your Life On Hold had to sound like, I allowed myself to experiment and create new music that sounded both refreshing and recognizable."
From classic gothic rock to more innovative post goth tunes, fans will just love the broad spectrum of dark guitar tunes the new album 'My name is legion for we are many' has to offer. From the catchy 'Sunflower sutra' and the harder 'Tension' to the classic goth rocker 'Bruised' or the shiny 'Harvest moon', the second album never fails to surprise and entertain. 'Cold fever' will take you on a sinister post rock adventure, while 'System failure' brings you that pure and unadulterated goth sound injected with some shoegaze. Melancholy was redefined in the heartbreaking 8 minute journey of 'Detached', probably one of the most impressive tracks by the band to date.
"I'm detached from your gravity
I'm floating into space
A million falling stars around me
I can wish whatever I want."
(from 'Detached')
Again, the songs deal with pain and desolation. Still fighting inner demons (hence the album title), John Wolf also faces the outside world on the new album. "While the previous album focused mainly on inner thoughts, the new songs address a certain 'YOU' being present in past and future," John Wolfs clarifies. "I wanted the lyrics to be universal so people can resonate with the stories and feelings in the songs." So yet again, the music of Your Life On Hold offers that typical consoling and comforting characteristic hidden in the darkness.
"It's a cruel game we're playing
And we both know it's a lie
It always ends the same
With just another lonely night."
(from 'Harvest Moon')
On stage Your Life On Hold is a full combo of six bringing the gothic rock sound to life. With this second album being released on Solar Lodge, the band is working hard to strengthen its place in the current gothic rock scene.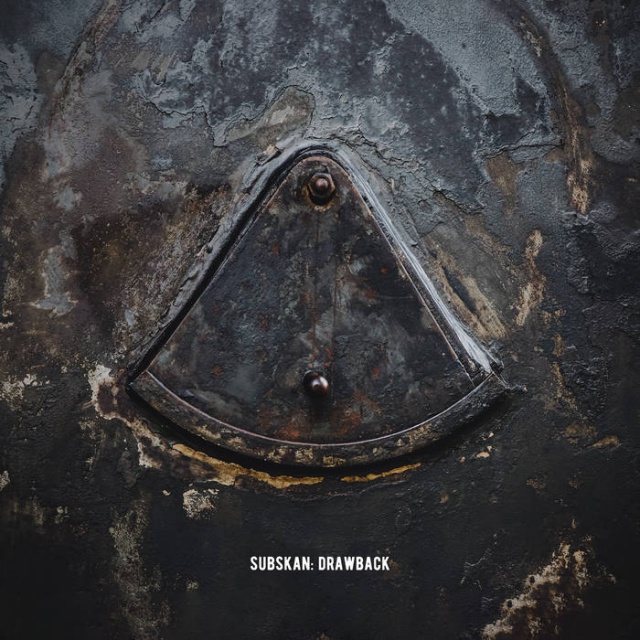 Subskan - Drawback
2018-10-26
(
News
)
With his third full length release 'Drawback' Subskan a.k.a. Jean-Marc Polet offers another fascinating insight into his astonishing skillset by combining a plethora of influences into a complex work of precision and beauty. This extraordinary and innovative artist uses his creativity to go beyond any sonic restrictions and interact with listeners in a most direct way.
'Drawback' is an album where the deep, layered history of analog sound generation brilliantly coexists with the extensive possibilities of digital manipulation. An oeuvre between experimentalism, idm and glitch filled with countless details and influential dots ranging from berlin-school krautrock to Richard-D-James-affected ambience. Dense and transparent at the same time, this opus is the perfect carrier for dreamlike atmospheres through the medium of majestic sound pads, virtuosic sample manipulation and techno-induced rhythms.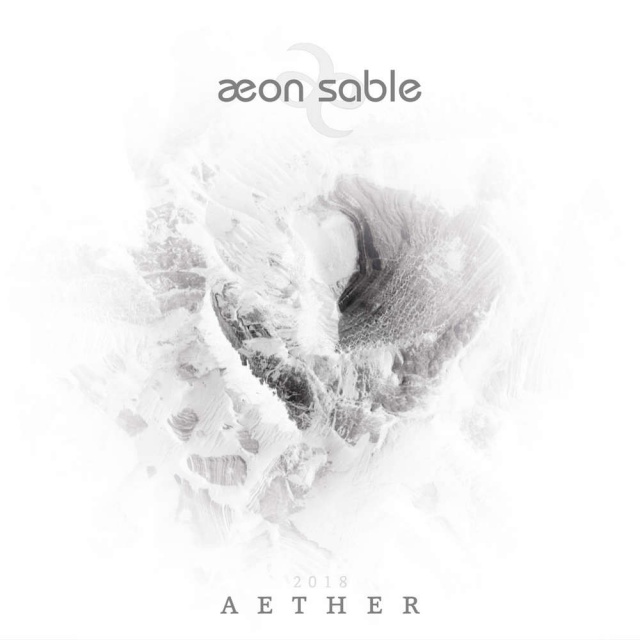 Aeon Sable - Aether
2018-10-24
(
News
)
Way back in 2010 when Aeon Sable released their debut album, everything changed for Gothic Rock & Dark music. Just when it seemed creativity within these genres had been exhausted, along came Per Aspera Ad Astra. Suddenly new layers and opportunities for progression were revealed and Gothic rock fans found themselves amazed by a band evidently unafraid to explore and experiment.
As the years rolled by German visionaers Aeon Sable released a string of albums that have become true gems of dark music. With Saturn Return, Aequinoctium, Visionaers and Hypaerion they found their own way courtesy of an unique artistic expression not many other bands can muster. Influenced by the epic works from The Sisters Of Mercy and the Fields Of The Nephilim, laced with a touch of dark and atmospheric Gothic Metal reminiscent of Tiamat and Moonspell, all the while deeply immersed by the esoteric, occult and all things Magick - this is Aeon Sable on the verge of releasing their sixth masterpiece titled Aether. An album that is destined to reinforce their claim to being amongst the most creative and credible forces of the genre out there.
Aeon Sable stands for big themes and deep black abysses as revealed in the vast soundscapes of Aether; none more so than in the song "Salvation", which evokes not only the salvation of our destiny but in conjunction with some other songs convincingly expresses the band's overwhelming potential for compositional art as well as the vociferous progression of Nino Sable's song. It delves into the darkest recesses of inner torment, deeply felt grief and melancholy; where fears are summoned and subconscious demons unleashed. Aeon Sable resist confinement within the boundaries of any one particular genre by skilfully transcending the lines between Gothic Rock and Metal, between heartfelt songcraft and psychedelic music compositions. Each song reveals its story only gradually, both in the lyrical and musical sense; hence one should not expect to find quick, pleasing pieces but rather epic, sparkling and dramatic masterpieces. In one of the most poignant of songs ["Oh senhor do medo" (The Lord of Fear)] Nino Sable artfully deploys the language of the great poets, singing in his native Portuguese a bleak declaration of love for the place of his origin...and fears...
"Aether" is one of the most intense albums ever created by Aeon Sable, due to its unfettered vocals and masterful management of the soul's darkest compositions.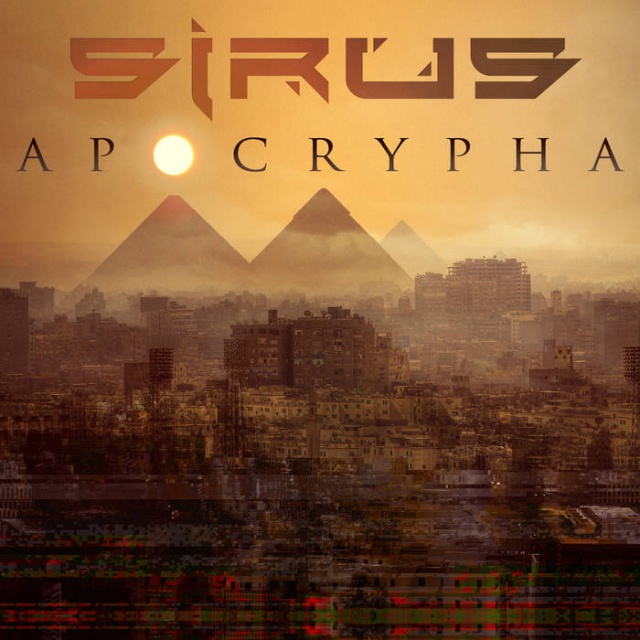 Sirus - Apocrypha
2018-10-22
(
News
)
For fans of Australian cyberpunk act Sirus, a sense of anticipation has steadily been building since the arrival earlier this year of the stunning single and music video "Singularity".
Finally, almost 3 years in the making, we can officially confirm the release date of the epic third album for DWA "Apocrypha" as being October 26 – accompanying the Melbourne-based four-piece's first foray into touring in Europe this fall…
With "Apocrypha", Sirus announce an entirely new chapter in the evolution of their lyrical content – self-described as "a high-concept science fiction album" - while of course coming hard-wired to a hybrid of some of the most formidable sounds in contemporary electronic music, harnessing disparate elements from djent to dubstep into an industrial-strength fusion.
While both the debut album for DWA "Broken Hearts, Corporate Minds" and 2015 follow-up "Satellite Empire" could be called overtly political critiques on dystopian themes, for "Apocrypha" singer/songwriter Josh Rombout has embarked instead on the creation of his own mythos, combining concepts such as transhumanism with the legends of ancient Egypt – as referenced visually by the album artwork.
"Apocrypha" offers a soundscape of sweeping expanse, encompassing near-ambient through to progressive metal and everything in between. Topped throughout with the trademark twin vocals of Rombout himself and Keeva – darkness and light, bitter and sweet – on "Deep State" Sirus even assimilate rap with guest vocals from John Stancil of Seraphim System. The punchy electronics are augmented by top-notch audio mastering from none other than Kolja Trelle – currently making a massive comeback with his own project Soman…
Such a landmark recording was always liable to be made available in the kind of superlative collector's edition packaging it surely deserved – and indeed the CD first edition of "Apocrypha" comes in a lush hardcover digibook format, with integral 20-page lyric/photo/storybook bound in.
And if that were not yet sufficient enough reason to have you already reaching for your wallets while simultaneously salivating, the first 200 copies of this sumptuous digibook come complete with a second CD "Live From Laser Highway" – recorded at Melbourne's cult synthwave club last month in front of a crowd so packed the staff had to remove seating to fit everyone in. This ultra-limited bonus disc contains an hour-long continuous mix of Sirus' most club-friendly tracks, culled from the full range of their now burgeoning back-catalogue - and will never be re-pressed!