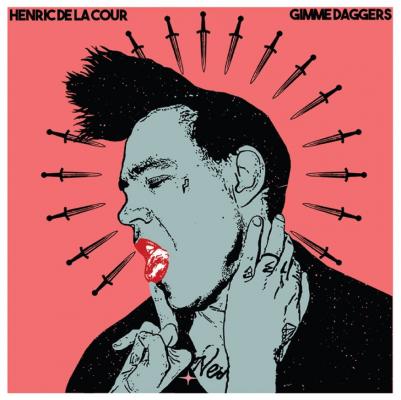 Henric de la Cour - Gimme Daggers
2018-09-10
(
News
)
It's finally here! The long awaited new album from Henric de la Cour. It´s already been four years since we released "Mandrills" and since then a lot of things has happened. "Gimme Daggers" is Henric's most complete work since he went solo and will leave NO fans disappointed.
The first 200 copies will be released as a limited edition 2CD version holding 2 additional tracks and is signed by Henric. This version is strictly limited to 200 and when it's gone, it's gone!
Please note that we have a restriction of maximum 2 copies per customer. We really are not fans of people buying 5 and selling 4 on Discogs. The idea is to reach as many fans as possible.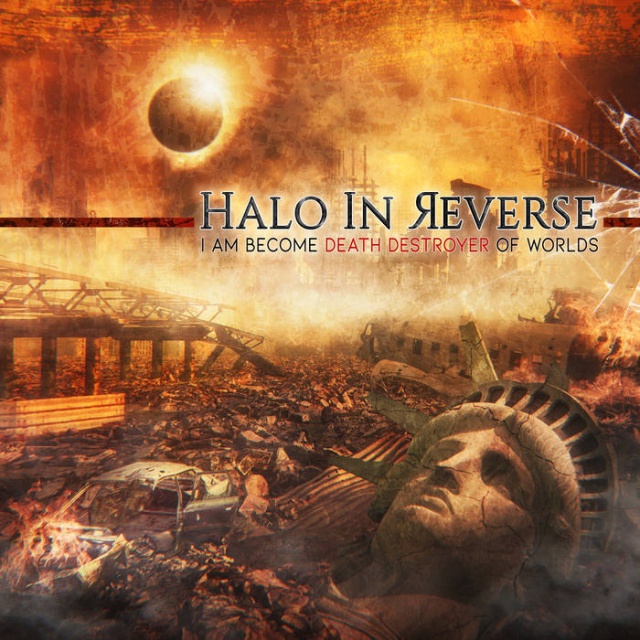 Halo In Reverse - I Am Become Death Destroyer Of Worlds
2018-09-07
(
News
)
On his much anticipated new album "I Am Become Death Destroyer Of Worlds", the rebellious Halo In Reverse powerful machine is heading at full speed against all forms of tyrannies and nothing will stop Joshua Steffen from spitting his rage on all war waging US presidents. And songs like "The Tyrant", the now classic club hit "King O", "A River Red" and "Beating The Drum" speak for themselves!
Still strongly rooted in the electro / industrial rock genre, Halo In Reverse significantly widens his sonic spectrum by bringing his characteristic clash of groovy bass lines against gritty incisive guitars to the next aggravating level. The overall tone this time is more aggressive but also more passionate and poignant. The subtle combination of deviant melodic electronics with highly expressive tormented vocals turn these new songs into dangerous intoxicating addictive tunes! And it's just a matter of time until you'll fall into his claws...
While letting his caustic synthesizers flow and percolate intricate song arrangements mixing trashy guitars with echoing dramatic piano rolls, Joshua Steffen delivers another electro record filled with emotion and the pain that only love can bring us when it is no longer returned, turning into a true catharsis helping him exorcising some personal demons and unleashing his raging sexuality on lustrous and decadent songs with attitude ("Five To The Wrist", "Dirty Girl", etc.).
"I Am Become Death Destroyer Of Worlds" also has its surprises and unpredictable moments with the depressive and almost psychotic punk-wave epic cut "That Is What It Feels Like In My Head" or yet the manic cover of Black Sabbath's "Into The Void" and the so well fitting take on Jesus & The Mary Chain's classic "Reverence", or last but not least the catchy simplicity of "Let You Down", a love-song full of grandeur and sincerity…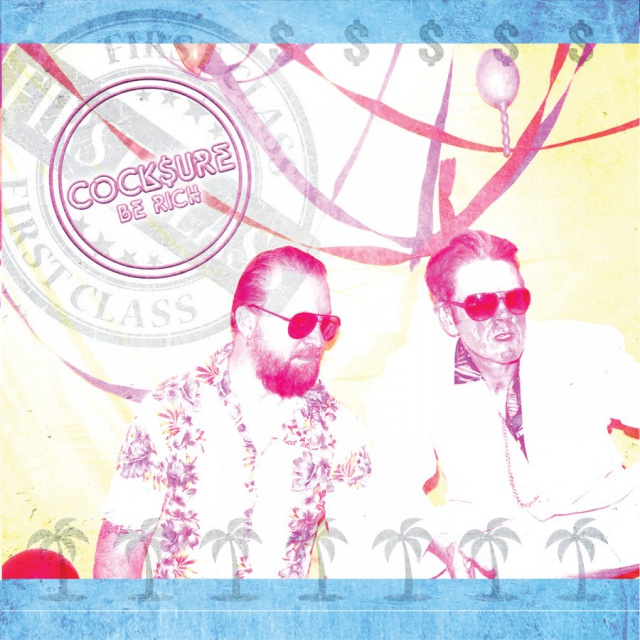 Cocksure - Be Rich
2018-09-03
(
News
)
Once again, Chris Connelly's howling bark meets Jason Novak's bone crushing rhythmic bite as Cocksure, bridging the gap between Wax Trax! era industrial and futuristic sounds of mass corruption. "Be Rich" is Cocksure's best - an amorous, amoral nod to the duos pasts in Revolting Cocks and Acumen Nation, irreverently, vehemently crotch-punched into the cutting edge of today's underground industrial.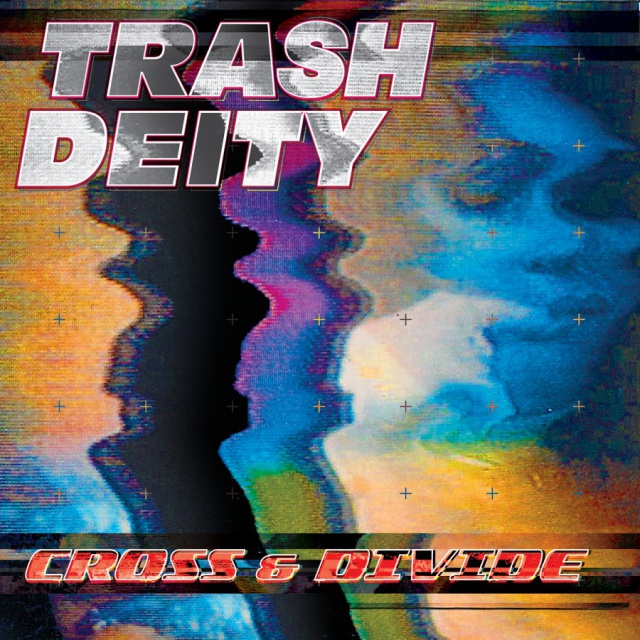 Trash Deity - Cross & Divide
2018-08-31
(
News
)
Trash Deity is a new project combining the classic vocals and lyrics of Groovie Mann aka Franke N. Nardiello (My Life With The Thrill Kill Kult frontman/writer) with accomplished producer and Industrial artist John D. Norten (Blue Eyed Christ). The debut album Cross & Divide creates the chaos and energy of the classic Wax Trax! sound updated with a heavy electronic/guitar groove and modern production.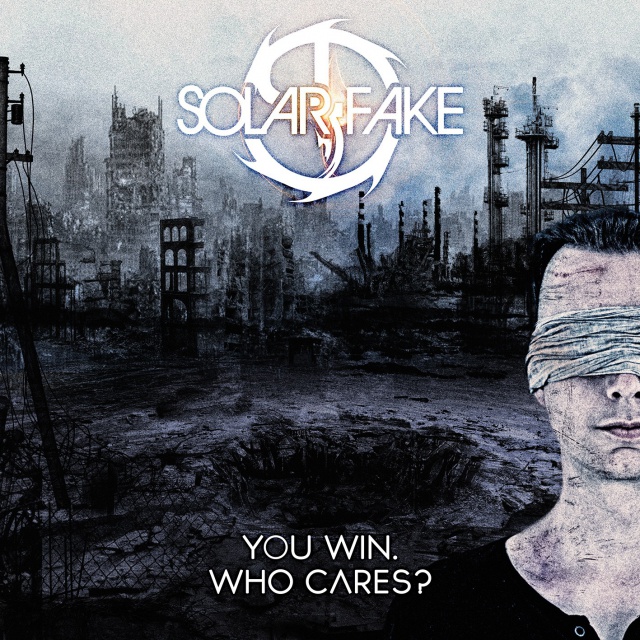 Solar Fake - You Win. Who Cares?
2018-08-24
(
News
)
Solar Fake demonstrates on "You Win. Who Cares?" the balance between roots fidelity and light evolution for a better effort. The new songs take the fans on an intense trip through the shadow gallery of society.
Where "Another Manic Episode" found its big final, "You Win. Who Cares?" continues and takes music and lyrics to the next level. Powerfull beats and electronics mix up with bittersweet piano parts to an emotional cocktail to give feelings such as aggression, resignation, power, vulnerability, weakness and anger the right expression, always supported by the deep lyrics. An album that reflects our daily lives and offers you a break from the world for a while.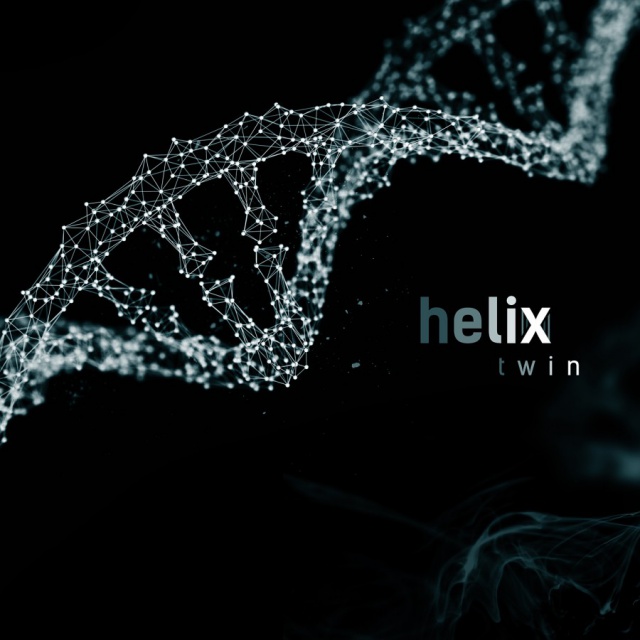 Helix - Twin
2018-08-20
(
News
)
A collaboration between musician Tom Shear (Assemblage 23) and vocalist Mari Kattman (Day Twelve, Mari and The Ghost), Helix is a genre-defying sonic tapestry of electronics, organic elements and haunting vocal harmonies. Trip-hop, dub, dream pop, synth-pop, and lofi combine into a malange of seductive beats, found sounds, eerie textures, and distant melodies. Sonic cinema for sleepwalkers and insomniacs.