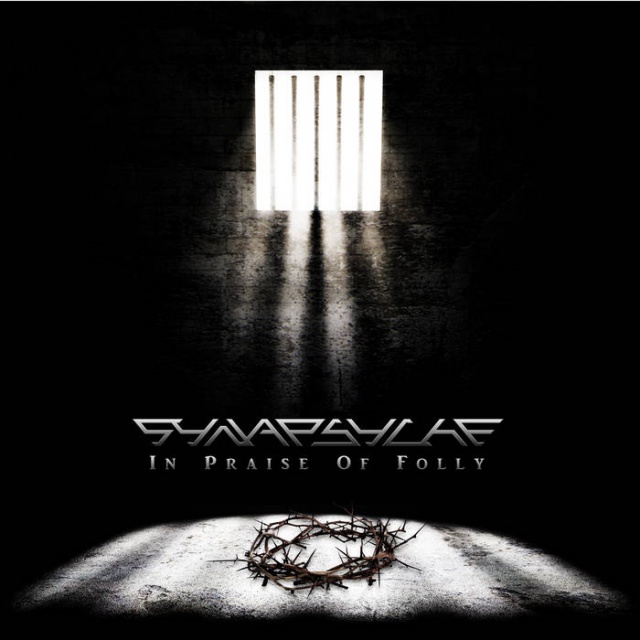 Synapsyche - In Praise Of Folly
2019-06-13
(
News
)
Italian duo Synapsyche has joined the prestigious Alfa Matrix label family for the release of their much anticipated 3rd full length studio album. "In Praise Of Folly" is without any doubt the album of mature songwriting and production for Synapsyche. 13 new songs through which Stefano "Mannequinetik" (machines) and Marco "Katatronik" Mantovani (vox) refine their very own sonic identity and aestheticism by expanding their musical horizons across unexplored territories resulting in an amazing mixture of catchy electro pop with harsh elektro assaults the whole topped with powerful industrial guitar riffs and a touch of goth-wave darkness.
"In Praise Of Folly" is also a true conceptual album bringing us on an exciting but also freaky journey through the somber corridors of a psychiatric hospital, allowing us room after room to penetrate into the weirdest corners of the human sick minds of the psychiatric patients wandering around and bringing us step by step to the alarming but obvious conclusion that we are all a bit mad in some way or another… All being a question of consciousness after all! From hypochondria to anorexia, from insomnia to dementia, from paranoia to schizophrenia, from heavy depression to sexual obsessive deviance, the album brings us through episodes of human life which do not always sound that far away from us and let us taste our inner demons and awake some other dark sides…
From the very catchy "Mirror Terror" and "Who The Fuck Are You Now?" to the harshest "Viva Insanity" and "The Ghost DNA", from the guitar-driven "Paraphiliac" to the future-pop of "Diva Paranoia" (featuring Noemi Aurora of Helalyn Flowers on backing vocals) and "Fail With Me", this "In Praise Of Folly" album is a solid multi-facetted album that offers a wide palette of electronic sound diversity that is intelligently constructed on an addictive duality between soothing melodic synths and massive heavy beats, between lush catchy pop choruses and harsher vocal outbursts. A majestic, powerful and exploding music cocktail. It's not for nothing that Synapsyche has been described as the fusion of early-Combichrist's elektro EBM assaults with VNV Nation's melodic force, Alien Vampires' violent outbursts.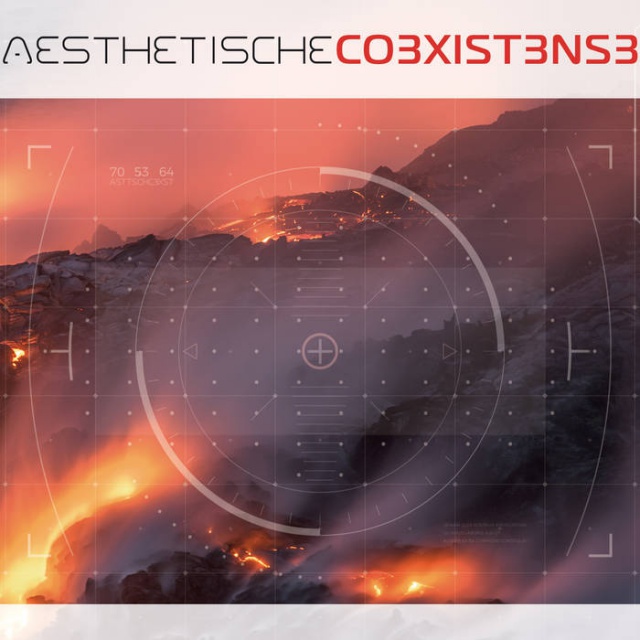 Aesthetische - Co3xist3ns3
2019-06-10
(
News
)
Brazilian electronic duo Aesthetische takes us by surprise with this new "Co3xist3ns3' release demonstrating to us in 10 tracks that modern electronics and their sharp EBM roots can coexist in full harmony for an uplifting sonic experience.
"ExisTense" immediately sets the bar high with a fresh mesh-up of dark industrial and modern electro with female vocal samples evoking Anne Clark's cold atmospheres. With "Barking Up The Wrong Tree", Aesthetische do not only signal the next future pop club hit for this Summer featuring nobody else but Sascha Mario Klein from German electro stars Neuroticfish, they also once again remind us how they excel at selecting the very right artists for the most successful collaborations… This song offers a pure symbiosis between Sascha's characteristic vocals and the Brazilians' lush and dynamic synth arrangements. This song is also featured here as a club mix and as a remake by label mates Psychic Force.
While "Transcender", "What Year Is This?" and "Forever Is Now" are all instrumental tracks merging hypnotic trance sequences, catchy techno melodies with an industrial dance edge, "Berlin" is another ear-catcher with a true return to Aesthetische's original EBM roots evoking early Front 242 meets Front Line Assembly. Another wonderful song also featured in two additional versions including a stunning analog retake by Ad:Key.
The limited and physical CD edition of "Co3xist3ns3" includes a bonus second disc offering a selection of 10 more songs which were featured on previous Aesthetische digital-only releases and appear here for the very first time on CD on the pressing demand of the band's fanbase.
An uplifting blend of EBM and progressive hypnotic melodies with a darker feel proving that Aesthetische are really at the top of well-crafted melodic upbeat electronic music production.

La Scaltra - The Third Eye
2019-06-08
(
News
)
The whisper of spirits mingles with the singing of witches who reveal their self in the dark-graceful dance. Sadness, pain, longing become hope, waiting with a smug smile for the lost ones. And La Scaltra is the gateway there.
La Scaltra are on their journey - unadorned text passages meet lovely melodies and enchanting voices, Aeleth and Dae sing about pain, life, love, sometimes Dae's delicate voice suggests a sense of security, then the deep voice of Aeleth meets the heart. The hexal recipe of La Scaltra: Take cinematic and musical inspirations from several epochs to your own demons and the undestroyable belief in cosmic energies and the magic of nature and craft the Gloomy Witch Wave - gloomy-danceable and thoughtful Gothic Rock with sinister guitars and Wave elements - that's how it sounds when witches make music in the 21st century.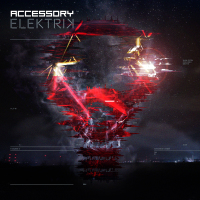 Accessory - Elektrik
2019-06-06
(
News
)
Once named as an "irresiszible fusion of hard beats, fat synthetic sounds and catchy floor fillers", Chemnitz (Germany) based Accessory return with their new longplayer "Elektrik", almost six years after the successor "Resurrection".
Dirk Steyer (vocals) and Mike Königsberger are to fire up fourteen new electronic arrows at your dancefloor mixing traditional EBM, modern electro, synthpop or even dark techno influeneces to creat an electronic masterpiece. Since the release of their debut album "Electronic Controlled Mind" back in 1997 the dynamic duo has always been a driving force in electronic dance music. With their pre released single "No Man Covers" the band shows where "Elektrik" will lead us: straight forward to a dancefloor near you! Catchy melodies, shout like vocals, dark and powerful sequences, that's the musical style of Accessory! Check out the massive music video on "No Man Covers"!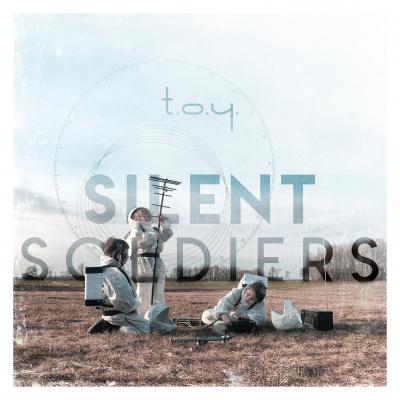 T.O.Y. - Silent Soldiers
2019-06-05
(
News
)
Finally new material from German synthpop legends T.O.Y. Limited to 500 copies worldwide all handnumered.
"Silent Soldiers" is a typical pop song ranging between Depeche Mode, Faithless and White Lies. It is not surprising that Faithless drummer Andy Treacey promised his collaboration after confessing his love for the band on Instagram. Initially "Silent Soldiers" was meant to be released as a single two years after the Comeback Album "Pain is Love". However, Torny Gottberg, label boss of Progress Productions and long-term friend of the band, suggested to release "Silent Soldiers" as a limited edition of two track CD.
T.O.Y. were so taken by the idea, that the band locked themselves into the studio without further ado to record "Fragile" as a second exclusive track. The soundtrack of the upcoming summer is thus a fact – and the waiting time is perfectly bridged for the upcoming T.O.Y. album.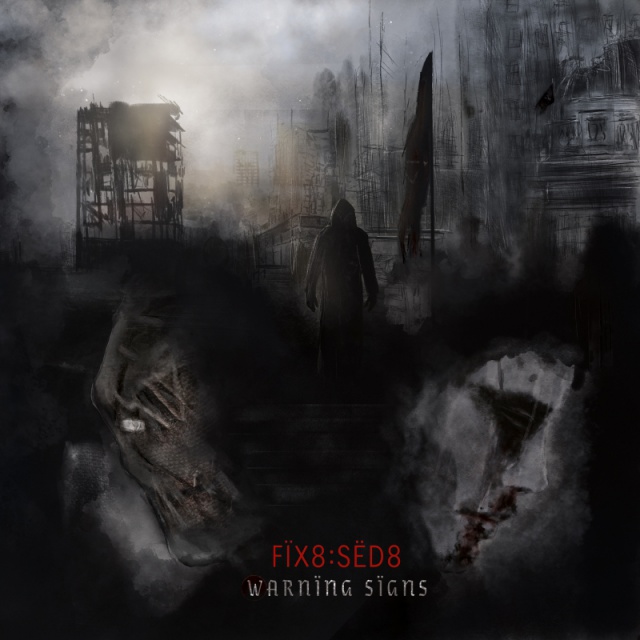 Fix8:Sed8 - Warning Signs
2019-06-03
(
News
)
After the success of his 2017 album "Foren6", Martin Sane's Electronic/Industrial project Fïx8:Sëd8 is about to outgrow his cocoon. It has the potential to become that full-fledged industrial music project that might spearhead a resurrection of the traditional electronic industrial sound formerly endorsed by cult acts like Skinny Puppy, Front Line Assembly or Mentallo & The Fixer in the 90's.
The writing is on the wall in more than one way: Martin Sane's looks at early indications of a dystopic downturn of our peaceful societies echoes in our news almost daily. The notion of insecurity and angst starts to foster and grow in various places among the earth from North America to Europe to Southeast Asia. His new album is a soundtrack to a modern dystopic downfall that we would rather like to ignore than to face.
Musically "Warning Signs" is so oldschool, it could almost be called a "Retro Industrial" album, as it includes all the ingredients that made industrial breathtaking in the 80ies: vocal samples, complex drum programmings, and big strings mixed with structures that remind of old Skinny Puppy cultsongs like "Inquisition" or "Addiction". Like their originals, these songs need repeated listens to sink in and unfold their potential. But what amazes most is the contradiction between the theme of the album and its sound: How can something sounding so "retro" tackle problems that are so recent? Can we afford to ignore these Warning signs?