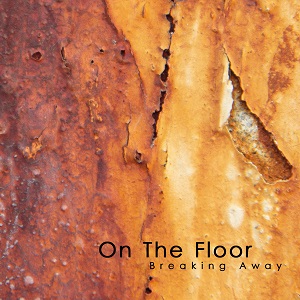 On The Floor - Breaking Away
2019-11-19
(
News
)
In depth, timeless and right on the mark On The Floor reappears with the new album "Breaking Away". After "Made Of Scars" in 2017 and the beloved and by critics and scene acclaimed "Lifetime" with its entry into the German Alternative Charts (2018), singer Helge Jungmann and band surpass themselves in the third year of their musical reincarnation.
Darkwave und Post-Punk conjoin in 11 intensive songs to a highly addictive album. Modern electronics meet darkest rock. Hypnotic guitar melodies lead through human fragility ("Breaking Away") and to huge anthems ("Chain").
Helge Jungmann is dissecting human and emotional abyss dominently and expressive - accompanied by some familiar faces from the darkscene.
Tom Lücke (Girls Under Glass/Calling Dead Red Roses) perpetuates his guest vocals first time on a released track after 25 years and leaves his mark on "Walking Through Walls" with his distinctive and powerful voice.
Johan Sjöblom (The Exploding Boy/SJÖBLOM) ennobles the great "The Way It Hurts" with his memorable and weightless voice to an apocalyptic duet.
Singer Helge Jungmann, guitarists André Lindner und Henning Thurow and bassist Dennis Lindner are deep-rooted in the German underground-scene since decades. Gigs with Catastrophe Ballet, Girls Under Glass, Clan of Xymox, Phillip Boa & the Voodooclub, She Past Away or at the Wave Gotik Treffen brought a base of devoted fans.
The result reflects the experience of the band. With playful easiness "Breaking Away" hits the spirit of the times and is tempting with magnificent melodies to a musical journey through catharsis and revolt, love and transitioriness. Pain will never sound better.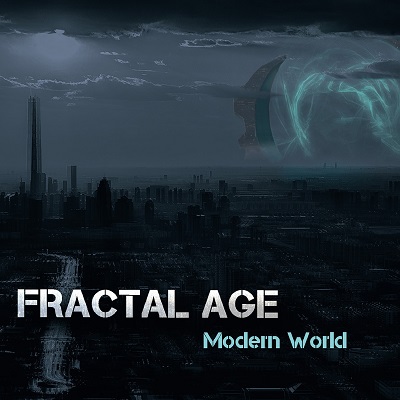 Fractal Age - Modern World
2019-11-15
(
News
)
The members of the electro project Fractal Age are Ex-reAdjust Markus (Programming & Keys), Jens of Chainreactor (Programming) and Sascha (Vocals). Located in the Rhineland area their started a journey through a universy of gloomy electronic sounds. Their spectrum of music covers dark melancholic symphonies as well as hard-knocking clubsounds.
At first probably a familiar sounding mixture of a usual dark scene project they will still deliver a whole new world of sound.
Fractal Age will let you dream or dance. The choice is yours.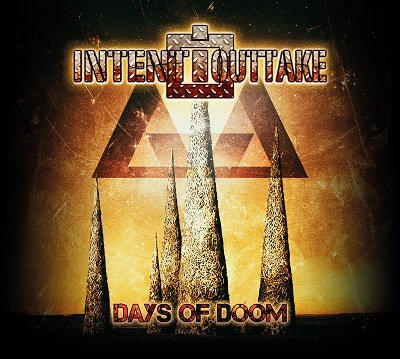 Intent:Outtake - Days of Doom
2019-11-12
(
News
)
Here comes the fourth studio album "Days of Doom" by the Leipzig based electro band Intent:Outtake. "Days of Doom" contains 11 catchy electro tunes that prove how much this band has advanced. Powerful dancefloor rhythms meet vivid and insistent mid-tempo songs- an unparalleled experience.
On board this powerful vehicle is - among others- Gerrit Thomas, known from his bands FUNKER VOGT and EISFABRIK, and responsible for the fine tuning and mastering of the sound.
"Days of Doom" also contains several versions of the single "Auf Ewigkeit" recorded with guest vocals by Chris L. (Agonoize + Funker Vogt).
"We kill the silence" is the battle cry of the band and in this case Nomen est omen.
"Days of Doom" will certainly take the club scene by storm!
"Days of Doom" comes as a limited first release with a 7 Track Bonus CD containing remixes by SITD and Cephalgy.
Intent:Outtake will also tour through 13 German cities with Eisfabrik this autumn. Start of the tour is November 22, 2019 in Hannover.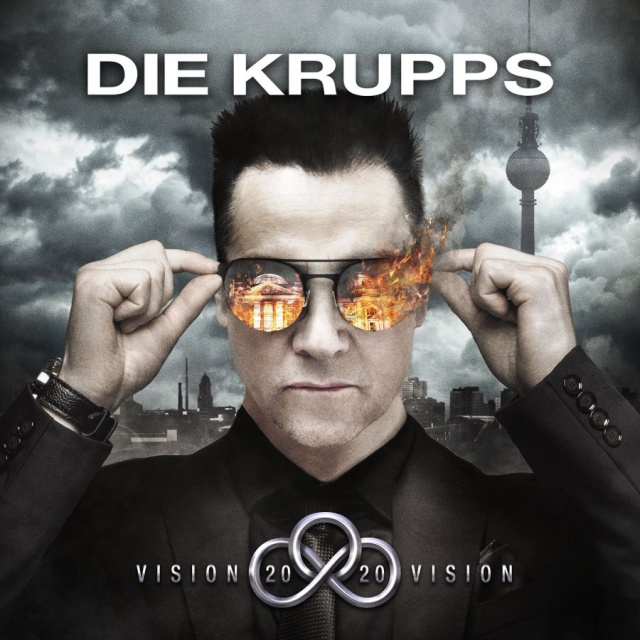 Die Krupps - Vision 2020 Vision
2019-11-08
(
News
)
Die Krupps mastermind Jürgen Engler is a visionary who has had a lasting influence on the music landscape for decades. In the late 1970s, he was among the first German punk rockers with his band Male In the eighties, he formed Die Krupps, a driving force of the industrial and EBM movements.
When this scene was taken over by the mainstream in the nineties, the group from Düsseldorf integrated tough thrash guitars into their sound and became, along with Nine Inch Nails and Ministry, the most important source of inspiration in the electro metal genre and also influenced numerous bands of the Neue Deutsche Härte (New German Hardness), inspiring a genre that produced acts such bands as Oomph!, Eisbrecher, and Rammstein.
Die Krupps is now a name synonymous with the electro-industrial-metal & Neue Deutsche Härte genres. Since its formation in the early 80s, Die Krupps has constantly evolved, using synthesizers, metallic percussion, heavy guitars to create it's own brand of metal-machine-music. On Vision 2020 Vision, Die Krupps shows once again why it is an everlasting, driving force in the industrial and EBM movements.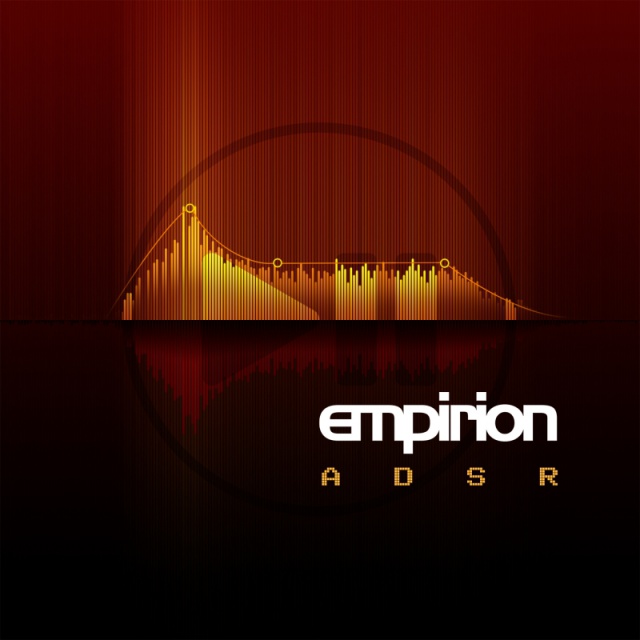 Empirion - ADSR
2019-11-04
(
News
)
Empirion carefully load the second round into the chamber of their electronic muzzle-loader. The second Single from their album "Resume" is called "ADSR", an abbreviation for "Attack, Decay, Sustain, Release". These are the four components that determine the rise and fall of a musical impulse from pressing the key to Silence:
Attack
is the time required for the initial rise in level from zero to peak, starting with pressing the key.
Decay
is the time it takes to pass from the attack level to the intended sustain level.
Sustain
is the level during the main sequence of the duration of the sound until the button is released.
Release
is the time it takes for the level to drop from sustain level to zero when the button is released.
These four parameters can be used to individually compose and modify sounds, especially in the field of electronic music. It is one of the essential creative playgrounds for anyone involved in electronic sound design.
This design philosophy culminates with the second single A-side "ADSR", an EBM/Techno grenade of the first rank, for which Empirion have also brought some great remixers to the start: Cubanate, Leeroy Thornhill (SmashHifi, Ex-The Prodigy), Seething Akira are some of the remixers who tried their hand at "ADSR" on the single. Together with Xavier Morel, who delivered a great rework of the albums "Too Many Masters", two of their own mixes and an exclusive B-side called "I Just Like The Noise", Empirion are once again shooting an excellent package at their crowd.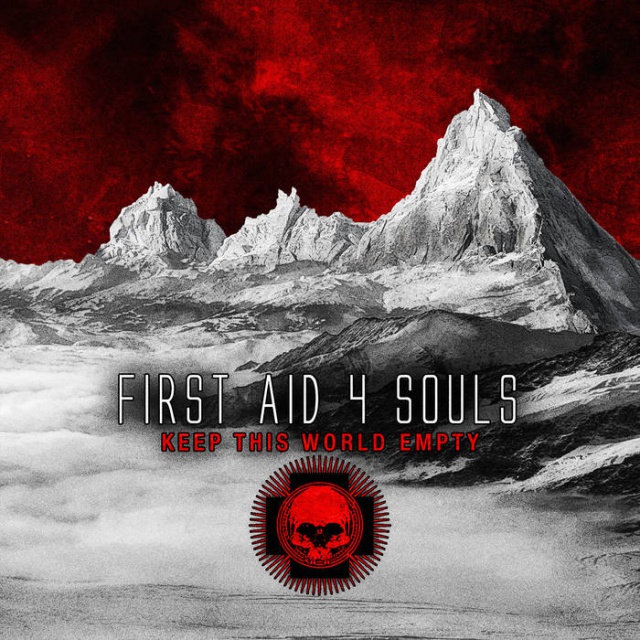 First Aid 4 Souls - Keep This World Empty
2019-10-25
(
News
)
Veteran Hungarian artist István Gazdag has been active in the avant-garde electronic / industrial scene since the late 80's with numerous and quite diversified releases on various labels under his belt and some amazing remix work for legendary bands like Coil, Soft Cell, Test. Dept., Cabaret Voltaire and Einstürzende Neubauten. In the last few years, he joined hands with US-based singer Mortum who brought a darker dimension through his harsher vocals and darker lyrics to their now common project First Aid 4 Souls.
Their new album "Keep This World Empty" is their most striking and achieved production to date. First of all, the entire album conception is based on the Russian contemporary novel "Ice" written by Vladimir Sorokin. Song after song, we follow the book's awakening process, the emotional evolution shifting the mental levels of the human mind eventually influencing sensory perceptions and physical conditions. The album reflects the unavoidable collapse of our faulty human society that gets caught by an icy blast abruptly plunging the Earth into a frozen and rigid state where arts and values fade into oblivion, where the human snake ends up biting its own tail…
FA4S stands out as unique in their genre by always building strong conceptual musical art with no compromise and in constant relation with intellectual sources of influence. They design unpredictable and highly addictive electronic art for hearts & brains… They enjoy taking their audience by surprise, challenging ears and minds by mixing dense atmospheres and vicious dark melodies with powerful vocals, harder upbeat moments with a brutal edge and a hypnotic coldness. And it's no surprise that they are compared to such diverse bands as Skinny Puppy, Laibach, Clock Dva, Front Line Assembly, X-Marks The Pedwalk, Project Pitchfork!
Open your senses and let the ever-evolving project of First Aid 4 Souls feed you with icy old school Electronic Body Music with occult science behind. Uplifting!