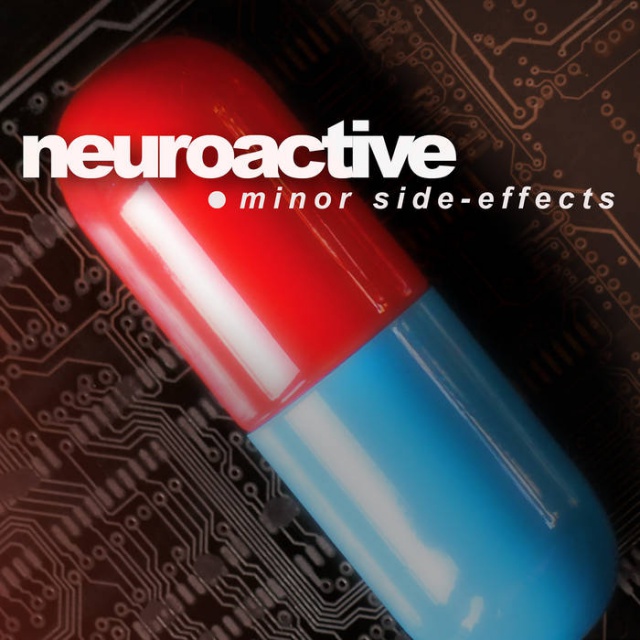 Neuroactive - Minor Side​-​Effects
2020-03-02
(
News
)
2020 could not start any better than with the stunning comeback of Finland's best electro export to date: Neuroactive in its original line-up! It's back in 1991 that Vesa Raine, Ville Brusi and Jarkko Tuohimaa created the now cult synth pop / EBM band Neuroactive. Almost 30 years later, headmaster Jarkko Tuohimaa had the brilliant idea to rewind time and reunite the 3 good old friends and the studio magic instantly ignited! And it's no surprise that songs like "In Rust We Trust" or yet "All Forces Integrate" evoke the band's early days and make echoes to Neuroactive's major club hit "Space Divider".
"Minor Side-Effects" indeed reveals a much harder edge through punching electro sequences and kicking beats compared to Neuroactive's most recent softer dance pop releases through the US-based A Different Drum label. This said, we can still see this new 7th full length studio album as a logical and natural evolution in the band's impressive music repertoire and its characteristic fusion of catchy vocals, modern melodic synth arrangements and carrying electronic beats. "Modern Synth-Pop", "Future-Pop", "Techno-Pop", whatever you call it, Neuroactiveconfirm here more than ever their veteran supremacy in the genre thanks to intricate songwriting skills and a meticulous production work that can make many artists in the genre quite envious.
Neuroactivealternate here dynamic and catchy synth pop songs and darker upbeat EBM/future pop tunes which at turn evoke old school bands. The new album's club hits are called "Dances", "Night Flights" and "Dagger". We will also notice the very interesting collaboration with Halo Effect's singer John Peverieri performing guest vocals on 2 songs and adding a lush moody dimension to this beautiful album.
"Minor Side-Effects" is no doubt Neuroactive's album of maturity offering us some promising perspectives on the electro synth pop scene for the many years to come. To consume without moderation: addictive side-effects guaranteed!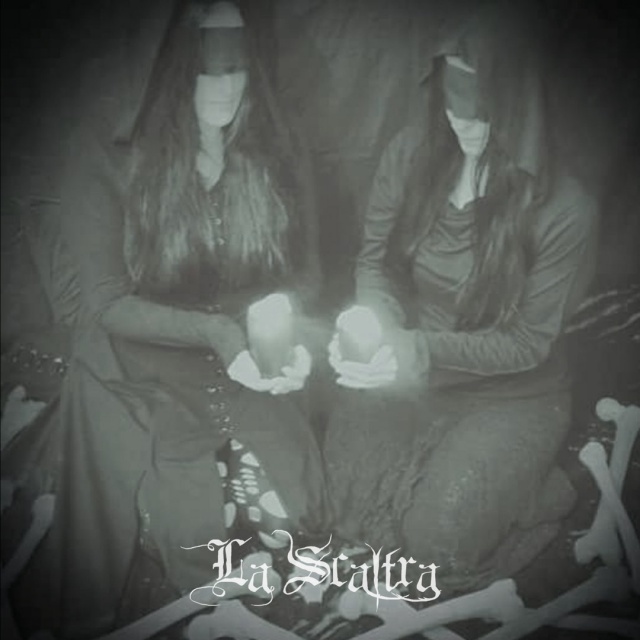 La Scaltra - Cabaret
2020-02-25
(
News
)
La Scaltra presents a journey into the dark Gloomy Witch world. As a door to another dimension opens, the dark sounds of the quartet on the album "Cabaret" liberate the world of ghosts.
Sometimes hesitating, sometimes eloquently, La Scaltra's songs draw both bizarre scenarios in the sense of The Munsters or The Addams Family (The Garden) and liberating and lively images of a flight like with Peter Pan (Neverland). If the pain persists (Gunshot Lullabies), redemption comes (Ghosts, Nightmares). 'Cabaret' is the first album by La Scaltra, which was previously only available as a demo, now as a new and reworked edition including the bonus track "Downfall".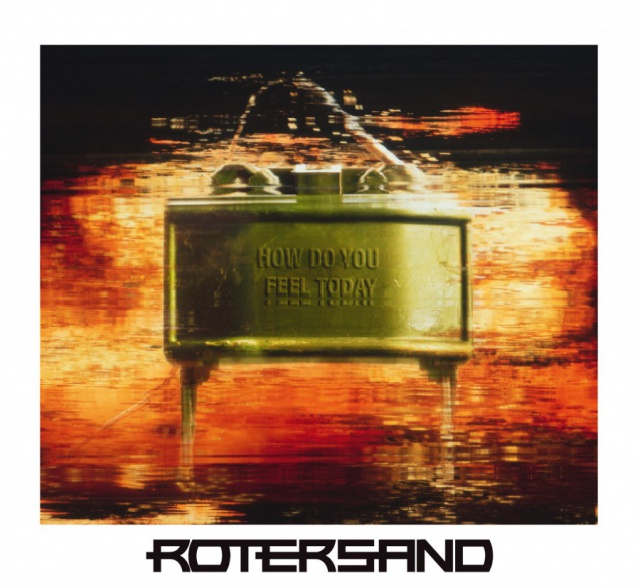 Rotersand - How Do You Feel Today
2020-02-23
(
News
)
Germany's Rotersand is known for exciting, intelligent electro. Over a number of breathtaking records, Rotersand combine emotion and electronics. Always questioning, always doubting, always resisting.
The new album "œHow Do You Feel Today" is both a critical observation of our civilization and a profoundly biting piece of social criticism. Huge, sublime music. Electronic anthems for humanity.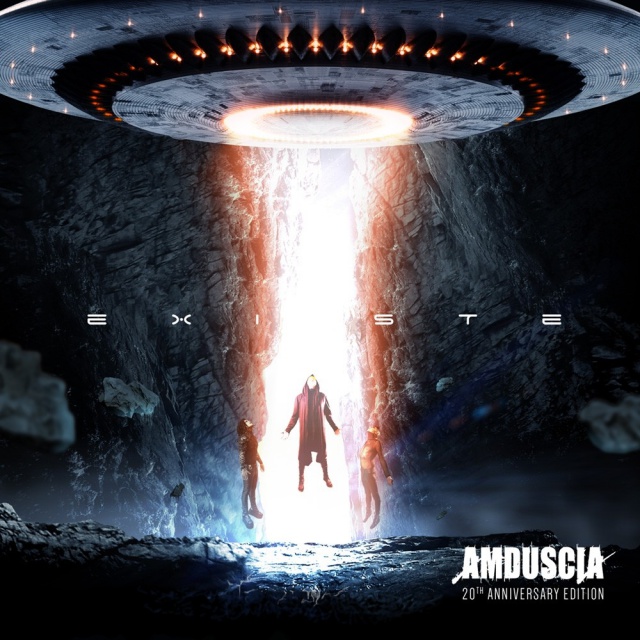 Amduscia - Existe
2020-02-21
(
News
)
Aggrotech from Mexico – that was a highly explosive cocktail since the day it was mixed, and Amduscia was standing front line since their debut "Melodies For The Devil". Existe is the next milestone they managed to add to their career. Welcome to a world where danceability and aggression are two sides of the same coin.
The 20 years of history of Amduscia is a story worth a Hollywood script: The defiant battle for an audience on the worldwide dancefloors lead to a march of triumph through the realms of Hard Electro. Clouded by the tragic death by leukemia of mastermind Edgar Acevedo in 2010 his brother and singer Polo Amduscia decided to not give up but to take the legacy of his brother and carry it in deepest honor. "Existe" wears the mark of this idea: The mix of classic Aggrotech and Trance elements is absolutely characteristic and sounds as fresh and hypnotic as it did 20 years ago.
If you want to step right into the cosmos of Amduscia, "Existe" has a special bonus for you: On two additional CDs Amduscia bring a Best-Of with all their hits. If you want to get a view into the impressive work of this unique band, you get the whole service here. But of course there is also a bonus for the Die-Hards: The "Perdición, Perversión, Demencia"-Demo is included on CD 3. And as if that wouldn't be enough, there will be the additional bonus track "No Control".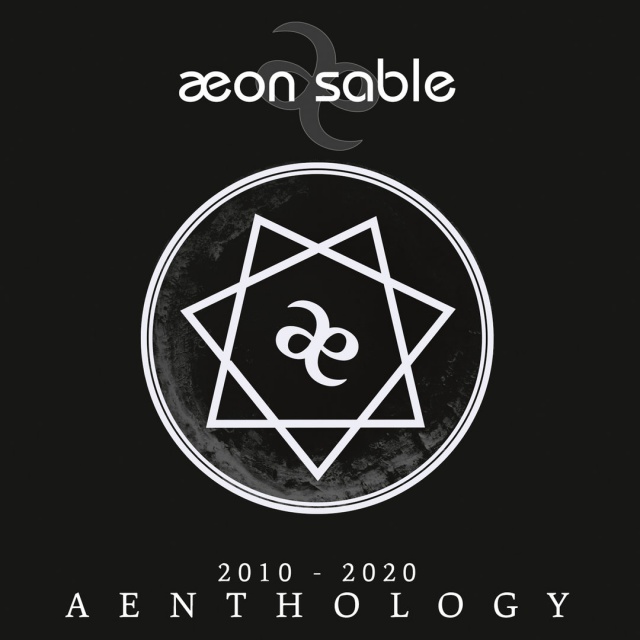 Aeon Sable - Aenthology
2020-02-19
(
News
)
After ten years of creative musical destruction, the gothic rock masters from Germany celebrate this milestone with a special release. Aeon Sable's Aenthology contains a selection of nine of the band's most well-known tracks plus a brand new and previously unreleased one.
'Aenthology' brings together over an hour of gloomy rapture, featuring their well-known mesmerizing rhythms, wide-ranging vocals and creative instrumental styles, all in the truest spirit of goth rock.
This release represents the band's finest material which has been exclusively remastered and which captures the Zeitgeist of moment, all indelibly stamped with Aeon Sable's unique dark sound.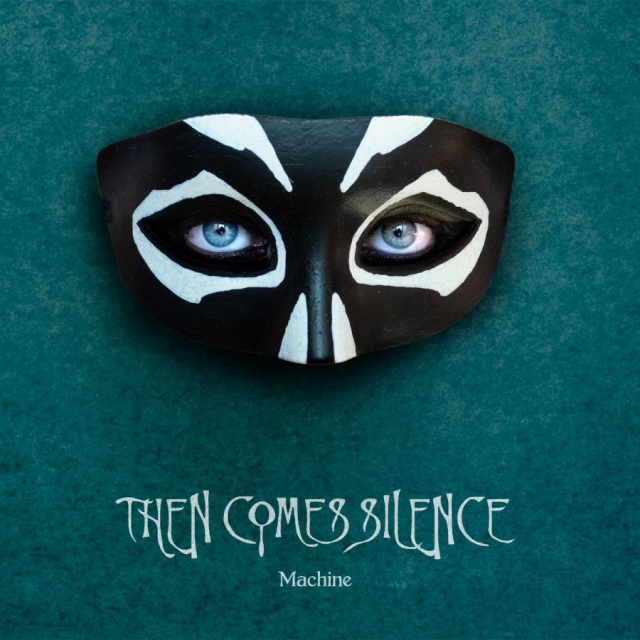 Then Comes Silence - Machine
2020-02-17
(
News
)
Stockholm gothic rock/post punk act Then Comes Silence announces new studio album "Machine". Lead single 'We Lose The Night' is yet available for digital download/streaming and more singles to follow.
Soon after the album release, the band surrounding vocalist/bassist Alex Svenson is also scheduled to embark on an extensive tour, including a number of festival shows, among them the M'era Luna in August 2020.