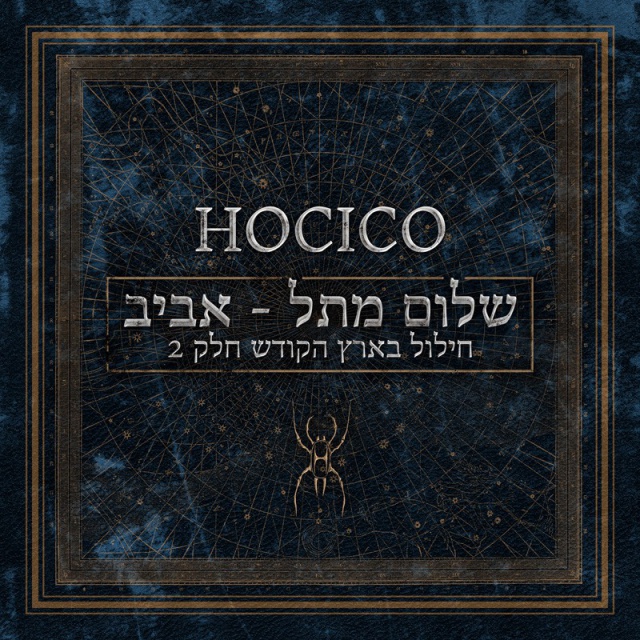 Hocico - Shalom From Hell Aviv
2018-12-03
(
News
)
When Hocico enters the stage, they unleash a pyromania of beats and adrenaline. The stage outbreaks of this one of a kind band are well known all over the world. "Shalom From Hell Aviv" succesfully bans this unchained performance on medium.
Who ever thinks about "Blasphemies In The Holy Land" also remembers the amount of power this legendary live album evokes even nowadays. So it was a kind of obvious to create another monument in its tradition. "Shalom From Hell Aviv" shows the band in absolute top form with an audience bringing the pedal to the metal from the first to the last moment. Having a setlist summarizing the creative work of the band perfectly in 15 songs, keyboard magician Racso Agroyam and frontmonster Erk Aicrag carry the tense of the concert evening into the livingroom.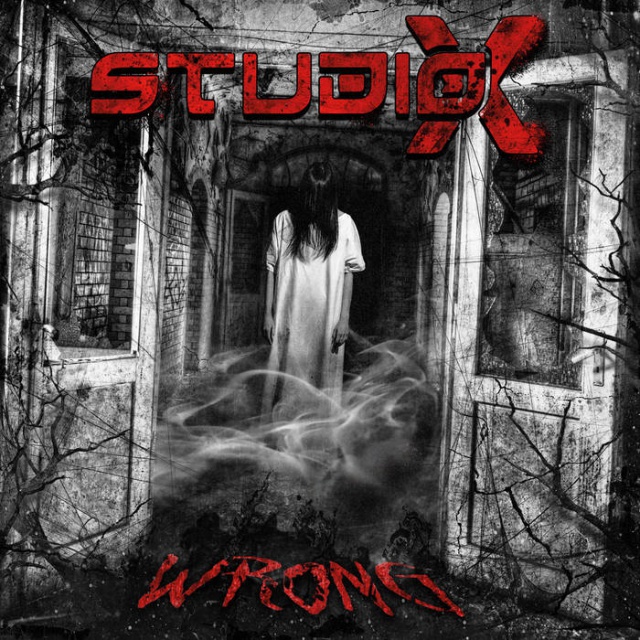 Studio-X - Wrong
2018-11-28
(
News
)
When joining hands with his new partner in crime Bridgette Collins, Lawrie Bayldon decided to break the rules by incorporating some new styles into his characteristic industrial dance sound. And while accidentally discovering a vocal fx chain that reminded them of Marilyn Manson and other similar goth vocalists, they even went the crazy extra mile and started adding vocal lines on many songs of this new album, which is quite unusual for Studio-X who normally always mostly focused on sampled vocals manipulations.
"Wrong" is the living proof that nothing can go wrong once an artist dares taking new challenges rather than simply repeating an overused recipe of success…
Of course big beat anthems like the apocalyptic zombified "Approach", the funny binary dance track "Question", the next video gamers ("Left For Dead 2" fans: just shoot it!!) top favorite upbeat cut "L4D2" or yet the hard-hitting technoid "Vampire" all evoke the original Studio-X sound DNA and are all potential next club hits, but this new album also shows new sound directions with some kind of break beat styles incorporated into their groovy bass lines, while the verse/chorus vocal lines add a true catchy "song" dynamic to these new titles (the highly melodic "Slave", the soul-crushing dark elektro "Asylum", the contagious distorted "Disease", the EBM-ish "Media" or yet the aggravating and crazy "Motivation"). And other songs like the melancholic noir electric pop "Wrong" or the poignant "Voices" and its emotional female vocal manipulations and its orchestral grandeur simply expand the sonic horizon of this stunning album that will grow on you in no time…
More than ever, Studio-X also sharpens here their unique sense of self-mockery and heavy criticism against society and humanity struggling with itself in general, adding that characteristic sense of humor that gives that extra touch to this dancefloor album on a sometimes much too serious dark industrial music scene. A "fun" dimension reminding us many times of the other Australian act SN0G's at his best and most extravagant moments…
With "Wrong" Studio-X play it right and show people that you can express new styles of music but still incorporate your authentic sound. This unconventional album is a mixture of everything from entertaining to dark and beautiful and opens doors to a new trend towards eclectic electronic music with attitude…
And just like you… we don't like Studio-X's music unless it's really loud… Play it at maximum volume!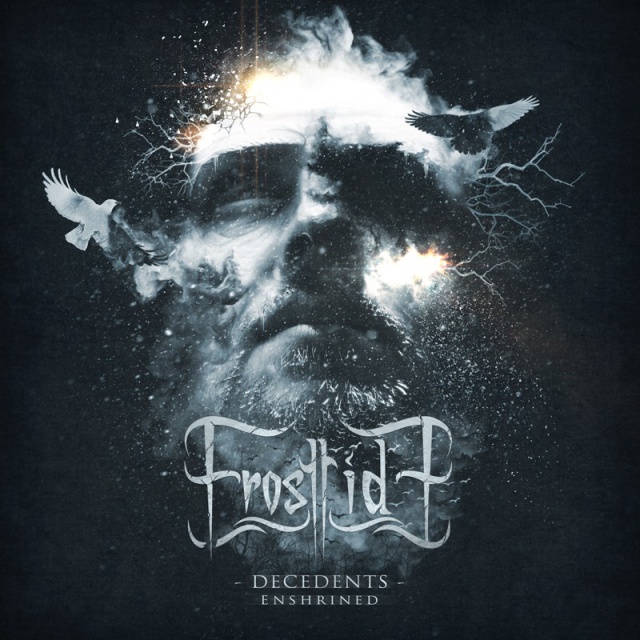 Frosttide - Decedents-Enshrined
2018-11-26
(
News
)
Epic, orchestral, but still restless an wild –
Frosttide
provide everything that fans love about Finnish Metal. Between influences such as Insomnium, Moonsorrow, Wintersun and Amorphis, the band presents a characteristic way of sound, that combines directness with sweeping structures.
With their debut on Out Of Line, Frosttide immediately set a mark! Their "Decedents"-EP originally recorded for a tour through Japan is now completely new mixed and got a remaster by Finnvox Studio (u.a. Children Of Bodom, Nightwish) setting the song material on a perfect sound ground. Despite the large big screen arrangements and distinct over-lenght the songs seem to flow on their own and come to the point in melodic and suspense just as easy as a ballet dancer. The coldness of the finnish winter rays out of every note and adds an own, raw beauty to the effort. Songwriter and frontman Juho Patinen comments: "With the new mixing and mastering "Decedents - Enshrined" finally reaches its whole potential. The concept surrounds around the theme of death. Like in reality, the stories are many so each song represents its own unique story about the sorrow and darkness, yet beauty and peace of death. Fitting perfectly to the tone of the songs." "Decedents – Enshrined" will be released as a 2-CD Digipak with the instrumental versions as bonus.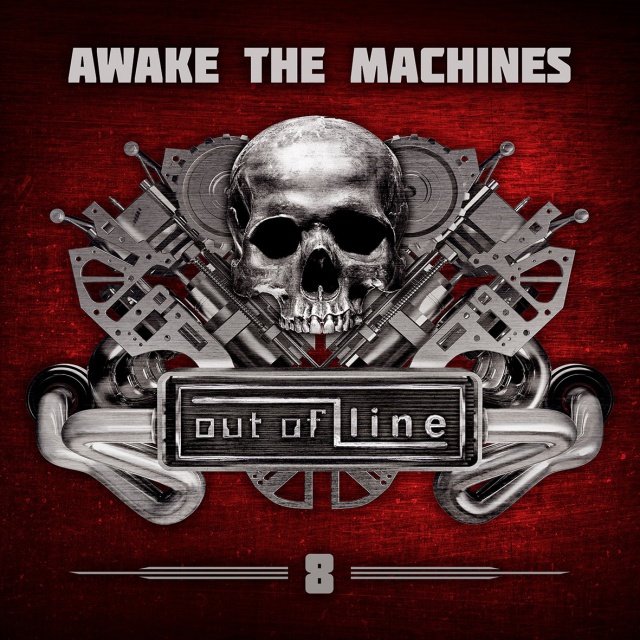 Various Artists - Awake The Machines Vol. 8
2018-11-23
(
News
)
There is a drone in the depth – and it sounds different to everything ever heard. Because when the machines awake for the eight time, they show up as diverse as they have never been.
Out Of Line – that is the unexpected, suprising, probably absurd. Regarding this, it is a kind of likely to release a 3CD sampler with a fast-ride through the whole stilistic of Out Of Line including some interesting guests in the digital aeon.
Trusting that there are still music fans such as us who like to be challenged by the unknown, "Awake The Machines VIII" offers the full crazy world of Out Of Line between pounding Electro, harsh Metal, dreamy Neofolk, danceble Synthpop, dusty Desert Rock and much more. Madness? Maybe. But this is Out Of Line!

Funker Vogt - Ikarus
2018-11-21
(
News
)
With "Ikarus" Funker Vogt present the second EP taken from their current album "Wastelands". This second EP follows a similar concept as the "Musik ist Krieg" EP and serves the friends of the harder musical side of the band.
Two versions of the title-track with alternative, shouted vocals, two ALL NEW and exclusive tracks ("Dogma", "The Last Stand") and a brand new version of Funker Vogt's classic hit "Tragic Hero", close to the original, but in a newly arranged version with newly recorded vocals, will make EBM hearts beat faster!
"Ikarus" is already the sixth release with Chris L. as frontman. Funker Vogt are more than prepared for the upcoming "Hybridize Tour" in February/March 2019. Armed with these releases you can look forward to the upcoming live inferno.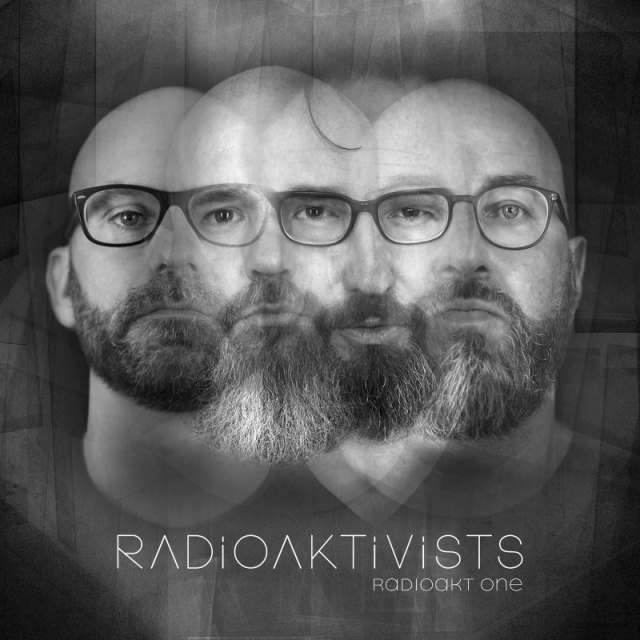 Radioaktivists - Radioakt One
2018-11-19
(
News
)
It is hard to believe that it is already 5 years since Radioaktivists made their recording debut via the compilation 'Dependence 2012', on which the German quartet offered up the song 'Pieces Of Me'. A strong and danceable electronic anthem, it not only impressed DJ's, but also had fans clamoring for a full album. However, the band decided to take time to hone their sound and overall modus operandi before delivering the meisterwerk that is 'Radioakt One'.
But who are these activists? Frank Spinath, psychologist and lead singer icon of various groups/projects that include Seabound, Edge Of Dawn and Lionheart, is here working for the first time with Daniel Myer (of Haujobb, Architect and Liebknecht), despite the fact that both musicians lived in the same city of Bielefeld for several years. Krischan Wesenberg is well known as the studio wizard in the duo Rotersand but has also made a name for himself as a sound engineer, producer and remixer for other artists. Sascha Lange is the author of several books on the Depeche Mode fan scene and underground DJ culture in the former East Germany.
This diverse line-up have eventually aligned themselves and forged an album that lives up to early expectations, although 'Radioakt One' also reveals other unexpected surprises. Con-taining elements of Club, Dark Pop and what Lange calls 'Electronic Shoegaze', the term 'Electronic Noir' has already been applied to it. An album of depth with an al-most introverted feel, a series of short stories form the core of the electronic narrative and help forge the intriguing and unique identity of Radioaktivists, including a tale written by Lange included in the Limited Edition that relates a late night encounter with a mysteri-ous female hitchhiker on a rain-flooded German motorway.
Radioaktivists have certainly taken a walk off the well-trodden path with their debut album. Although offering strong club oriented songs such 'Raiders' and 'Reach Out', it also shines a spotlight on their moodier and more subtle 'Electronic Noir' compositions and invites the listener to explore its depths and different sides over repeated plays.