Rome - The Dublin Sessions
2019-11-29
(
News
)
In May 2019, Jerome Reuter spent some quality time among friends in Dublin and ended up recording a selection of several new and gripping folk compositions. During these stout-fueled sessions, local talents were quickly recruited to join in the fun and to give the tracks the necessary Irish grit with traditional instruments such as banjo, bouzouki and uilleann pipes.
The tracks this motley band cut in Dublin's legendary Sonic Studio are all completely new and unreleased songs that combine elements of the traditional world of Irish folk music and its up-beat feel, with Rome's rather sombre contemporary songwriting and sentiment.
The almost danceable "Antenora" and "Holy Ennui" stand out as catchy sing-alongs, whereas songs like "Slash 'n' Burn" and "Vaterland" showcase Rome's unique brand of European proto-folk tradition.
A special appearance on the haunting ballad "Evropa Irredenta" is delivered by Sweden's Superstar Thåström who has already collaborated with Reuter on the song "Stillwell" of the 2016 album "The Hyperion Machine".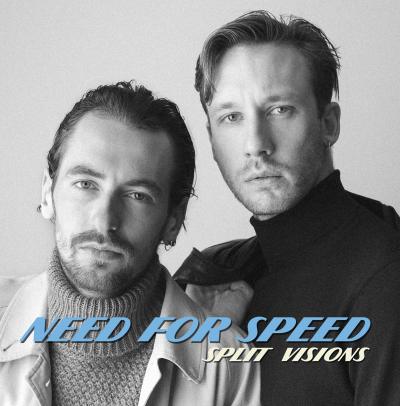 Need For Speed - Split Visions
2019-11-25
(
News
)
The debut album "Split Visions" is produced by Johan T Karlsson, Joakim Lindberg, Martin Nilsson and Felix Mårtensson and it is an album that showcases a broader palette of feelings then what the singles indicated. There is room for slower pieces and contemplation, a longing for more than the feeling of coming home late in the morning feeling sour and hoping that someone is willing to receive all their unconditional love.
Need For Speed is something else than RA. Where RA is violent and nihilistic, Need For Speed is elegant and cool. RA is linear, Need For Speed is groovy. RA is electric guitars Need For Speed is electronic, but both acts is running from the darkness just in different pace.
Need For Speed is an inferno of will and intentions, suppressed feelings, two dogs and a speed lane. The perfect party is over and the sun comes up, things are complicated. It is synthpop and indie-electronic, it is pop music and slow-groove.
A laconic struggle to fill the indifference of life with meaning, with anything, to any cost. That is Need For Speed to you. It is not boredom or sadness, it's the nothingness of things that make up this duo.
A fantastic debut album that will attract everyone that listens to Depeche Mode, Camouflage, Tears For Fears and similar.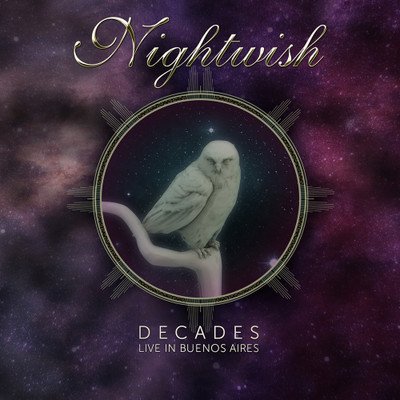 Nightwish - Decades: Live In Buenos Aires
2019-11-22
(
News
)
"I didn't just want to pick out the most successful Nightwish songs for this tour", Tuomas Holopainen explains. "Instead, I asked myself which songs I would play to somebody who had never heard of our band. At some point during the preparation process, I realized that I was smiling all the time. I remembered the curious, innocent boy writing all of these songs."
And while this could have been captured anywhere this symphonic metal carnival pitched their magical tents, it was the Buenos Aires show in particular - a city of Nightwish maniacs in its own right - that was destined to become a fabled event. This show achieved nothing less than taking an important snapshot of the band during yet another pinnacle of their career, celebrated by one of the world's most enthusiastic crowds in a city like no other. It was pure magic.
Let's put it like this, if you're already familiar Nightwish, you know why this concert film is essential; and if you've happened to stumble across them for the very first time, you will surely be asking yourself just how the heck this could have happened, after seeing it.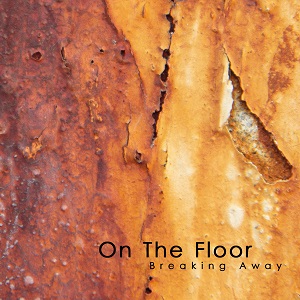 On The Floor - Breaking Away
2019-11-19
(
News
)
In depth, timeless and right on the mark On The Floor reappears with the new album "Breaking Away". After "Made Of Scars" in 2017 and the beloved and by critics and scene acclaimed "Lifetime" with its entry into the German Alternative Charts (2018), singer Helge Jungmann and band surpass themselves in the third year of their musical reincarnation.
Darkwave und Post-Punk conjoin in 11 intensive songs to a highly addictive album. Modern electronics meet darkest rock. Hypnotic guitar melodies lead through human fragility ("Breaking Away") and to huge anthems ("Chain").
Helge Jungmann is dissecting human and emotional abyss dominently and expressive - accompanied by some familiar faces from the darkscene.
Tom Lücke (Girls Under Glass/Calling Dead Red Roses) perpetuates his guest vocals first time on a released track after 25 years and leaves his mark on "Walking Through Walls" with his distinctive and powerful voice.
Johan Sjöblom (The Exploding Boy/SJÖBLOM) ennobles the great "The Way It Hurts" with his memorable and weightless voice to an apocalyptic duet.
Singer Helge Jungmann, guitarists André Lindner und Henning Thurow and bassist Dennis Lindner are deep-rooted in the German underground-scene since decades. Gigs with Catastrophe Ballet, Girls Under Glass, Clan of Xymox, Phillip Boa & the Voodooclub, She Past Away or at the Wave Gotik Treffen brought a base of devoted fans.
The result reflects the experience of the band. With playful easiness "Breaking Away" hits the spirit of the times and is tempting with magnificent melodies to a musical journey through catharsis and revolt, love and transitioriness. Pain will never sound better.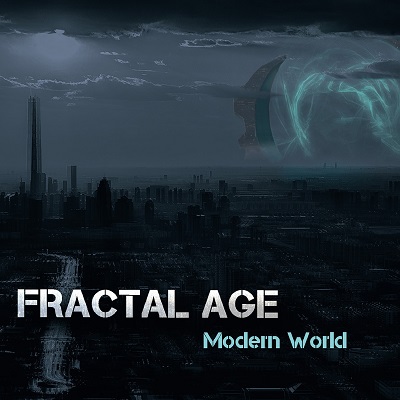 Fractal Age - Modern World
2019-11-15
(
News
)
The members of the electro project Fractal Age are Ex-reAdjust Markus (Programming & Keys), Jens of Chainreactor (Programming) and Sascha (Vocals). Located in the Rhineland area their started a journey through a universy of gloomy electronic sounds. Their spectrum of music covers dark melancholic symphonies as well as hard-knocking clubsounds.
At first probably a familiar sounding mixture of a usual dark scene project they will still deliver a whole new world of sound.
Fractal Age will let you dream or dance. The choice is yours.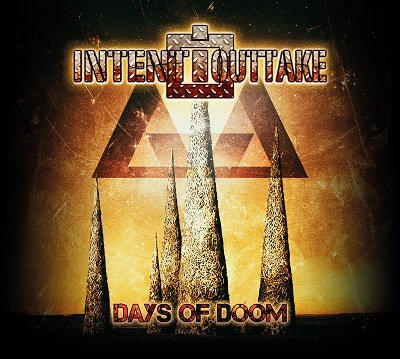 Intent:Outtake - Days of Doom
2019-11-12
(
News
)
Here comes the fourth studio album "Days of Doom" by the Leipzig based electro band Intent:Outtake. "Days of Doom" contains 11 catchy electro tunes that prove how much this band has advanced. Powerful dancefloor rhythms meet vivid and insistent mid-tempo songs- an unparalleled experience.
On board this powerful vehicle is - among others- Gerrit Thomas, known from his bands FUNKER VOGT and EISFABRIK, and responsible for the fine tuning and mastering of the sound.
"Days of Doom" also contains several versions of the single "Auf Ewigkeit" recorded with guest vocals by Chris L. (Agonoize + Funker Vogt).
"We kill the silence" is the battle cry of the band and in this case Nomen est omen.
"Days of Doom" will certainly take the club scene by storm!
"Days of Doom" comes as a limited first release with a 7 Track Bonus CD containing remixes by SITD and Cephalgy.
Intent:Outtake will also tour through 13 German cities with Eisfabrik this autumn. Start of the tour is November 22, 2019 in Hannover.