Rome - Le Ceneri di Heliodoro
2018-12-28
(
News
)
ROME – a city under siege. A city in flames. It remains impossible for the beholder to discern the parties at war, but it is obvious that the whole continent is in uproar. On 'Le Ceneri di Heliodoro' ('The ashes of Heliodoro'), Rome's mastermind Jerome Reuter does not shy away from the provocative and ambiguous and thus tackles new terrain and touchy subject matters such as Europe's dissolving unity, or its relations to the US and the fragile fraternity of its nations. The questions of continuity and identity have marked this decade of decline and have left an undeniable impression on Reuter's work. But what will come of this mysterious Heliodoro - prophet or demon, saviour or slayer? Reuter leaves these - as most other questions - unanswered in this neofolk tour de force.
This 13th album, indeed, marks a return to the martial folk origins of the project and it is a grim and bleak picture Reuter is painting in these poignant folk songs. We are left with having but one choice: to try and find the necessary strength within ourselves, if we are to survive this turmoil. Thus, inevitably, the album is also an homage to Rome's unique brand of outsiderdom. We are left breathless. The city is alight in flames, delighting our eye in the beauty of its ruin. Uropia O Morte!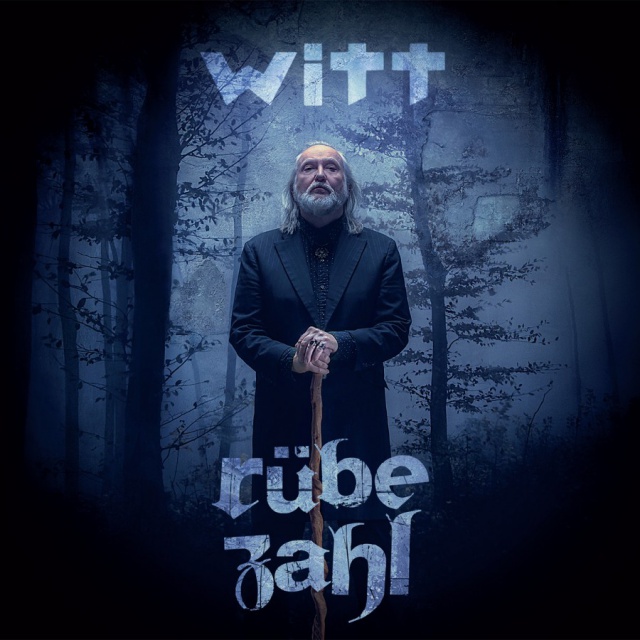 Joachim Witt - Rubezahl
2018-12-14
(
News
)
Joachim Witt is a legendary fixture in German music history, having played a decisive role in the creation and development of modern German music. After starting his career as the guitarist/singer in the 1970's Krautrock band Duesenberg. Witt embarked on a long and celebrated solo career as a singer and actor. He was one of the biggest names of the "Neue Deutsche Welle" (New German Wave) movements in the 80's, as well as one of the originators of Neue Deutsche Harrte (German for "New German Hardness) a crossover of metal, industrial, electronics, and techno elements that developed in Germany during the mid-1990's. Witt has been noted as an influence on bands such as Rammstein, Eisbrecher, Oomph!, Unheilig, and many more.
Over his prolific career, Witt has released 16 albums. Starting with his breakthrough 1980 album Silberblick, containing the single Der Goldene Reiter, he continues to create through such highlights as his 1998 smash Bayreuth I and the platinum DOM in 2012.
Witt built a particularly close connection with his fans on his last albums ICH and THRON, through a crowdfunding campaign to work independently on his distinct musical vision. This is how the latest work of the exceptional artist was created: "
Rubezahl
"- melancholic, magical and dark. In collaboration with Lord Of The Lost mastermind Chris Harms as producer, "Rubezahl" is at once the gloomiest and most resplendent album in Witt's entire discography. The album is darkly romantic, moody, spirited, rigorous, proud, and powerful, moving like a musical storm across legendary mountains. Witt's distinct voice and grandiose lyrics hold court throughout, be it over menacing synthesizer sounds and brute guitars, or a delicate romantic ballad such as Mein Diamant or through a wall of sound and textures on Ich Will Leben and the grand-scale production of Quo Vadis.
With themes of legend, songs of demons, giants, mountain spirits, and romantic naturalism, "Rubezahl" proves a work of art as distinguished as its creator, the venerable Joachim Witt.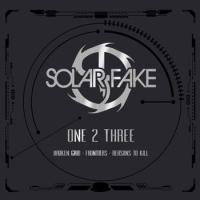 Solar Fake - One 2 Three
2018-12-10
(
News
)
With this release,
Solar Fake
finally make a contribution to their own fame – considering their successful band history, what would make more sense than taking care of their own back catalogue? Here is "One 2 Three", a 3CD set coming in a deluxe 8-page Digipak featuring their first three albums "Broken Grid", "Frontiers" and "Reasons to kill", of course enriched with bonus tracks and extensive liner notes.
Sven Friedrich, singer and mastermind of the band, about this release: "It's been 10 years since our debut 'Broken Grid' saw the light of day. A lot of things have happened in the meantime, but for us, almost all of them were completely positive. So even better that our first three albums will be re-released now on 'One 2 Three'. Moreover, we have two bonus tracks per album featuring either live recordings or rehearsal tracks. And the booklet describes my personal reflections upon the band's history. So, to everybody who met us later on our way and of course to all fans and collectors – have fun with this retrospective!"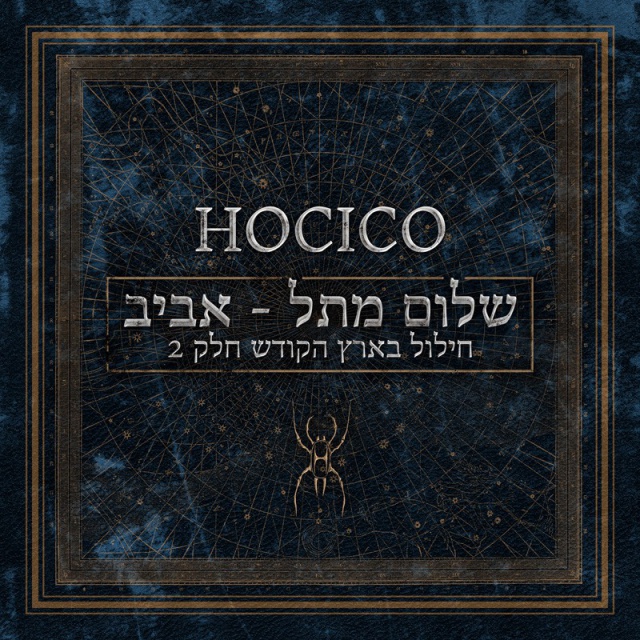 Hocico - Shalom From Hell Aviv
2018-12-03
(
News
)
When Hocico enters the stage, they unleash a pyromania of beats and adrenaline. The stage outbreaks of this one of a kind band are well known all over the world. "Shalom From Hell Aviv" succesfully bans this unchained performance on medium.
Who ever thinks about "Blasphemies In The Holy Land" also remembers the amount of power this legendary live album evokes even nowadays. So it was a kind of obvious to create another monument in its tradition. "Shalom From Hell Aviv" shows the band in absolute top form with an audience bringing the pedal to the metal from the first to the last moment. Having a setlist summarizing the creative work of the band perfectly in 15 songs, keyboard magician Racso Agroyam and frontmonster Erk Aicrag carry the tense of the concert evening into the livingroom.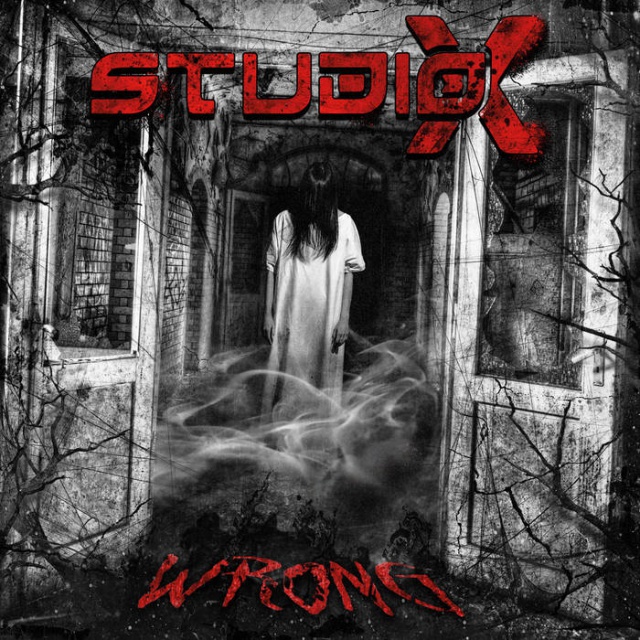 Studio-X - Wrong
2018-11-28
(
News
)
When joining hands with his new partner in crime Bridgette Collins, Lawrie Bayldon decided to break the rules by incorporating some new styles into his characteristic industrial dance sound. And while accidentally discovering a vocal fx chain that reminded them of Marilyn Manson and other similar goth vocalists, they even went the crazy extra mile and started adding vocal lines on many songs of this new album, which is quite unusual for Studio-X who normally always mostly focused on sampled vocals manipulations.
"Wrong" is the living proof that nothing can go wrong once an artist dares taking new challenges rather than simply repeating an overused recipe of success…
Of course big beat anthems like the apocalyptic zombified "Approach", the funny binary dance track "Question", the next video gamers ("Left For Dead 2" fans: just shoot it!!) top favorite upbeat cut "L4D2" or yet the hard-hitting technoid "Vampire" all evoke the original Studio-X sound DNA and are all potential next club hits, but this new album also shows new sound directions with some kind of break beat styles incorporated into their groovy bass lines, while the verse/chorus vocal lines add a true catchy "song" dynamic to these new titles (the highly melodic "Slave", the soul-crushing dark elektro "Asylum", the contagious distorted "Disease", the EBM-ish "Media" or yet the aggravating and crazy "Motivation"). And other songs like the melancholic noir electric pop "Wrong" or the poignant "Voices" and its emotional female vocal manipulations and its orchestral grandeur simply expand the sonic horizon of this stunning album that will grow on you in no time…
More than ever, Studio-X also sharpens here their unique sense of self-mockery and heavy criticism against society and humanity struggling with itself in general, adding that characteristic sense of humor that gives that extra touch to this dancefloor album on a sometimes much too serious dark industrial music scene. A "fun" dimension reminding us many times of the other Australian act SN0G's at his best and most extravagant moments…
With "Wrong" Studio-X play it right and show people that you can express new styles of music but still incorporate your authentic sound. This unconventional album is a mixture of everything from entertaining to dark and beautiful and opens doors to a new trend towards eclectic electronic music with attitude…
And just like you… we don't like Studio-X's music unless it's really loud… Play it at maximum volume!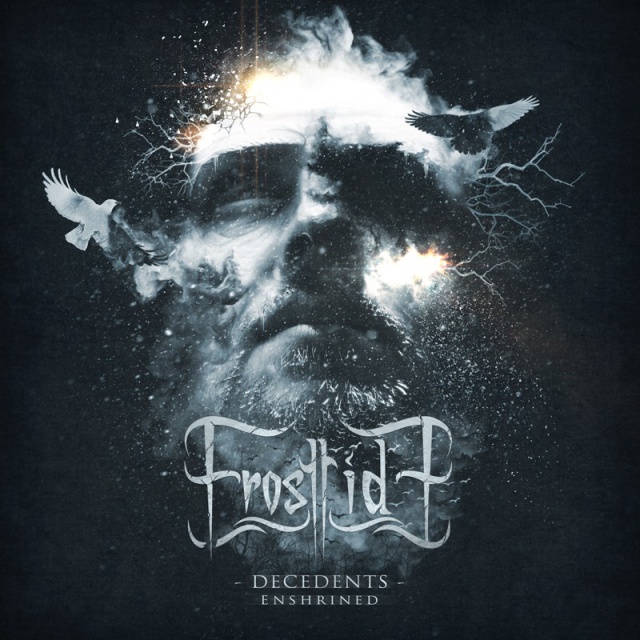 Frosttide - Decedents-Enshrined
2018-11-26
(
News
)
Epic, orchestral, but still restless an wild –
Frosttide
provide everything that fans love about Finnish Metal. Between influences such as Insomnium, Moonsorrow, Wintersun and Amorphis, the band presents a characteristic way of sound, that combines directness with sweeping structures.
With their debut on Out Of Line, Frosttide immediately set a mark! Their "Decedents"-EP originally recorded for a tour through Japan is now completely new mixed and got a remaster by Finnvox Studio (u.a. Children Of Bodom, Nightwish) setting the song material on a perfect sound ground. Despite the large big screen arrangements and distinct over-lenght the songs seem to flow on their own and come to the point in melodic and suspense just as easy as a ballet dancer. The coldness of the finnish winter rays out of every note and adds an own, raw beauty to the effort. Songwriter and frontman Juho Patinen comments: "With the new mixing and mastering "Decedents - Enshrined" finally reaches its whole potential. The concept surrounds around the theme of death. Like in reality, the stories are many so each song represents its own unique story about the sorrow and darkness, yet beauty and peace of death. Fitting perfectly to the tone of the songs." "Decedents – Enshrined" will be released as a 2-CD Digipak with the instrumental versions as bonus.