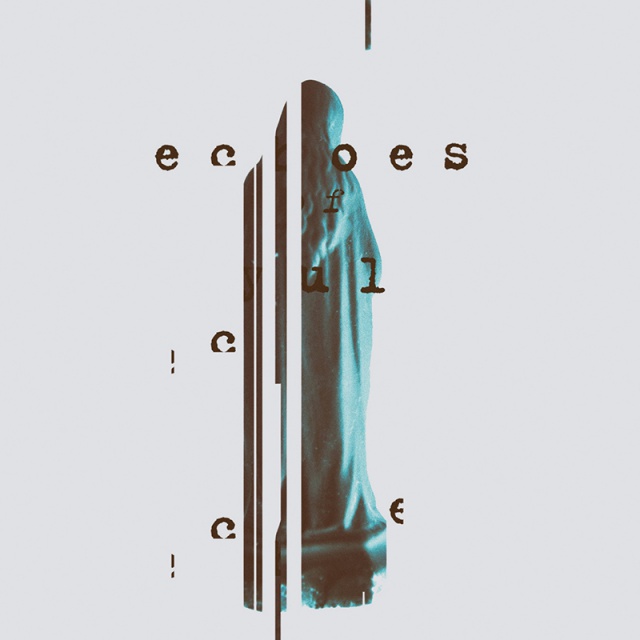 New album Echoes of Yul - "The Healing Sessions"
2017-06-14
(
News
)
During the recording sessions for his most recent regular album "The Healing", Michał Śliwa aka Echoes of Yul recorded much more material than appeared on the album. Some of these unpublished recordings appeared on the "The Healing Session" cassette issued in the strict limit of 50 copies. The material was quickly distributed among the collectors and practically until now was unavailable in the physical form.

Mildreda - Cowards
2017-06-06
(
News
)
Mildreda monster is more alive and kicking than ever since its much acclaimed resurrection! For the occasion of their exclusive support show of the legendary Skinny Puppy, Mildreda decided to release a limited 8-track EP entitled "Cowards". An EP release bridging the previous "Coward Philosophy" album from which we find club and extended versions of club hits like "This Time", "The Parting" or yet the unmistakable "Erazor", and the much promising forthcoming new album from which a bunch of new songs get revealed, giving a solid appetizer of the sombre abysmal tour de force that is coming our way.

The Birthday Massacre - Under Your Spell
2017-06-05
(
News
)
The Birthday Massacre present "Under Your Spell", its most intimate and emotive record to date. This album is a captivating hybrid of 80's, electronica, and aggressive guitars, fused with dark, cinematic melodic progressions. "Under Your Spell" blends the expansive breadth of The Birthday Massacre's signature sound and creates a deeply personal, immersive collection of songs.

Dawn of Ashes - Daemonolatry Gnosis
2017-06-02
(
News
)
Dawn of Ashes new album "Daemonolatry Gnosis", a diabolical musical milestone & Dawn of Ashes's most brutal fusion of Extreme Symphonic Black Metal to date. Like Dawn of Ashes' previous album "Theophany", "Daemonolatry Gnosis" was mixed & produced by Mick Kenney of AnaalNathrakh. Features a cover of legend Mayhem's "Freezing Moon", as well as guest vocals from Cradle of Filth's Lindsay Schoolcraft.

Hexheart - Midnight On A Moonless Night
2017-06-01
(
News
)
Needing an alternate outlet to explore his musical ideas and styles that did not fit into God Module, Jasyn Bangert created Hexheart. Instead of a side project it is its own separate entity. Enlisting long time collaborator Andrew Pearson on synths and backing vocals along with guitarist Patrick Hogan the band took shape and the debut record "Midnight On A Moonless Night" was written.
Hexheart combines Darkwave and Synthpop electronics, post punk inspired guitars, rhythmic electronic beats and dark melodic vocals.

Army of The Universe - 1999 The Remixes
2017-05-31
(
News
)
Army Of The Universe combine electronic rock, electronica, analog synths, & industrial dance beats into a unique and compelling sound. The follow up 12 inch single to the recent "1999 & The Aftershow" features remixes of the title track "1999" including a remix from Alec Empire of Atari Teenage Riot.