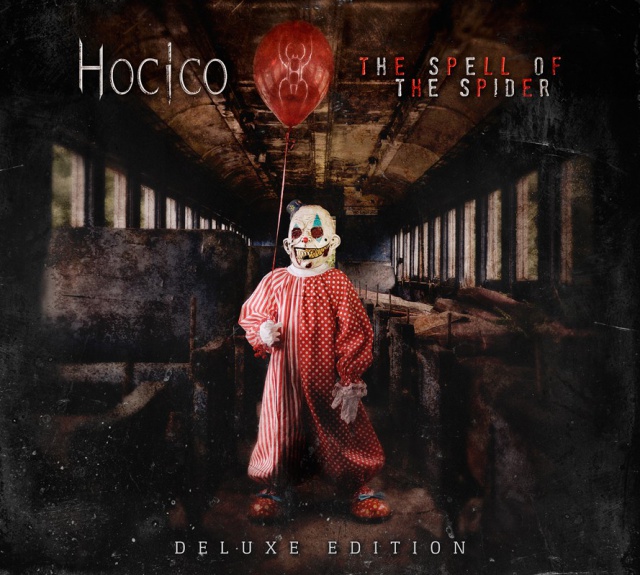 Hocico - The Spell Of The Spider
2017-07-21
(
News
)
Erk Aicrag and Racso Agroyam, aka Hocico play a major role in shaping an entire hard electro genre. The duo managed to become a game changer for the dark side of electronic music with a new blend of hard beats, unbridled anger, aggressive shouts and creative sonic wizardry.
"The Spell Of The Spider" brings together highlights, hits, favorites and rarities from more than 2 decades, compiled and carefully remastered by the band. It is a celebration of this seminal group and an ideal starting point for newcomers, a fulfilling sonic journey for fans and collectors.

Suicide Commando - Forest Of The Impaled
2017-07-19
(
News
)
Belgian Hard-Electro-pioneers Suicide Commando return with their darkest and most intense effort to date. "Forest Of The Impaled" will be released as a regular album CD, deluxe double disc, 2LP+CD and as a limited 4CD-fan-set.
On his new album, Suicide-Commando-mastermind Johan van Roy takes us to the darkest part of the human psyche and allows us to partake in the struggle with the demons that have been plagueing him all his life. Suicide Commando go for maximum intensity on "Forest Of The Impaled", creating a dark beast of an album that aims directly for the gut.
A juggernaut of beats, bass, sinister soundscapes and raging shouts, the album whole-heartedly embraces the band's past, yet adds multi-faceted layers and a sense of urgency and maturity that elevates it far beyond genre standards. Hard, relentless and often very personal, Suicide Commando keep the Hard-Electro-genre alive.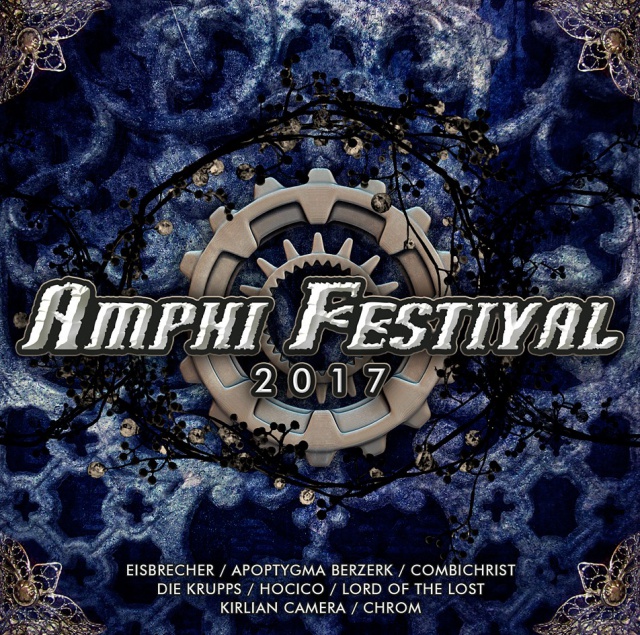 Various Artists - Amphi Festival 2017
2017-07-18
(
News
)
Out Of Line Music is presenting the official CD release for Amphi Festival 2017. This year's festival yet again features a classy array of popular Gothic- and Electro-scene-related acts and the "Amphi Festival 2017"- compilation features a versatile selection of the best performing bands that includes everything from big names, via cult acts, to promising new faces.
With Eisbrecher, Combichrist, Hocico, Apoptygma Berzerk, Letzte Instanz, Die Krupps, Stahlmann, Rummelsnuff, CHROM, Kirlian Camera, Ordo Rosarius Equilibrio, Massive Ego and many more, all featured with current hits or classic tunes, the compilation features an excellent overview of this year's line-up.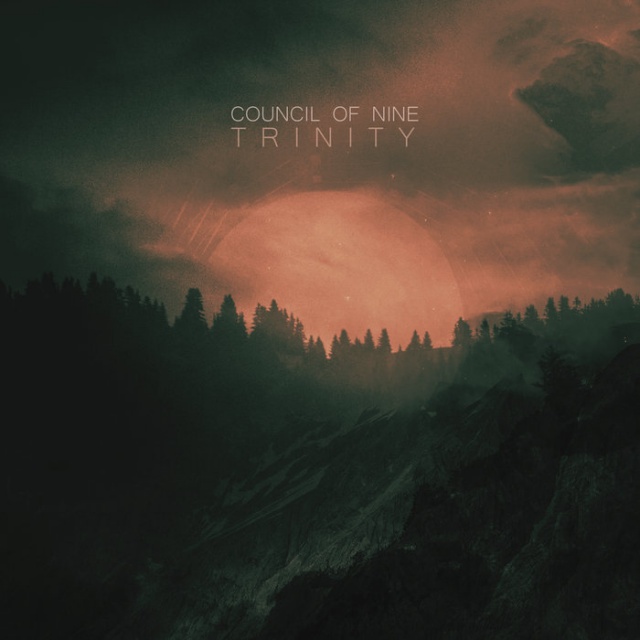 Council of Nine - Trinity
2017-07-10
(
News
)
Council of Nine returns with "Trinity" album.
"Trinity" is a touching, personal and enlightening album from Maximillian Olivier.
"This is my catharsis. The many stages of grief and the acceptance of loss, deeply personal, unforgiving, cold and painful. This is the story of the greatest loss I have suffered, the death of my mother. This marks the end of a chapter and the closure I was desperately seeking."
Blending atmospheric sound layering with a harmonic palette it drifts between dark and light. Walls of sound collide with echoing strums, drones wash over endless shores.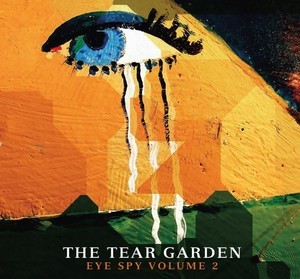 Tear Garden - Eye Spy Vol 2
2017-07-06
(
News
)
The Tear Garden has collaborated on 6 albums, 2 EP's and the first volume of "Eye Spy with My Little Eye". Like the first volume, "Eye Spy Vol. 2" is a collection of unreleased tracks, demos and rewritten or original material made over the life of The Tear Garden. It is an amazing collection of hard or nowhere to be found tracks.

Tear Garden - The Brown Acid Caveat
2017-07-06
(
News
)
This is The Tear Garden's 8th record and is testimony to an enduring friendship. After 8 years, The Tear Garden, the psychedelic/experimental/electronic project of Edward Ka-Spel of The Legendary Pink Dots & cEvin Key of Skinny Puppy return with "The Brown Acid Caveat", the culmination of the duo's 31 years of working together. Psychedelic electronic melancholia, fearless experimentation & improvisation combine to take the intrepid listener on a mesmerizing voyage of the mind.