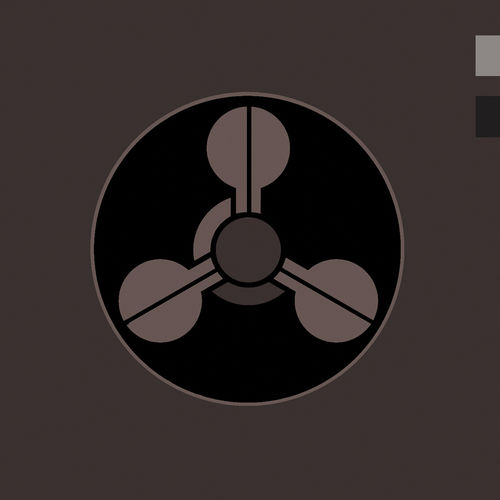 Near Earth Orbit - Artificial Intelligence
2019-03-08
(
News
)
The year is 2031 and humanoid robots, powered by Artificial Intelligence, are part of everyday life. In as little as a decade, AI could matched and even surpass human intelligence. Corporations and government agencies are pouring billions into achieving AI's Holy Grail human-level intelligence. Once AI has attained it, scientists argue, it will have survival drives much like our own. We may be forced to compete with a rival more cunning, more powerful, and more alien than we can imagine. Success in creating AI would be the biggest event in human history. Unfortunately, it might also be the last.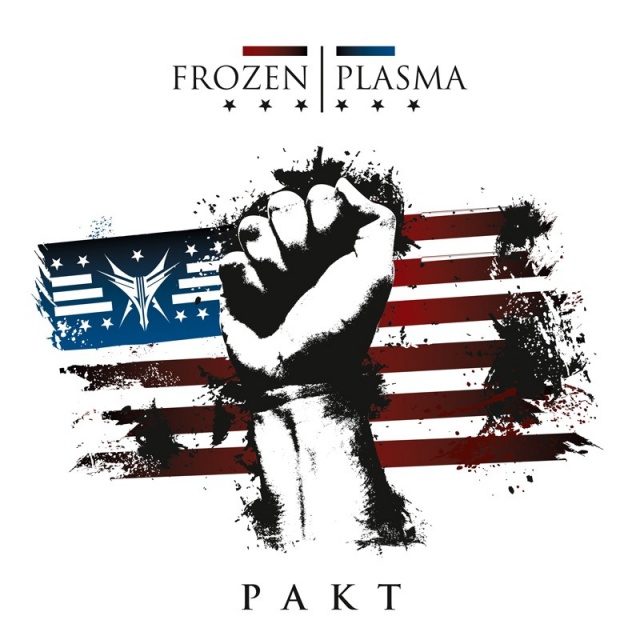 Frozen Plasma - Pakt
2019-03-04
(
News
)
Rarely has a publication in the run already hit such waves. We live in times of "America First" slogans, of "first me, then all others" idealists. We believe that a sense of community can exist only in our own customized, hermetically secure microcosm. In this microcosm it may feel safe, but also very lonely, in the middle of an infinite universe. What has always made us humans, was the curiosity. The desire for discovery. The dreaming of the improbable. Those who are afraid of dreaming, nothing new, no adventures are lost. It was from these thoughts that the idea for "Pact" with the cheesy-sweet, yet apt motto came into being: "together we are one" In cooperation with Infacted Recordings, Vasi Vallis has requested several artist friends, whether they would participate in this first joint project. For a Frozen Plasma song chosen by the musicians themselves, they do not act as remixers for once, but lend the original their characteristic voice. 10 songs, 10 artists, one scene. Community.

Apoptygma Berzerk - SDGXXV
2019-03-01
(
News
)
Hot on the heels of the "Soli Deo Gloria" 25th Anniversary Reissue Edition, comes a completely reworked album with all "SDG" songs in brand new versions by special guest artists/mixers on every track! As a part of the 25th Anniversary of their debut, APOP decided to celebrate in style! Requests to join the party were sent out to old heroes, bands that inspired APOP in their development, friends, colleagues, and new cutting edge acts whom they admire.
18 artists in total were asked to produce fresh, surprising and different versions, and to add their personal treatment to these already classic tracks.The end result is nothing but stunning! All of it delicately sewn together in a beautiful package of classic EBM/Electro/Techno/Industrial paying homage to this classic album, and at the same time paying respect to the classic acts that inspired it! –For sure, this album will become a classic electronic album just like its predecessor!
Re-imagining 'Soli Deo Gloria' was not an easy task. Groth & Co. looked for artists who would not simply provide remixes, but, rather, re-conceived versions that are not only spectacular in their own right, but also go down to the roots of what made the original Apop record so special. The band looked to old friends such as Cronos Titan, but also commissioned music from a new breed of artists who are changing the landscape today. The EBM of Ancient Methods finds a home on 'SDGXXV', for example. The entire collection is as eclectic as it is creative, and as timely as it is classic.This collaborative effort not only does justice to the original album concept, it also breathes new life into a true masterpiece. Looking at this spectacular list of guest-artists, it's hard to imagine a setting where so many classic electronic acts joined forces and appear on one album together! UK legends like Clock DVA, Portion Control and Naked Lunch stand shoulder to shoulder with more modern EBM/Techno presented by Ancient Methods, Codex Empire and Prurient feat. Maniac (of Mayhem!), while industrial veterans Blackhouse, Mortiis and Cronos Titan challenge the audience with their teethgrinding versions. At the same time we have minimal-wave acts like Bal Paré, Beranek and Monster Apparat stripping things entirely down, and the German king of EBM, The Invincible Spirit, presenting classic EBM with a punch together with Scandinavian Substaat and Atropine. All of it wrapped in a blanket of Berlin-school and Tangerine Dream inspire dream-electronics from Steven R. Sellic and Norwegian Ambient master Erik Wøllo.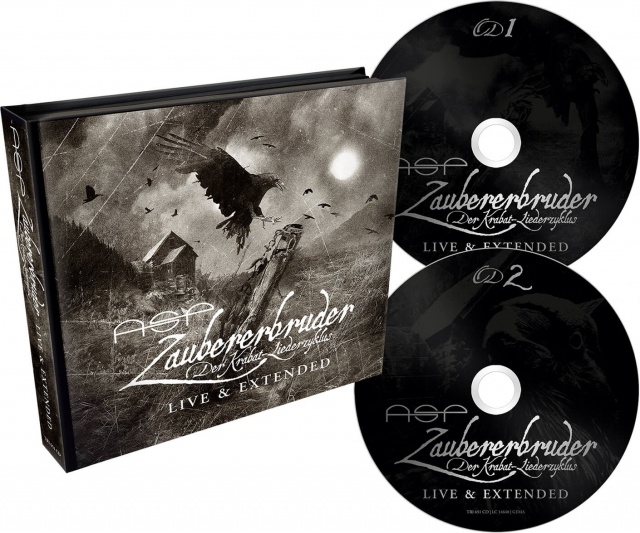 ASP - Zaubererbruder Live & Extended
2019-02-25
(
News
)
The recording of the record tour 'Zaubererbruder live & extended' is now released as a live CD - the entire two and a half hours, during which concertgoers were able to join the band in revelling in their interpretations of the Krabat legend. Also included are the breathtaking new pieces 'Osternacht', 'Geh und heb dein Grab aus, mein Freund', 'Der Letzte (Krabat-Reprise)' and the reading 'Das andere Ende'.
The full power of the rock band, plus the three guest musicians, was mixed with a great feel for the story by star producer Vincent Sorg. Not only does the listener experience the pleasure of the concert, but also finds him or herself right in the middle of the gripping story that congenial compere Asp Spreng guides them through.
For the cover artwork, the band were able to recruit the original illustrator for the Krabat song cycle, meaning that Meran Karanitant's images round off this complete work of art. Even after more than ten years, nobody will still be able to escape being cast under the spell of Krabat and his sorcerer brothers. Now it's time to experience the complete story. Again and again.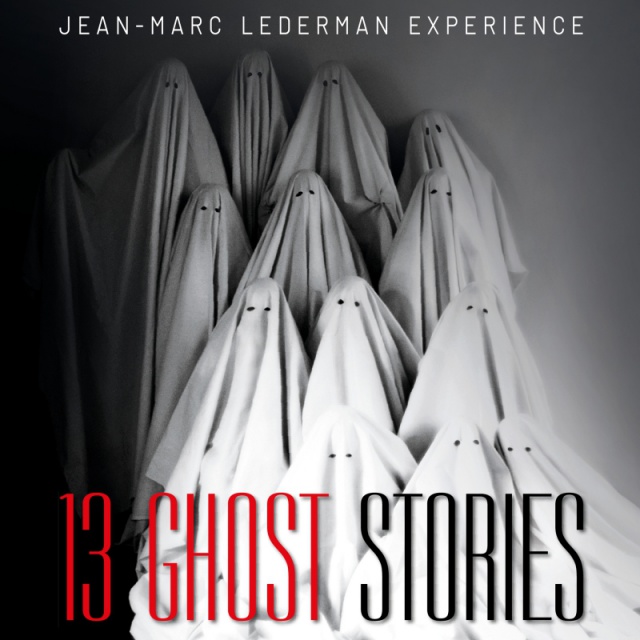 Jean-Marc Lederman Experience - 13 Ghost Stories
2019-02-22
(
News
)
"You can come back to earth for ONE day, as a ghost. What do you do?"
It was this simple premise which Jean-Marc Lederman (Ghost & Writer, The Weathermen, Fad Gadget) gave to a number of vocalists he always wanted to collaborate with. The feedback was overwhelming because the vast majority of the singers Lederman wrote to were inspired and fascinated by the concept of "13 Ghost Stories". Consequently, the artists worked on lyrics to answer Lederman's question, which he then combined with the appropriate music from his musical universe. The answers were as different as the vocalists who participated in "13 Ghost Stories": From Elena Alice Fossi (Kirlian Camera, Spectra*paris) to Mark Hockings (MESH), RASC (Rotersand), Darrin Huss (Psyche) or JP Aston (Jene Loves Jezebel), the singers' feedback ranged from a total of ten different countries from the USA to the UK, France, Belgium and Australia. 13 songs sung by 13 ghosts resulted in: 13 Ghost Stories. The music is as diverse as the singers' background and origin: The compositions range from light and friendly relaxed synthpop, over melancholic dark ballads to disturbing experimental soundscapes bearing automated 'ghost messages'.
In addition to the musical performances, Julianne Reagan (All About Eve), Rodney Orpheus (Cassandra Complex) and comic writer Christina Z. (Whitchblade comics et alia) contributed short stories to Lederman's concept. These appear in the limited edition of "13 Ghost Stories", a 36-page hardcover artbook limited to only 300 copies, also featuring haunting ghost shots by graphic artist Erica Hinyot, inspired by the famous photographer Albert Renger-Patzsch. A bonus CD of the artbook contains 7 more songs ("7 Emanations").
Jean-Marc Lederman was not only JimmyJoe-Snark III of the Belgian EBM cult formation "The Weathermen", he also played live keyboards for various cult projects like Fad Gadget, or had published projects with Prof. Frank Spinath or Jean-Luc De Meyer (Ghost & Writer, Lederman/DeMeyer). With "13 Ghost Stories" he now presents his perhaps artistically most exciting project.

Rotersand - Hey You
2019-02-20
(
News
)
It's been more than two years since
Rotersand
delivered their ground-breaking and visionary work "Capitalism TM".
Rotersand
are not yet able to let go of these dense, dystopic and yet all too real issues. Instead, Germany's most intelligent Electro act wants to elaborate on their strain of thoughts to articulate their worries and fears even more precisely. They return to the centre of "Capitalism TM" – only to rigorously rethink and reinvent this epic body of work.
Rotersand have always been a diametric antithesis to todays' empty club music – ever critical, intelligent and closer to philosophy than to working off all those scene related clichés. That's exactly what makes the sister release to "Capitalism TM", "Hey You" so strong. So furious. Along-side an armada of close colleagues Rotersand rework that hybrid of an Electro colossus with fierce dedication and a clear vision. High quality face lifting, that is what they have done to their songs. Their own reworked versions of "Hey You" or "Not Alone" boldly defragment the tracks only to reassemble them again with cunning, precision and zeal. This is so much more than a remix. It's a completely new perspective on some of the most sublime moments in recent Electro history.
What's making this remix album even more special is the somnambulistic certainty with which all the other acts and artists interlace the original aura of this seminal record into their versions. Melodies between desperate hope, cynical realism and a profound melancholy, choruses to kill for and an entire arsenal of potential club bangers dominate the original body of work as well as this revamped album, underlying more that anything what stellar level the songwriting qualities of Krischan Wesenberg and Rascal Hueppe have reached by now. Acts explore the periphery of the electronic world and add to this dense, holistic sound universe their own attitude and fingerprint. Electronic music, yet made by humans. Artificial worlds, yet brimming with life. This is also what sets "Hey You" apart, thus for now closing the "Capitalism TM" cycle. Its melodies, arrangements and messages, however, will continue to spread through the ether.