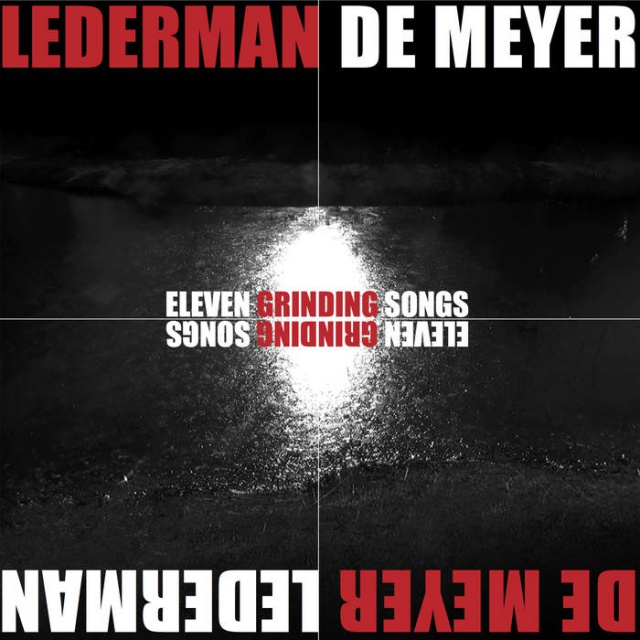 Lederman & De Meyer - Eleven Grinding Songs
2018-06-23
(
News
)
Lederman & De Meyer is the amazing and unexpected artistic fusion of two prominent figures from the cult Belgian electronic music scene. Talented and humble musician and producer, Jean-Marc Lederman composed lots of music for movies and video games under various pseudonyms and collaborated with a plethora of artists including Alain Bashung.
On the other side, author and performer Jean-Luc De Meyer, started his career with Underviewer before joining Front 242 from 1981 and collaborating on record or on stage with many other artists. His unique and so characteristic voice is unmatched and instantly gets recognised by any true self-respecting EBM-industrial-electronic music lover.
On their "Eleven Grinding Songs" debut album, Lederman's keyboards are, as always, raspy, melodious and absolutely unpredictable, making it hard to imagine what direction each title will take. Songs starting with peaceful atmospheric intros grow into thick and excited cuts ("Atoms In Fury", "Heartbeat"…) while other straight binary dance tracks gradually morph into complex and rich tunes widening the stereo image spectrum to the maximum ("Back To Nature", "Tout Me Fait Rire"…).
These quite eclectic and uncompromising song arrangements appear to be the perfect fertile ground allowing De Meyer's dense and inhabited voice to unfold across different registers going from pure icebreakers to boiling volcanoes through melancholic whispers and other poetic grunts. The texts are dark and introspective, punctuated by sarcasm and self-mockery. And the care given to the lyrics definitely sets this project apart, miles away from the overused "first-degree" universe of standard alternative electro / EBM bands.
Among the album highlights we can definitely mention "A Tribe of My Own", "Flowers and Birds and Bees" and "Not Really There", three dark, oppressive yet very danceable tracks all bound to become new anthems in the best darkwave clubs.
"Eleven Grinding Songs" pushes human in front of his anxieties, his deviances, his obsessions, his beliefs, his hopes and his defeats. A poignant and fascinating mechanical deconstruction jointly orchestrated by two artists reaching the top of their art.
"Eleven Grinding Songs" also comes out as a black vinyl edition strictly limited to 300 copies worldwide (including a carton sleeve CD edition with the same track-list). The album also comes out as a collector double-CD limited edition with an 11-track bonus disc with 4 exclusive additional songs plus 7 remixes or alternative versions.

2nd face - Nihilum
2018-06-21
(
News
)
With his 2017 debut "Nemesis", 2nd face was newcomer of the year amongst many dark industrial fans. Likewise, the media praised Vincent Uhlig's project for its compelling music, a hybrid of old and new school industrial with an excellent sound. The latter stems from the fact that the studio crack from Mainz, Germany, is a professional engineer, working with an arsenal of current synthesizers as well as models that are 40 years old.
Now his new EP may be titled "Nihilum", meaning "nothing", yet don't be mistaken: The a-side, contained in two versions is a consummate burner, uniting harsh basses with acoustic samples and compelling vocals. Club drive meets intense drama, raising expectations for the forthcoming studio album.
The other three tracks 'Long Live Humanity', 'Nuclear Winter Is Coming' and 'Blind Wanderer' seem controlled in comparison, but no less show how the artist has progressed: Uhlig proves to be stylistically more diverse than his first record made you believe. 2nd face's second strike will be even deadlier!
Please note: The "Nihilum" EP is limited to 1000 copies only!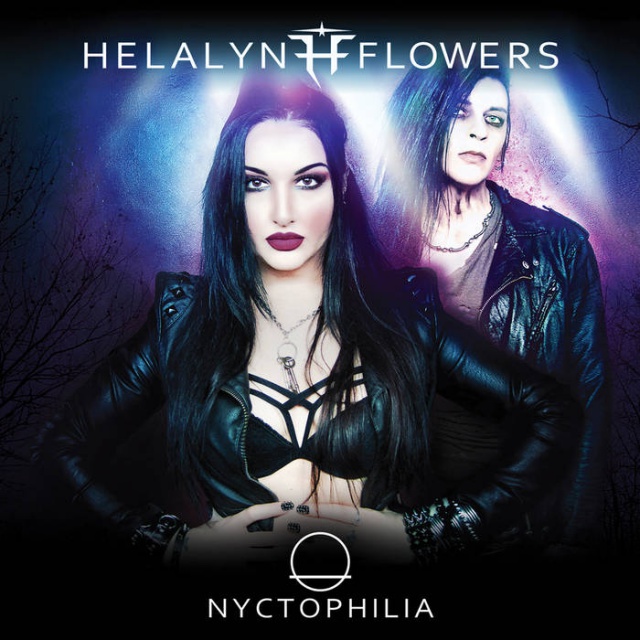 Helalyn Flowers - Nyctophilia
2018-06-19
(
News
)
Dear angels of the night, if like us you feel like belonging in the dark and feel so misunderstood by those people around you who find you sad, strange and even dangerous when they see you aimlessly wandering off late at night. We invite you embracing the Empyrean of darkness through Helalyn Flowers' 5th studio album. The ultimate result of long creative night sessions in the band's own studio in Roma - Italy.
With "Nyctophilia", Maxx and Noemi share their addiction to the night and carry us in their very own surrealistic nocturnal world where you will rapidly feel comfortable, far away from the daily routine, opening your mind to a unique mosaic of colours and emotions, plunging you into a sonic time tunnel sucking the 80's New Wave moody catchy melodies and reinjecting them into a 21st century cyber industrial futuristic landscape, the whole reflected by Helalyn Flowers' unique sonic kaleidoscope.
Strong from his constantly improving meticulous production skills that he could obviously solidify and refine throughout the previous albums recordings, Maxx intelligently revisited the aggressive hi-energy spontaneity of his early songs from the band's 2007 debut "A Voluntary Coincidence" and fused it with the obsessive strength and vicious catchiness of the last "Sonic Foundation" opus.
"Nyctophilia" kind of sums up Helalyn Flowers' stunning and quite eclectic discography while bringing it up to the next level. Wild mechanical industrial beats and sinister addictive synths blow an icy blast on the unique lush and revolted female vocals of Noemi Aurora. Fire and ice unite for a tour de force of high-impact sonic impressions and in-depth exploding emotions.
With "Nyctophilia", the alluring Italian duo offer us an escape from our basic down-to-Earth lifestyle towards the exciting darkside of the world where we acquire a deeper confidence with our own personal demons and turn them into sources of inspiration feeding our creative flow.
Helalyn Flowers' new album has absolutely all the ingredients to apply for becoming one of the best electro pop rock albums of the year 2018!
The limited edition of the album holds a 12-track bonus disc featuring 3 amazing remixes by the band itself revealing the impressive ability of Maxx to mutate his own dark songs into forceful club anthems! Add to this a sonic orgy of remixes of the band's last club hit single "Kamikaze Angel" rendered in the most varied styles ranging from hard dance to pop rock through lo-fi electro and other future electro. Last but not least, a very alluring duet on "Beyond" with the enigmatic Imjudas, Maxx's very own and promising dark pop solo-project whose debut album is expected later this year...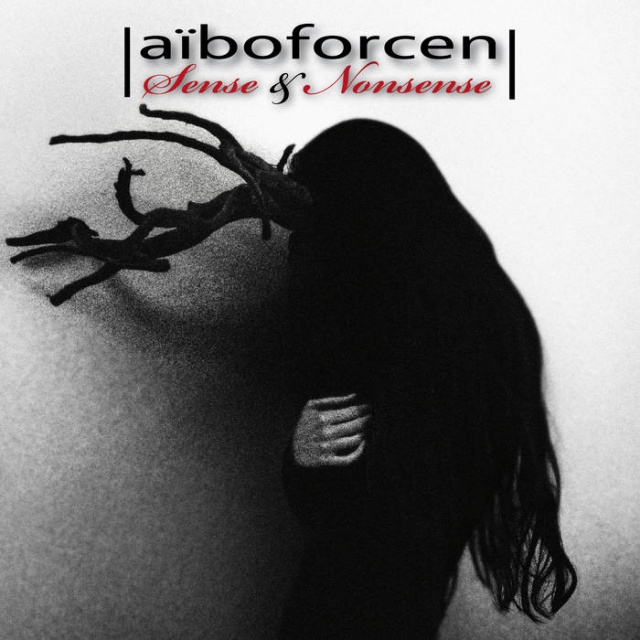 Aiboforcen - Sense & Nonsense
2018-06-17
(
News
)
It's 7 years after the last "Dédale" album, that Belgium's cult dark electro act Aiboforcen now returns with their 6th full length album "Sense & Nonsense".
Still mostly centered today around the intriguing personality of mastermind Benoit Blanchart and the enigmatic female singer Patrice Synthea (Regenerator lead singer), Aiboforcen once again could not resist collaborating with an impressive and more than promising list of special guests on this album!
Starting straight into it with what could be Aiboforcen's best song ever, the poignant and electric "We Woke Up The Dragon" features the extraordinary vocal talent of Jean-Luc De Meyer (Front 242) who lends his unique voice on not less than 3 songs on this album, including a surprising upbeat EBM cover version of Front 242's "Loud" and the more atmospheric and darkish "The Arrival".
All in all, Aiboforcen remain faithful to their characteristic mixture of low-tempo complex dark eletro arrangements with straighter modern up-beat synth- / body-pop songs. A melange which appears to be more than efficient when we consider that the band manages here to follow a meticulous artistic conceptual red line around contradiction, sense and nonsense while aligning such diverse songs as the oppressive "We Woke Up The Dragons", the future pop club hit "Come Clean" featuring Patrice Synthea at her best and especially on the moody dark trip hop "Tears".
Aiboforcen confirm once more to be a band who do not care much about any current music trends and favour taking the time they need to deliver another high quality album of dark melodic electronic music…
The limited edition of the album comes out with a 13-track bonus disc entitled "An End Unto Itself" revealing some 3 exclusive non-album tracks.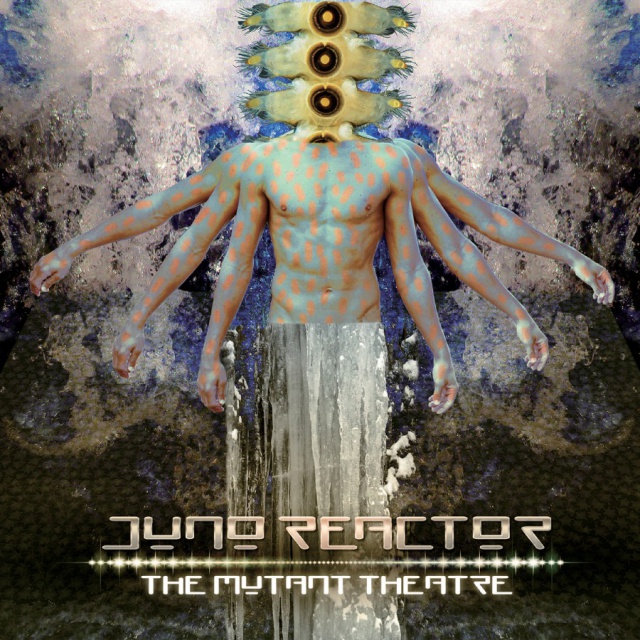 Juno Reactor - The Mutant Theatre
2018-06-15
(
News
)
From the back streets of London to Hollywood blockbusters of the Matrix, Juno Reactor's story is ever evolving. Ben Watkins aka Juno Reactor is constantly exploring new areas visually and musically, evidenced by the new album "The Mutant Theatre" (also the name of the new live extravaganza).
"The Mutant Theatre" is a resounding achievement from one of trance's most innovative, pioneering artists.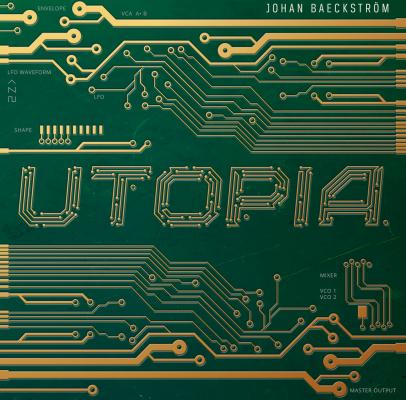 Johan Baeckström - Utopia
2018-06-13
(
News
)
Johan Baeckström, previously most well known as part of the electronic pop duo Daily Planet, made a highly acclaimed debut as a solo artist three years ago (2015), with the album "Like Before". Critics and fans praised the song material as well as the fact that Baeckström not only is a great synthesist and producer, but apparently also a vocalist to be reckoned with.
Finally we are glad to announce "Utopia", Johan Baeckström's brand new second solo album. The title track from the album was released in April and gave a good hint about what to expect from the album – Baeckström's characteristic electronic sound, weaved around strong melodies in a perfect mix of fast, slow and mid-tempo songs. The perfect electronic pop album.
Released as a limited edition CD, 500 copies worldwide, hand-numbered.