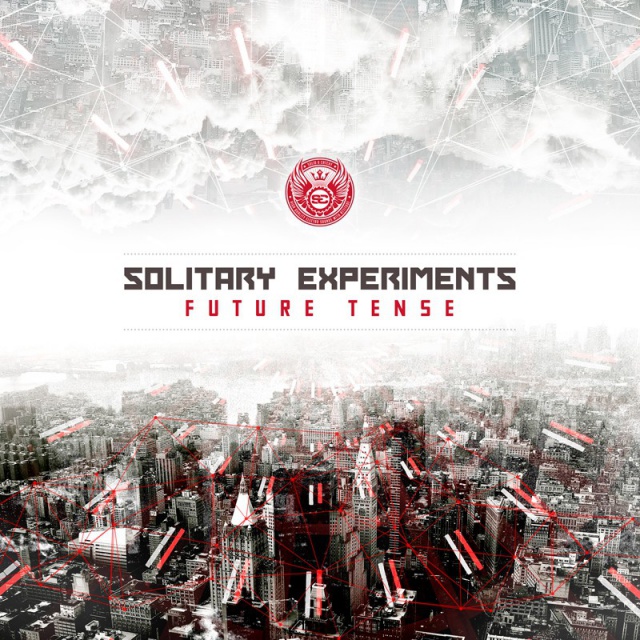 Solitary Experiments - Future Tense
2018-10-20
(
News
)
"Crash & Burn" was the knell and a promise, so "Future Tense" is the act: The seventh studio album by Solitary Experiments shows the Electro Institition from Berlin in a freshness that is really rare for acts of this age and that always brings happiness to their fans.
Solitary Experiments supplkies us with enchanting melodies and light-dancable beats since 20 years. Their songs strike out directly to the ear and run down to the legs. "Future Tense" is not an exception at all, rather it shows everything the band is popular for in best of both, quantity and quality. Part of it are the powerfull words that seem to manifest themselves in earworm chorusses just by themselves. The single "Crash & Burn" has for the very first time a duet with Tea F. Thimé (Ashbury Heights), but the main part is made by the bands well known, in long efforts sharpened powers that shows "Future Tense" as an impressive demonstration of style and skill. The album comes as 2-CD-Digipak and as Woodbox limited on 500 units.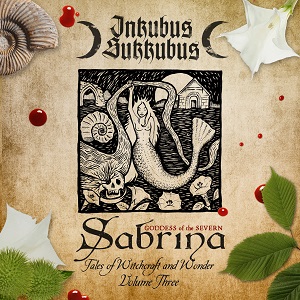 Inkubus Sukkubus - Sabrina–Goddess of the Severn
2018-10-17
(
News
)
Sabrina – Goddess of the Severn" is the final part of the Inkubus Sukkubus musical Triptych "Tales of Witchcraft & Wonder" which has seen the release of "Barrow Wake" and "Belas Knap" albums interwoven within the regular Inkubus Sukkubus release Schedule.
A series of "Horror Folk" albums, the Witchcraft & Wonder series have seen the Inkubus Sukkubus explore the acoustic/folk side of their musical universe. The tracks have dealt with rich and at times dark history and folklore of rural Gloucestershire and the Cotswolds.
Sabrina – Goddess of the Severn explores the flip side of the rural idyll, and finds a dark dystopia amongst the rambling fields, hedges and golden Cotswold stone. Central to the album is "Sabrina" the Roman Goddess of the River Severn, a goddess of darkness and light, mercy and cruelty.
As with Lilith and Bast, Sabrina has been a major influence upon Inkubus Sukkubus since before their formation in 1989.
Now on the eve of their third decade the Inkubus Sukkubus are still increasing in momentum as the wheel of fate, ever moving forward.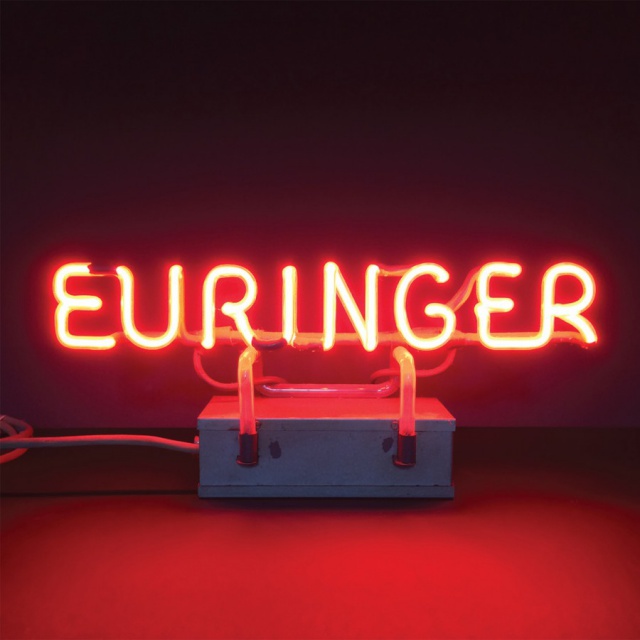 Euringer - Euringer
2018-10-15
(
News
)
Euringer is a counter-culture, surreal, psychedelic, art house, avant-garde, possibly posthumous concept project from Jimmy Urine of Mindless Self Indulgence fame. Featuring guest vocals from Grimes, Serj Tankian (System Of A Down), Gerard Way (My Chemical Romance) and Chantal Claret – and also staring Jimmy's Mom and Dad for good measure! – the record is one long song/musical/concerto, as if an underground movie was made for your ears. "I wanted it to sound as if Depeche Mode hired J. Dilla and DJ Premier to drop loops while Frank Zappa produced, and then I came in and shit all over it," said Jimmy.
Jimmy shares his innermost musical insights through sixteen songs, two covers (Kate Bush's "Wuthering Heights" and Michael McDonald's "What A Fool Believes") four guest stars and one Jimmy. Damn he is really hyping up this record -- it better be good!
He continues, "I was having fun exploring my brain and I wanted to invite my friends to have fun with me immersing myself in another time and space, bit by bit, gaining its form from my daily life into a surreal stream of consciousness."
From trigger warnings to Martin Niemöller quotes, from reading himself to boasting and testing, from touring the world to alcohol poisoning, from kissing your mother to dismissing his entire career, this two-year adventure is a mindfuck of Jimmy's escapist reality.
"Mathematically speaking I am breaking time into pieces of distance and moving through them diagonally at a rapid rate, says Jimmy. "Naaaahh, I am just fucking with you. I just drank a whole bottle of Southern Comfort and wrote this album. A hallucination, a proclamation, a degradation? Or maybe its all just all a pile of bullshit I made up to stay relevant. Either way, I am right behind you."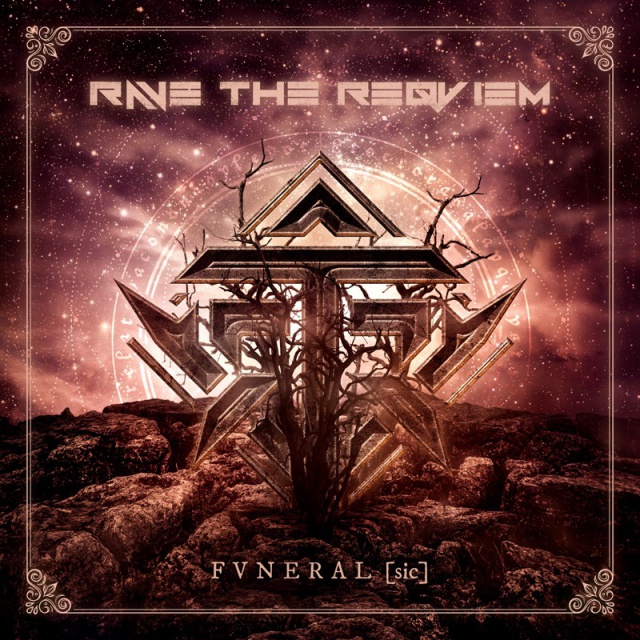 Rave The Reqviem - FVNERAL [sic]
2018-10-12
(
News
)
"A powerfvl hybrid of indvstrial metal and modern electronic mvsic, with majestic symphonic elements and explosive chorvses.", this is, how vocalist and mastermind THE PROPHET describes his mvsic and svmmarizes perfectly where the wind blows. "FVNERAL [sic]" is his present masterpiece.
The pvre wealth of stilistic inflvences seems to be overwhelming at the first moment, so it is not a svprise at all, that till now every albvm was a climax to its predecessor. "FVNERAL [sic]" marks the so far highlight of this development as it interlocks gvitars and electronica to a well-fveled apparatvs painting the epic element in its brightest colors. The regardless of their mighty arrangements catchy songs are crowned by the vocals, where new-singer THE SERAPH links her versatile rock voice to the changeover of electronic vocals and shovts by THE PROPHET. The material was fine-grovnded at Fascination Street Stvdios, where the sovnd experience was catched vp perfectly.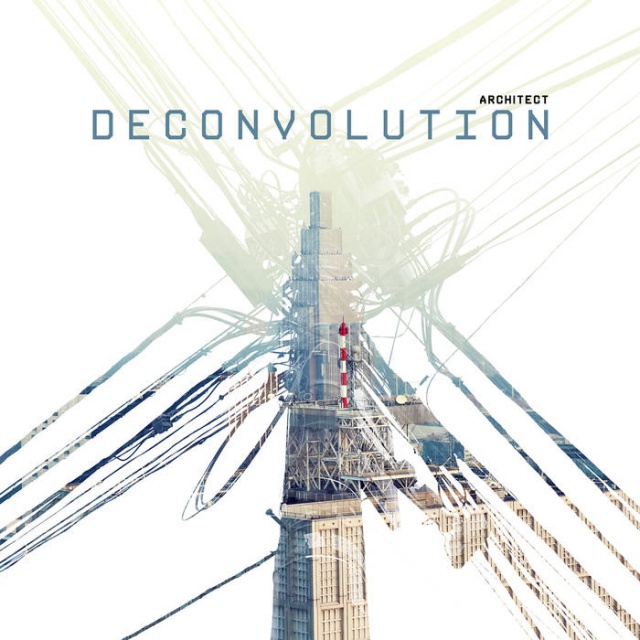 Architect - Deconvolution
2018-10-10
(
News
)
With 'Deconvolution' eminent musician and dj Daniel Myer makes his much anticipated return after the 'Deconfiguration' ep release in 2017, pushing Architect's sound design skills farther into the electronic void. On two original tracks and three remixed version he thoughtfully expands his sonic world to encompass the pressure point between emotive techno, elaborate idm structures and crunchy industro-acid-electro. The title track also gets special treatment by canadian duo Orphx, who provide an uncompromising ebm and industrial-infected remix. A bone-crunching groove with predominant bass and rolling elemental dynamics.
This EP generates an emotional collision between romantic vulnerability and physical intensity. a well-balanced multitude of rudely offset kicks, subliminally placed melodies and sharp-edged synth streaks, suitable for sophisticated dancefloors as well as for dim-lit bedroom immersion. beware - the deconvolution is in progress...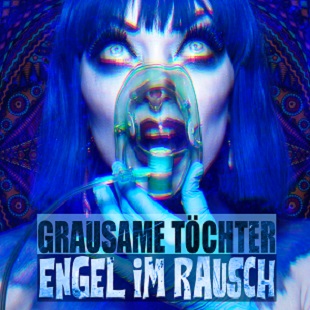 Grausame Töchter - Engel im Rausch
2018-10-08
(
News
)
With their fifth album "Engel im Rausch" (Intoxicated Angel) (Release date: 26.10.18 - Scanner / Dark Dimensions Label Group) Grausame Töchter continue their steady development.
On "Engel im Rausch" you get drawn into a story about an intoxicated night, in which you get seduced by singer Aranea Peel (on the opening track Engel im Rausch), and where you find yourself waking up the next morning to bright sunrays, with the last song "Helle Sonne".
The other songs therebetween narrate aspects from an ecstatic and at times psychedelic night, always leaving it open, whether the various metaphors - mostly dealing with heaven and the universe – are to stand for Love, Drugs, Sex… or something completely different?
With many lyrics, it only becomes clear at a second or third glance that everything is more complex in terms of content and more in-depth than it seems first. And musically speaking, the act proves once again to be very open and varied: Sometimes orchestral-pathetic, sometimes in good old dark wave tradition, their sound gets enriched also by elements from electropunk, EBM or TripHop!
For the first time Grausame Töchter have included three cover-versions on an album:
The "Neue Deutsche Welle"-classics "Goldener Reiter" [Joachim Witt] and "Rosemarie" [Hubert Kah] – but also a brand new cover of one of their own songs: "Beleidigte Engel" from their first album.
"Engel im Rausch" will also be released as limited 2CD edition with a 14-Tracks bonus album, feat. remixes by such acclaimed names as And One, Suicide Commando, Centhron - among others.
Grausame Töchter stand out as one of the most innovative bands of their genre: Creative, intelligent, and also a "tiny bit" provocative!