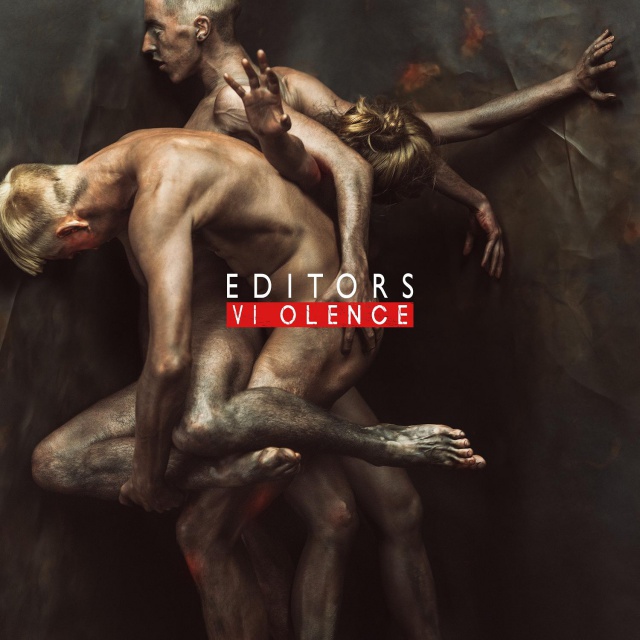 Editors - Violence
2018-03-07
(
News
)
British band Editors release their next album - "Violence".
A dizzyingly bright, yet barbed opening salvo, 'Magazine' marks an intriguing stylistic shift for Editors. The single, the band's first in three years, is an anthemic pop song that savagely attacks the empty gestures and posturing of those in power. Built around a rousing chorus, swelling keys and crunching, industrial chords, 'Magazine' is a muscular, dynamic call-to-arms. Sure to whet the appetite for 'Violence' and strike an emotional chord with their legions of fans, 'Magazine' demonstrates an ambition from Editors that their latest work is destined for the biggest stages this summer.
Talking about 'Magazine', Editors frontman Tom Smith says ''Magazine is a pointed finger aimed at those in power...some corrupt politician or businessman...a character, and a tongue in cheek poke at the empty posturing and playing to the masses of the power hungry."
'Violence' is the sixth album from Editors, and follows 2015's acclaimed top 5 'In Dream'. It is produced by Leo Abrahams (Wild Beasts, Florence & The Machine, Frightened Rabbit) and Editors with additional production from Benjamin John Power (Blanck Mass, Fuck Buttons) and mixed by Cenzo Townshend, except 'Hallelujah (So Low)' mixed by Alan Moulder.
The 'Magazine' video was shot in Amsterdam by renowned photographer, director and long term Editors collaborator Rahi Rezvani.

Inkubus Sukkubus - Vampire Queen
2018-03-05
(
News
)
In 1997 Inkubus Sukkubus released the album "Vampyre Erotica", the album was to see the band propel themselves, to a higher level & contained many of the bands most popular tracks. The Album represented many aspects of the multifaceted Inkubus Sukkubus, and led the listener into a decadent universe of dark romantic lust, portraying. The album heavily influenced by the "Hammer Horror" films of the late 1950s and early 1960s which portrayed the vampire as a beautiful, sexual and yet, tragic being. The location for the story was always a fictional hyper-Bohemia, and then to the melting pot was added a hint of sadomasochism, a pinch of humour and an ample serving of cleavage.
With their new album "Vampire Queen", Inkubus Sukkubus once again visit the Vampire Realm a Realm which is dark but not aphotic. It is a domain full of sensual passion, the dead resurrected, supernatural temptation and all of it in vibrant Technicolor. The band once again explore the sexual vampire in "Bathory", "Vampire Queen" and "Angel of Lust", the dark romance continues with "Let the Night Last Forever" and "In the Darkness and the Rain" but then move on to a medieval apocalyptic nightmare with "Here Come the Dead" which chronicles the plague of revenants of the middle ages, the band continue to traverse this Brugelesque and dreadful landscape with "Angelus Mortis" which sees the Angel of Death cutting a swathe through humanity as the Black Death. The Band eventually returns to slightly more familiar territory with "Nature Child" and "Wolf Boy", but not before passing through a shady netherworld for "Dancing the Night Away". All in all, "Vampire Queen" is essentially a return, not only to the Vampire Realm but also to the familiar Inkubus Sukkubus heavier Rocky style for which the band is best known. "Vampire Queen is a delight of Glamour Horror".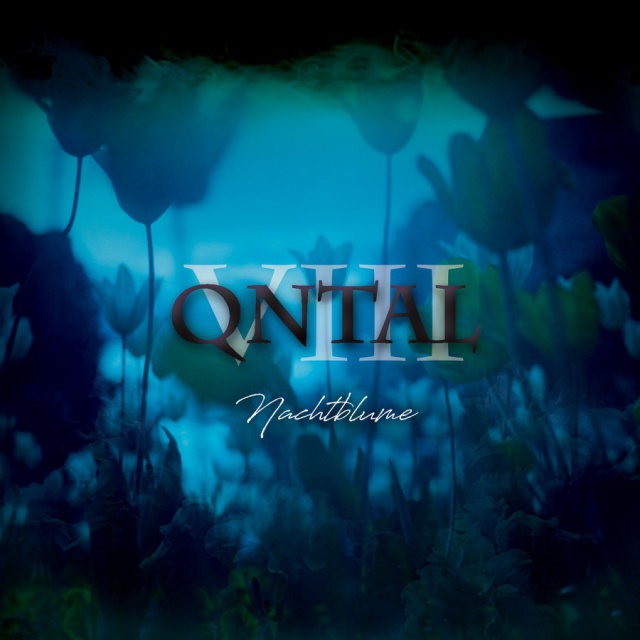 Qntal - Nachtblume
2018-03-01
(
News
)
Praised by both critics and the public alike, Qntal has masterfully blended medieval melodies, languages and instruments with elements of modern electronic music.
Over the span of two decades and seven albums, the band has become one of the most popular in the medieval music scene.
Qntal's unique electro-medieval style is on stunning display with the captivating, beautiful new album "VIII - Nachtblume".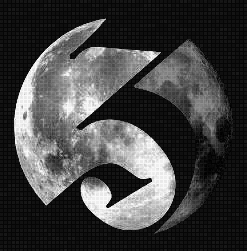 Third Side in the Moon's is coming back
2017-12-28
(
News
)
TSK
After half year break, radio program "third side in the moon's" is coming back!
Don't forget!
Polish Radio, Third Programe, FM and Broadcast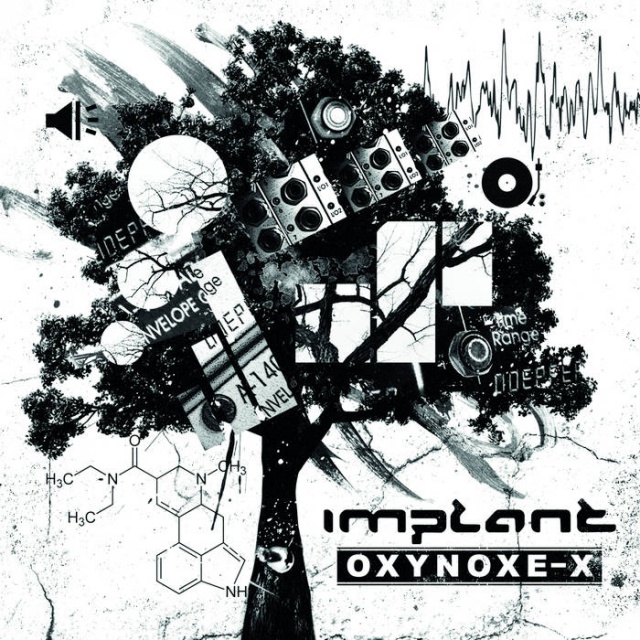 Implant - Oxynoxe-X
2017-11-22
(
News
)
Four years after "The Productive Citizen", IMPLANT is back with their new full length release "Oxynoxe-X". This album is the output of a tedious "write-delete-rewrite" process. The band set the bar very high and we hear it! Although these new tracks got stripped to the bone, they still feature an impressive richness of sound layers and musicality. And we indeed still recognize the IMPLANT characteristic ingredients which are all in there: danceable beats, parasitic sounds, melodies which settle in your ears like worms and the harsh vocals of Len Lemeire who once again spits his bile on our modern high-tech society in his quest for some balance and oxygen herein. "Oxynoxe-X" is not only IMPLANT's 10th album, but it's also a wink to one of the pioneers of electronica dance.
The album also comes out as a limited edition with a bonus disc full of exclusive new material that can be considered as an integral part of a double-CD release. These bonus tracks were mostly inspired by modular synthesizers - which are very new in IMPLANT's studio arsenal – and their unique and almost abstract way of creating. If the machines were still "on the leash" on the main album songs, they here got the freedom taking the lead… And the result is a strong highly visual dark sonic trip making allusions to pioneers of experimental electronics. Ideal listening position to this bonus disc is definitely horizontal.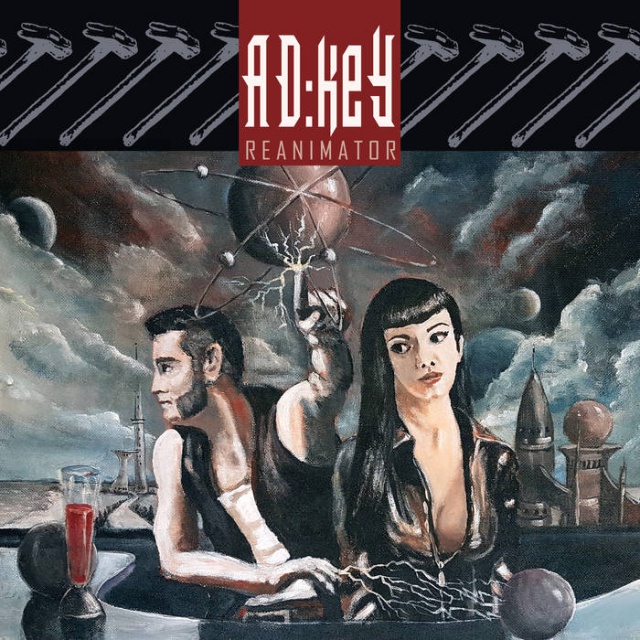 Ad:keY - Reanimator
2017-11-15
(
News
)
"Ad:keY" is back on planet Earth for their 5th studio assault. Their mission on this new 13-track album is perfectly summarized in its one-word title "Reanimator": The Berlin-based AD:keY duo will reanimate our bodies and brains, blowing away the dust from our daily routines, insufflating a breath of positive vibes into our greatest hopes and dreams, and inviting all of us with a clear critical position to act and do something in life for the future of humanity and the universe… "We live here, we live now, we celebrate it" being their new motto!
Musically, the duo stays faithful to its characteristic style while continuing widening its sonic spectrum and expanding its production skills and songwriting quality level. AD:keY stands for hi-energy positive EBM work made of stomping beats, muscled bass lines, addictive melodic electro sequences and clear powerful (mostly German) vocals. And the vocal duality of Andrea's shouting leads and Rene's clear backing vox which made AD:KEY stand out as unique and original on the "old school Electronic Body Music" scene, reaches here an amazing symbiosis giving all its force and strength to this stunning album.
"Reanimator" is a non-stop EBM pumping machine