Merciful Nuns - Anomaly X
2018-04-03
(
News
)
The Merciful Nuns' final album concludes a memorable journey through time, space and the unseen. Like its predecessors it explores the hidden mysteries, encouraging the listener to engage with the subject matter on levels beyond the obvious. Impressive in its artistic execution; as we have come to expect from the The Merciful Nuns' mastermind Artaud Seth, the album's lyrical content reveals insights gained from years of fastidious study and testament to Artaud's meticulous approach to his creations.
Neo Alpha Genesis
opens with a haunting echo of the ethereal culminating in a profound reminder that "…man is God!" before heading into a powerful beat laced with delicate guitar work and Artaud in commanding fashion delivering a prophesy or perhaps a warning… in any case a song destined to be a crowd favourite during live shows. A subtle yet distinct transition into
Golden Dawn
changes the tempo into a more contemplative mood, building into a powerful hymn underpinned by changing rhythm, building slowly into a crescendo surmounted by a most distinctive signature riff which lingers in the memory long thereafter. The song delivers an assessment in which Artaud's capacity to immerse himself in the theme at hand is succinctly revealed, he absorbs its essence and recognises the hidden mysteries for what they are; never before as prevalently displayed as in the whole concept of
Anomaly
in general and this song in particular.
Saturnalia
is an epic expose of transcendence into ancient mysticism and its perpetuation. It opens with a mesmerising hypnotic beat that pervades the song throughout various changes in pace and rhythm from calm and measured passages into pure aggression;
Blue Lodge
is a courageous foray into the exclusive world of still operative secret societies.
Anomaly
(Part 1: Moon Water - Part 2: Crack in the Universe)
delivers a true opus that leaves much food for thought. Expansive layers of sound accompanied by a sombre voice moving through as many layers of emotions as the music itself; the album's longest track manages to retain its momentum throughout and will resonate with the listener on many levels, atmospheric and deep, philosophical even.
The Pyramid
marks the final chapter and takes us as deeper into Artaud's mindset as never before; a slow and hauntingly beautiful track inspired by a Charles Baudelaire poem and evidently of personal significance… it has a certain finality as it fades into poignant nothingness.
This album will grow on its audience, a delightful and rare ingredient in present times indeed. One cannot help but admire the carefully choreographed soundscapes and his exquisite eye for detail. If it should turn out to be Artaud's final album in this genre then
Anomaly X
will prove to be an epitaph worthy of his legacy – epic, laced with emotions, intellectual depth, and a tour de force through the past and present.

Lebanon Hanover - Let them be Alien
2018-04-02
(
News
)
It's been almost six years since the release of the band's critically-acclaimed debut album "The World is getting colder". Since then the half Brit-half Swiss duo have established themselves as one of the most powerful and successful genre-defining acts throughout Europe, scoring 5 heart-throbbing albums and numerous performances all around the world, making them
the
most successful bands of the cold wave / minimal wave scene.
Exploring the sonic and emotional range that the audience have learned to expect from Lebanon Hanover, "Alien" is built up in emotional vocals, liquid chords, dramatic keys, and distorted digital waves where the duo recalls the eerie clouds of industrial and goth 1980's. The album depicts the dark honesty and profound feelings of two alienated personas with true romantic hearts yet feeling socially unrest. In each track, William and Larissa tell a different story which will sweep the audience through a deep, conscious, continual and wistful trip, and ultimately keep them anchored in feelings.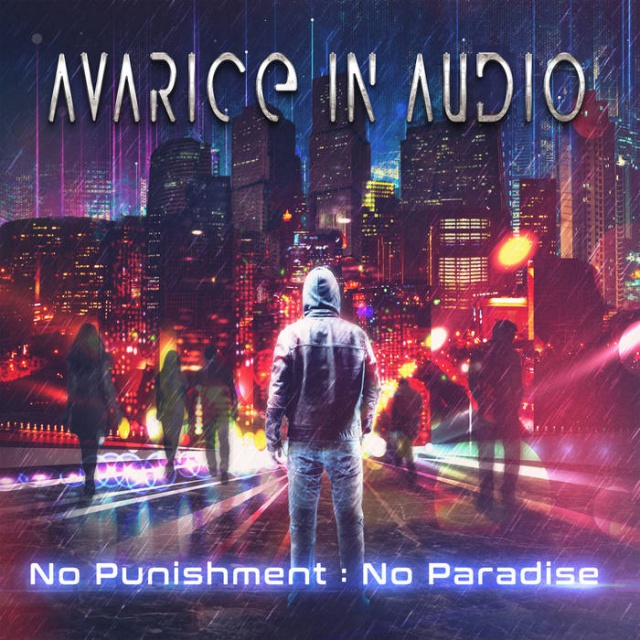 Avarice In Audio - No Punishment : No Paradise
2018-03-30
(
News
)
Avarice In Audio return after two years to deliver "No Punishment: No Paradise", their 3rd full length studio album. Once again showing conventional musical practices, this record has been built from the ground up, shunning the polish of previous works in favour of a more visceral, raw and unapologetic sound. Gerry's devilish screaming has never sounded so good once paired with Ben's stellar vocal range of Gregorian era chanting, punk rock style singing and his own screams in unison.
The songs this time around are much more "Australian" in style than ever, with synthpop style instrumentals meeting Lawrie and Ben's skilled guitar work, both blending in grungy rhythms and soaring solos mixing in with the electronic layered production.
Featuring many collaborations "No Punishment: No Paradise" is undoubtedly harsher, dirtier and harder than any previous Avarice In Audio output so far, while still holding on to the band's key sound characteristics including infectious synth melodies, vicious vocal dualities, groovy basslines, a modern electro production style and overall noir atmospheres. A true hypnotic tour de force of dark elektro industrial straight into your brain for the absolute sonic punishment before redemption…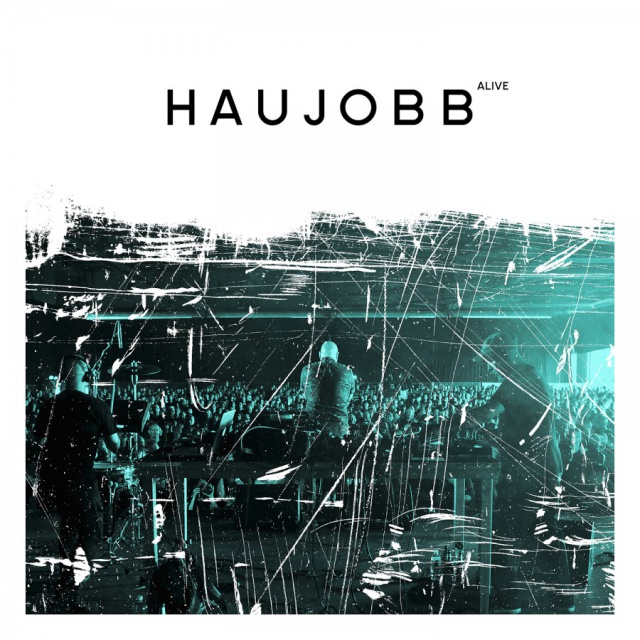 Haujobb - Alive
2018-03-26
(
News
)
Haujobb is a German musical project whose output crosses the electronic music spectrum.
Haujobb brings a range of electro, noise, IDM and techno into the more mainstream electro-industrial realm.
"Alive" is a career-spanning collection of the band's most beloved songs, recorded at various recent concerts throughout Europe and stands as a testament to the band's live prowess and unique creativity.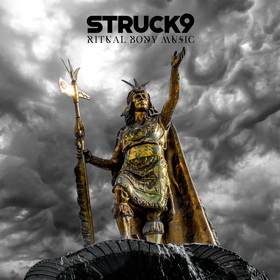 Struck9 - Ritual Body Music
2018-03-23
(
News
)
Struck9 from Colombia, was consolidated in September 2008 after several years of contributions to other bands and continuing work on the Colombian Industrial and Ebm scene, a country highly receptive musically since the early 80's.
This project has strong roots in the Classic Oldschool EBM bands like Front Line Assembly, Signal Aout 42, Nitzer Ebb, Pouppée Fabrikk, Bigod 20, Front 242 were the most important original source for the band in addition to great writers such as Mao Tse-tung and other activists and revolutionaries against the political system.
Their latest release "Democracy" - 2010, has 9 varied tracks, which range from minimalist and tough anhalt EBM, to more hard hitting and more sound-filled tracks, with some modern EBM influence, and sometimes a little techno. This release also has a great remix from Spanish anhalt EBM masters Tech Nomader.
And recently Struck 9 has released a remix album entitled "Default" which includes mixes from various artists, i.e. Equitant.

Spiritual Front - Amour Braque
2018-03-16
(
News
)
Five years after the 'early material' compilation album "Open Wounds", Italian 'suicide pop' trio Spiritual Front will finally release its all new album, "Amour Braque" via Auerbach Tonträger. French for 'Mad Love', "Amour Braque" is conceptually described as "a sincere and cruel analysis of what love/sex relations are, a path that switches between tenderness and rot". Formed in 1999 as the solo project of Simone H. Salvatori, Spiritual Front dubs its sound "catchy ballads for heartbreaker nihilist youth"; its Morricone-inspired neofolk channels art rock, tango, new wave and country influences through a modern lens. Spiritual Front's unique musical identity is a reflection of Salvatori's savoir-faire which sees the frontman as a sort of Machiavellian play-boy, merging Las Vegas-esque pomp and stomp with a surly suggestiveness, lending the band's sound a hedonistic flair. The lyrical themes shared by Salvatori deal with issues such as searching for self-identity, sexuality, harsh realities and angry break-ups, each tinted with sarcasm, nihilism and biting humor. In its time as a band, Spiritual Front has contributed to the soundtracks of the TV series "Las Vegas" and the motion picture "Saw 2" as well as independent films, theatre productions and modern ballets.
"Amour Braque" is Spiritual Front's sixth full-length album. The record combines gloomy alternative rock, dark folk and chamber pop with standout 60's blues rock vibes. Featuring striking cover art by cult surrealist artist Saturno Buttò, "Amour Braque" features guest musicians Matt Howden, King Dude, Client and more.