Ost+Front - Dein Helfer In Der Not
Artist:

Galleries:

Last topics on forum:

Archive: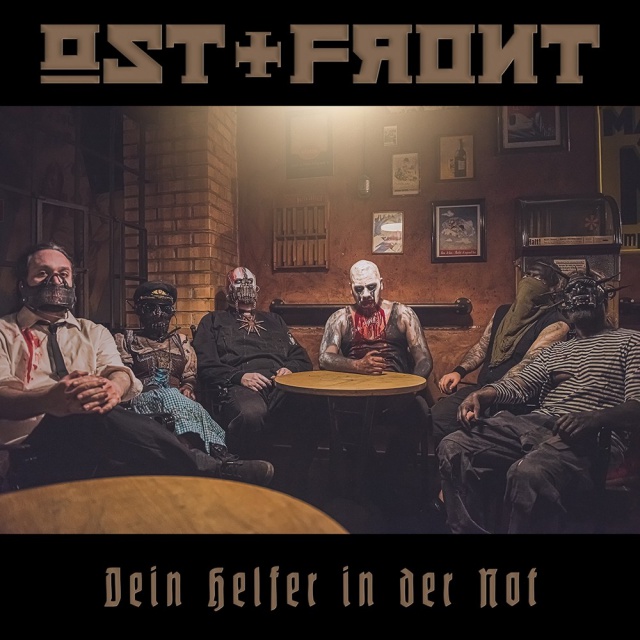 Thundering guitars, marching beats and blazing lyrics – Ost+Front celebrate their own trademarks and impressively demonstrate their leading position in the Neue Deutsche Härte genre.

"If you want Ost+Front, you'll get Ost+Front. Always on the highest level. Always at the limit!", singer Hermann Ostfront sets direction. The band delivers and shows full strength on "Dein Helfer in der Not". At the same time they send their fans a clear message in those weird times: "With this album we want to reach out to you, take your hand and help you getting back on your feet. We are Ost+Front – your helpers in times of need!" While other bands lose bite over time, Ost+Front show their teeth: "Dein Helfer in der Not" is pure adrenaline for the continuously growing fan base and a provocative piece of art, that for sure not everybody will enjoy. Between morbid tales and observance of society the songs play with the listeners expectations and are tough material while still being catchy: "We are the mirror of society. The abysses of humankind, social grievances, sexual limits - we dare to say that out loud. This album is a documental masterpiece of its finest.", Hermann comments. "Dein Helfer in der Not" will be released as regular album CD, 2-CD Digipak with additional tracks and remixes, limited 2-LP as well as limited box edition including the Digipak version, hip flask, emergency set, a face mask, a hand numbered ownership certificate signed by the band plus an additional bonus CD of exclusive songs.
Available from 31 July 2020 by Out of Line.
Tracklist:
CD1
1. Geld Geld Geld
2. Schau ins Land
3. Honka Honka
4. Sex, Schnaps und Gewalt
5. Ikarus
6. Was einmal war
7. Mein Eigentum
8. Schwarzer Helmut
9. Die Räuber
10. Porco Dio
11. Zaubertrank
12. Frauenzimmer
13. Untermensch
CD2
1. Viel Spaß beim Sterben
2. Roter Bau
3. Der Anfang
4. Mein Eigentum - remixed by She Hates Emotions
5. Sex, Schnaps und Gewalt - Dickpik Remix by Yellow Lazarus
6. Ikarus - Facing the Gallows Cover Version
7. Mein Eigentum - Eggvn Remix
8. Schwarzer Helmut - Solar Fake Remix
9. Geld Geld Geld - Geld Hell Geld Remix by Amduscia
10. Mein Eigentum - GROOVENOM Remix
11. Geld Geld Geld - Code: Pandorum Remix
12. Bluthund - Any Second Remix
13. Ikarus - Larva + JesucristoK Remix
14. Geld Geld Geld - Any Second Remix
Author:
hellium
Source: Out of Line / 2020-07-27 / News
Newest comments: