Premiere Concert - Tom Horn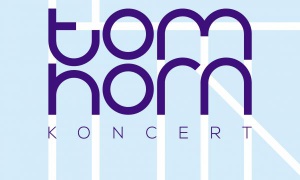 Reads: 1812 times
Galleries:
On Friday, 4th October, in one of the clubs in Wrocław, the premiere concert of Tomasz Rożek took place. It announced the first artist's album released after 10-year break. The artist uses the pseudonym of Tom Horn. Guest Room is released by one of the German factory. This electro pop project, combining also the elements of analogue and digital sounds, includes also Szymon Orłowski (bass), Pior Langner (drums) and Jacob A and Gosia Dziemitko (vocals).
This concert was the first one with the musicians mentioned above gathered together. There was a little bit stressful at the beginning, hopefully it didn't distract the musicians and they played a lot of good music.
Tom went mad with his keyboard and synthesizer produced by himself. Gosia provided a little bit of light into the music darkness and Jacob A performed, even twice, the awaited 'The Last Day'. As he admitted it's one of his favourite songs he has ever sung.
Specially for the event decorative panels were prepared which created a light wall. It was synchronised with music giving very original and interesting effect.
Unfortunately, apart from delight there were also some bad sides, however, not because of the band. It's quite sad to admit but the Polish audience is not yet ready for such music. Tom's creativity is brave and reaches high level and in our country there are only few artists under the headline of electronic music. Despite that the turnout was quite poor. Perhaps because Tom decided to release his material abroad. And that's a shame. I would truly prefer him to hit Polish market but in fact I sincerely support him in his Sturm und Drang to west.
Newest comments: