Project Pitchfork - Dream Tiresias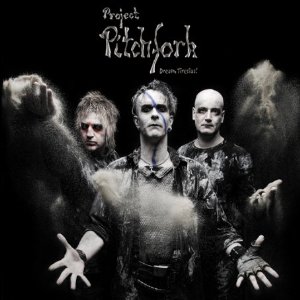 Reads: 3225 times
85%
Artist:
Galleries:
CDs catalogue:
Last topics on forum:
The German industrial/dark-electro band Project Pitchfork has been around for over two decades. Since 1994 every album released by the band entered the Official German Charts, and they have been nominated twice for an Echo Award. They toured extensively and played hundreds of shows all over the world, exciting the crowds in countries like Canada, Brazil, Argentina, the United States of America, Norway, Sweden, England, Belgium, The Netherlands, Poland, Spain, Italy, Greece, France, Latvia, The Russian Federation, Austria, Switzerland and of course Germany.
If I Could is a brilliant way to start this album it's catchy, and the vocals as well as the melody work really well. The instrumental in the middle of the song is very good and the song makes a poignant statement at the end with a sample of Steve Irwin. It leads nicely into Nasty Habit which is a fantastic song. Very catchy, love the synths also grows on you very quickly. The up beat feeling continues in The Tide which is by far my favourite track on this album. The lyrics are beautiful, its funky yet still melodic, leaving you with an uplifting feeling which is thoroughly enjoyable.
The pace of the album picks up as Promises reveals its self to be melodic with different synths and vocals style, keeping PP funkiness and catchyness. The chorus of this track is fantastic and makes it really enjoyable. Continuing with the up beat feeling Feel! has bright synths but its tinged with a darker feel having said that it works really well and makes it a memorable track.
They show their more mellow side with Passion which is a stunning track. It has beautiful synths and lyrics - as beautiful as darkwave can be which makes it one of my favourite tracks on this release. The same goes for Last Dream which keeps its up beat feeling too.
Its an interesting album and I would recommend it to people as an introduction to Project Pitchfork. This album definitely grows on you.
Tracklisting:


01.If I Could (The Beginning)
02. Nasty Habit (Second Dream)
03. The Tide (Third Dream)
04. Promises (Fourth Dream)
05. An End (Fifth Dream)
06. Your God (Sixth Dream)
07. Feel! (Seventh Dream)
08. Full Of Life (Eighth Dream)
09. Darkness (Ninth Dream)
10. Passion (Tenth Dream)
11. Despise
12. One Million Faces RMX
13. Last Dreams
Other articles:
Newest comments: