Sort by: Title


Add date


M'era Luna 2005
2005-10-09 /
Dobermann
/ Reads: 58174
We were supposed to set out on M'era Luna Festival at 9 p.m., but the bus was delayed for it was going from far away and unfortunately stuck somewhere on the way. I wasn't surprised by that anyway since so far I've always been late on every of the festivals...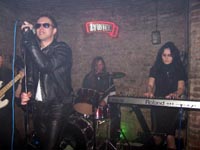 Deathcamp Project i The Act
2005-10-09 /
Attack
/ Reads: 8913
On the May 18th - during mini festival in Cafe Colomb in Poznan, there was another, after a year long break, concert of our favourite Poznan band The Act. With a new musiscian, bass guitarist, Daniel, Iza, Anton and all the rest have shown us a piece of good...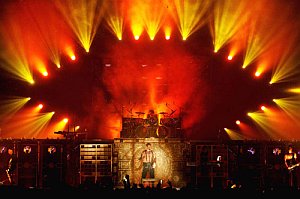 Rammstein
2005-10-09 /
Dobermann
/ Reads: 9685
With the pain in my heart [and neck :) ] I came back from the Rammstein's concert in Katowice. Obviously ,the concert took place in the club 'Spodek' and it was organized by the agency +++. I got to the hall at about 17.20, all the surroundings was already boiling...
Raison d'Etre and Gale Grand Central
2005-10-09 /
Nathashah
/ Reads: 6065
Long-awaited concert took place in the climatic club 'Piwnica 21'. During the concert nothing could compare to Raison d'etre's visualization – the first minute and I started fantasizing about journey to the unknown world. But I shall come back to that in a moment... The single-person project Gale Grand Central...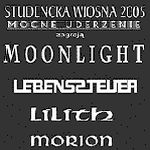 Strong Beat
2005-10-09 /
Dobermann
/ Reads: 8555
I got to the club at about 7 p.m and actually got in at about 7.03 p.m. From the start I was positively surprised by the atmosphere in the club: starting from the ushers, through security, finishing with audience - they all were strangely kind ;). when I went closer...
GLISS live in Warsaw - a night to remember
2005-10-09 /
Attack
/ Reads: 6033
Last Saturday in Warsaw Gliss was playing a concertm here is what they say about this gig:   these people... they can out drink and out-dance me. FUCK! the minute we took the stage it was high energy and movement from the crowd... it reminded me of the Albuquerque show on the...