Sort by: Title


Add date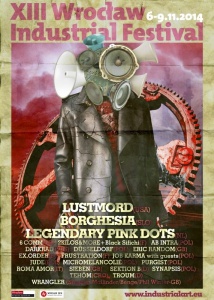 Wrocław Industrial Festival 2014
2014-11-21 /
pornocreep
/ Reads: 2409
The 13th edition of Wrocław Industrial Festival will be memorable both for participants and organizers, who were surprised by the tournout. All carnets had been sold, only one-day tickets were available, but to get one for Saturday was really hard. There were some novelties, surprises, reflections and interesting meetings. The...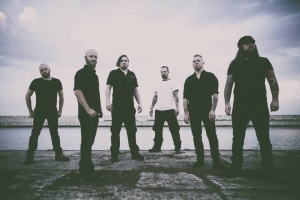 Blindead in Cracow
2014-11-14 /
morrigan
/ Reads: 1598
On 8th November in Cracow's Fabryka the concert of Blindead was taking place. Despite the weather which did not encourage to leave the house it was worth to go since the energy and power of the gig could raise the dead. As the first on the stage the musicians from...

Front Line Assembly and Das Moon in Gdańsk
2014-11-02 /
MoeMuhovitz
/ Reads: 2623
On Oct. 30th, B90 held a show of Canadian band Front Line Assembly. The role of a support act was played by Polish Das Moon. Many fans were waiting for this event, as in recent years European tours usually omitted Poland. This time band also visited Kraków. The interior of...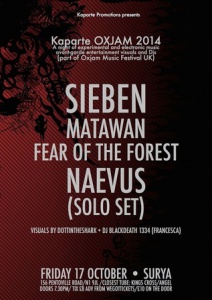 Sieben + Matawan + Fear of the Forest + Lloyd James
2014-10-23 /
goth4you
/ Reads: 1637
For the date of 17 October 2014 I was waiting with kinda longing, looking forward for Kaparte OXJAM 2014, organised in Surya, one of the London clubs. The club is placed quite close to the Kings Cross train station. Because Surya is small place, I was happy I will enjoy...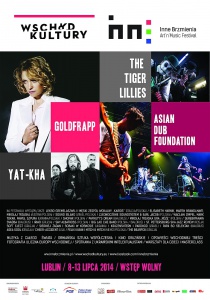 Goldfrapp
2014-10-15 /
marx
/ Reads: 950
Report from Goldfrapp's concert in Lublin - 13.07.2014 If barely a few months ago someone told me that in Lublin, one of my favorite electronic music bands would perform, I'd treat them as a lunatic and advised them to cease overusing booze. Now, when I experienced firsthand one of...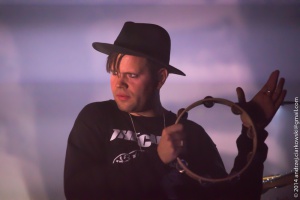 Trentemøller and First Hate in Gdańsk
2014-10-04 /
MoeMuhovitz
/ Reads: 1287
On Friday, October 3rd, Danish DJ, multi-instrumentalist and electronic music producer Trentemøller played at club B90. He was accompanied by live band of five people. Varied tracks combining club and rock sounds sounded great live. From the start audience had enyojed themselves. The role of a support act on this...