Sort by: Title


Add date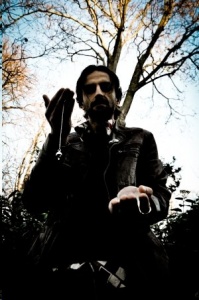 "Now I'm black moon" - interview with Kentin Jivek
2011-04-07 /
PLIKT
/ Reads: 2668
We invite you to read the interview with Kentin Jivek, french singer-songwriter from Bordeaux. We were asking about his life inspirations, musical plans and the way he perceive the world. And we got some very interesting answers… It is hard to believe but we have spring already! Do changes...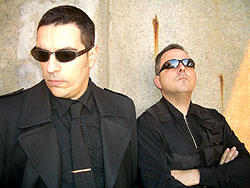 Interview with Culture Kultur
2011-04-04 /
promofabrik
/ Reads: 2319
Hi Salva, thanks for taking some time to answer us a few questions about Culture Kultür and your upcoming album "Spirit". 5 years have passed since your last album "Reborn". Meanwhile there are surely a lot of people that don't know you, but who would love to. And even...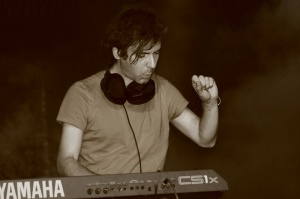 Interview with Leszek Rakowski
2011-03-20 /
robertm
/ Reads: 7188
Leszek Rakowski – the founder of the band Bruno Wątpliwy, later Fading Colours. Current music producer recalls his first appointment with Roony Moorings from Clan Of Xymox and tries to predict the future of the band. This Is How It Began Robert Mertuszka: Let's reminisce. How was it with...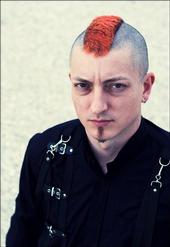 Interview with Pulcher Femina
2010-10-27 /
promofabrik
/ Reads: 2078
Leo asked Roberto about his new album, some past things and of course about the new album "Darkness Prevails". Hi Roberto, "Darkness Prevails" will be your third album since 1999. Can you feel a development or progress in the time inbetween?
 Roberto: I'd say it's inevitable, time ends...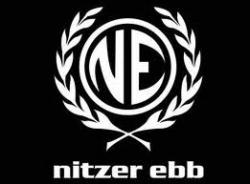 Interview with Nitzer Ebb
2010-10-04 /
promofabrik
/ Reads: 2890
Leo asked NITZER EBB in Hamburg about past things and future plans! Hello guys, thanks for giving us the chance to answer our questions about Nitzer Ebb. You have been around since 1982. When you founded the band, what dreams or ideas did you have you wanted to pursue?...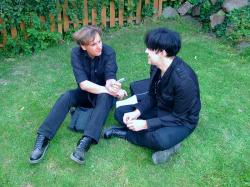 Interview with Ronny Moorings
2010-09-18 /
robertm
/ Reads: 12443
Robert Mertuszka talking with Ronny Moorings, leader of legendary band - Clan of Xymox I HOLD MY JOURNEY Robert Mertuszka: I am very glad, that we can meet once again and talk for a moment... Ronny Moorings: I am also glad... We are close...