Sort by: Title


Add date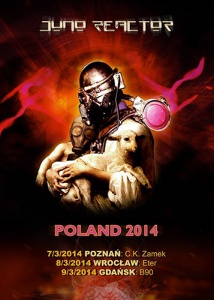 Juno Reactor
2014-04-26 /
Jenna_Malique
/ Reads: 1713
What a Women's Day it was!... Juno Reactor formation gave a memorable concert in Wroclaw's Eter club. Although the concert started at 17.30 – it was unusual, not to say very discouraging (the club on the same day planned another event related to Women's Day), the turnout of fans was...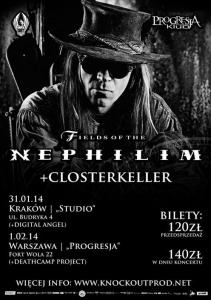 Fields of the Nephilim in Warsaw
2014-04-23 /
RobertSaligia
/ Reads: 2944
On the first February of year 2014, supersaturated with the cold air Warsaw, under the quickly falling dusk could be a perfect symbol of the reasons, why at least some of the multitude of fans of emotional music in its more grim variation with excitement, light steps, despite the snowy...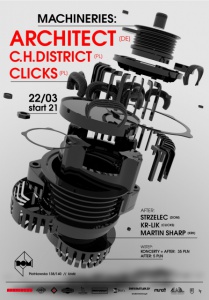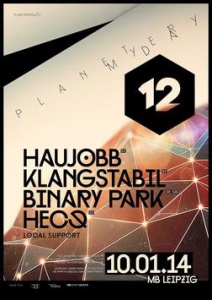 Planet Myer Day 12
2014-04-19 /
pornocreep
/ Reads: 2353
January is the month of New Year's resolutions, beginnings, new challenges and anticipations: one is surely looking forward to the upcoming summer festival season. Planet Myer Day, which takes place in Leipzig, is a perefect oportunity to make the countdown to musical festivities more pleasurable. If someone had not pruchase...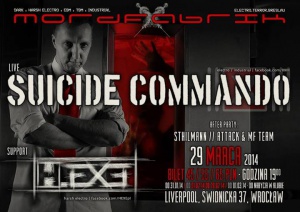 Suicide Commando and H.exe on Mord=X=Fabrik
2014-04-05 /
RobertSaligia
/ Reads: 2746
The next edition of the annual Wrocław's event Mord=X=Fabrik that took place in the club Liverpool, this time on Saturday, March 29, attracted crowds. It is hardly surprising. 2014 year thanks to that in Polish concert history will be remembered as the date, when for the first time in the country...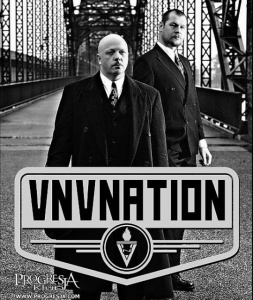 VNV Nation in Warsaw
2014-03-15 /
carpenterk
/ Reads: 2505
Concert in the Progresja known as it is, but different at that time. Old one is under renovation, the new one is larger, a bigger bar and what is most important the ability to listen to and to watch VNV Nation. Yes to watch, because you cannot omit full of...