Sort by: Title


Add date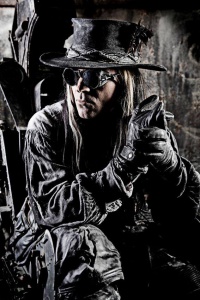 Fields Of The Nephilim in Cracow
2014-02-01 /
morrigan
/ Reads: 2419
31st January 2014 is a date which will stay in the memory of gothic music fans for long. On this day widely acclaimed legend of the genre, Fields of the Nephilim, threw a concert in Cracow (one of the two in Poland). The event took place in Studio club, which...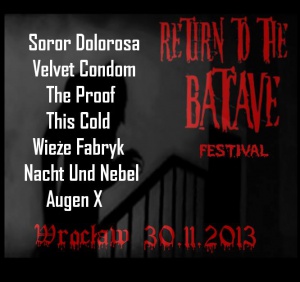 Return to the Bat Cave Festival
2014-01-18 /
Jenna_Malique
/ Reads: 1428
Wroclaw, November 30. Saturday night typical for this time of the year. The weather may be not as inviting to leave home - cold, windy and rainy. However, this evening, in one of the clubs the temperature substantially increased. "Return To The Bat Cave" is a regular event which...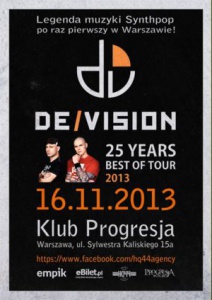 De/Vison + Das Moon + Janosch Moldau
2013-12-21 /
Wiewiorek
/ Reads: 2599
Exceeding speed limits established by law we are heading to the capital city, where just in a few hours a long awaited appearance of one of the biggest stars of the synth pop genre is going to take place. We are reaching the area belonging to the Military Technical Academy...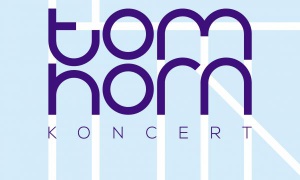 Premiere Concert - Tom Horn
2013-12-14 /
Lady Dragon
/ Reads: 1410
On Friday, 4th October, in one of the clubs in Wrocław, the premiere concert of Tomasz Rożek took place. It announced the first artist's album released after 10-year break. The artist uses the pseudonym of Tom Horn. Guest Room is released by one of the German factory. This electro pop...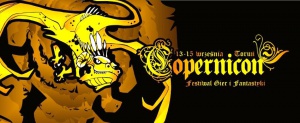 Copernicon 2013
2013-12-13 /
Closter
/ Reads: 2285
Copernicon 2013 Before convent After the previous Copernicon, which was an overwhelming pride of Toruń, there was no doubt, the next will be prepared with even greater momentum. Fanpage long before the beginning of the event lived by competitions and from day to day there were more and...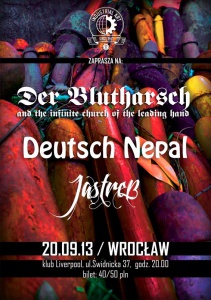 Der Blutharsch in Wrocław
2013-12-11 /
Jenna_Malique
/ Reads: 986
It'd be difficult for a WORSE concert than the one served by "Der Blutharsch and Friends", it'd be hard to call it differently, seeing the frustration of the audience. And actually on that this coverage could end, but it's hard to resist the temptation to speak out loud about certain...