Sort by: Title


Add date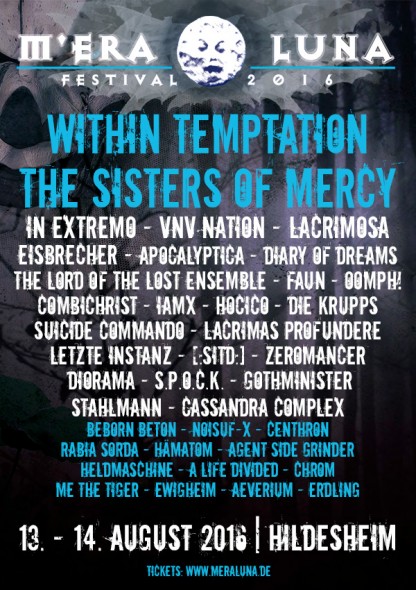 M'era Luna 2016
2016-10-13 /
pornocreep
/ Reads: 1750
On the 13th-14th of August 2016, the 16th edition of M'era Luna Festival took place. The unofficial first day that precedes the main events is Friday; it is also a perfect time to take a good spot at the tent camping site, welcome the habitués, eat sandwich with pork or...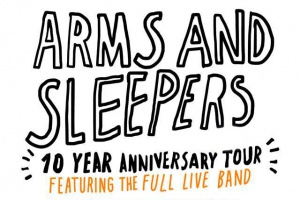 Arms And Sleepers – 10th Anniversary Tour
2016-09-26 /
hellium
/ Reads: 2365
There are few places in Poznań with the unique climate as Meskalina. This club is friendly both for regulars and guest artists. I had the pleasure to see the Arms And Sleepers for the first time live 5 years ago exactly in Meskalina. The band gave then an amazing performance...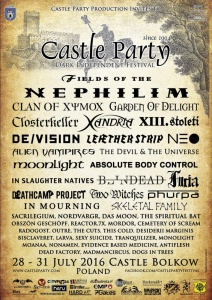 Castle Party 2016
2016-08-04 /
morrigan
/ Reads: 6974
Every year, in the middle of the summer, very small town in Poland called Bolków becomes a destination for the fans of darkness. Some of them come here to listen to music, some to meet old friends or get to know new ones, there are also those who come to...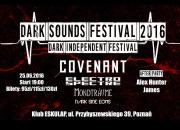 Dark Sounds Festival 2016
2016-07-26 /
hellium
/ Reads: 3410
On 25th June 2016, Saturday, we had the pleasure to admire in Poznań the first edition of Dark Sounds Festival. The organizers of this event, SynthNoir Booking & Promotion & Dark Asylum Team, in every possible way made the Dark Sounds Festival a great show, and they succeeded. Among the...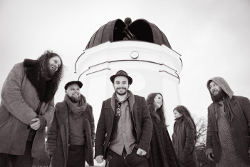 Hexvessel - When We Are Death Tour
2016-05-21 /
hellium
/ Reads: 1829
On 29th March, at the Poznan's scene in Pod Minogą club, took place an extraordinary concert of the Finnish band Hexvessel. As a support played Swedish New Keepers of the Water Towers, who introduced to their "kosmische rock" as they name own sound. This group composes of: Rasmus Booberg,...

IAMX - Metanoia Tour
2016-05-14 /
hellium
/ Reads: 3246
On the 5th March 2016 at Eskulap in Poznań took place concert of the IAMX, as a part of promoting tour of the band's newest release "Metanoia". Already at the very entrance you could see there were a lot of fans, standing at the beginning in a big queue do...